Perrin James Vance has been called many things: To his NICU nurses, he's a "wonder boy," and the doctor who oversaw his care calls him a "rock star." But baby PJ is a "miracle" to Stephanie and Brett Vance, the Garland couple who adopted the baby boy, one of the smallest preemies on record at Methodist Richardson Medical Center.
Weighing just 1 pound, 11.9 ounces, PJ was born nearly four months early on December 14, and shortly afterward his birth parents made the difficult decision to put him up for adoption. The Vances heard from the adoption agency the very next day.
"Everybody else gets nine months," says Brett, 34. "We got the call and had a baby."
On June 21, 2023, the adoption became official when the couple, holding baby PJ tight, filled District Judge Beth Poulos' courtroom in Fort Worth with their family and friends.
The joyful day was a long time coming for Stephanie and Brett, who had suffered through five miscarriages and several would-be adoptions that fell through. So last December, the newborn became their "Christmas miracle."
"We believe this was all in God's hands," says Stephanie, 33. "If everything had not aligned the way it did, it would be an entirely different story."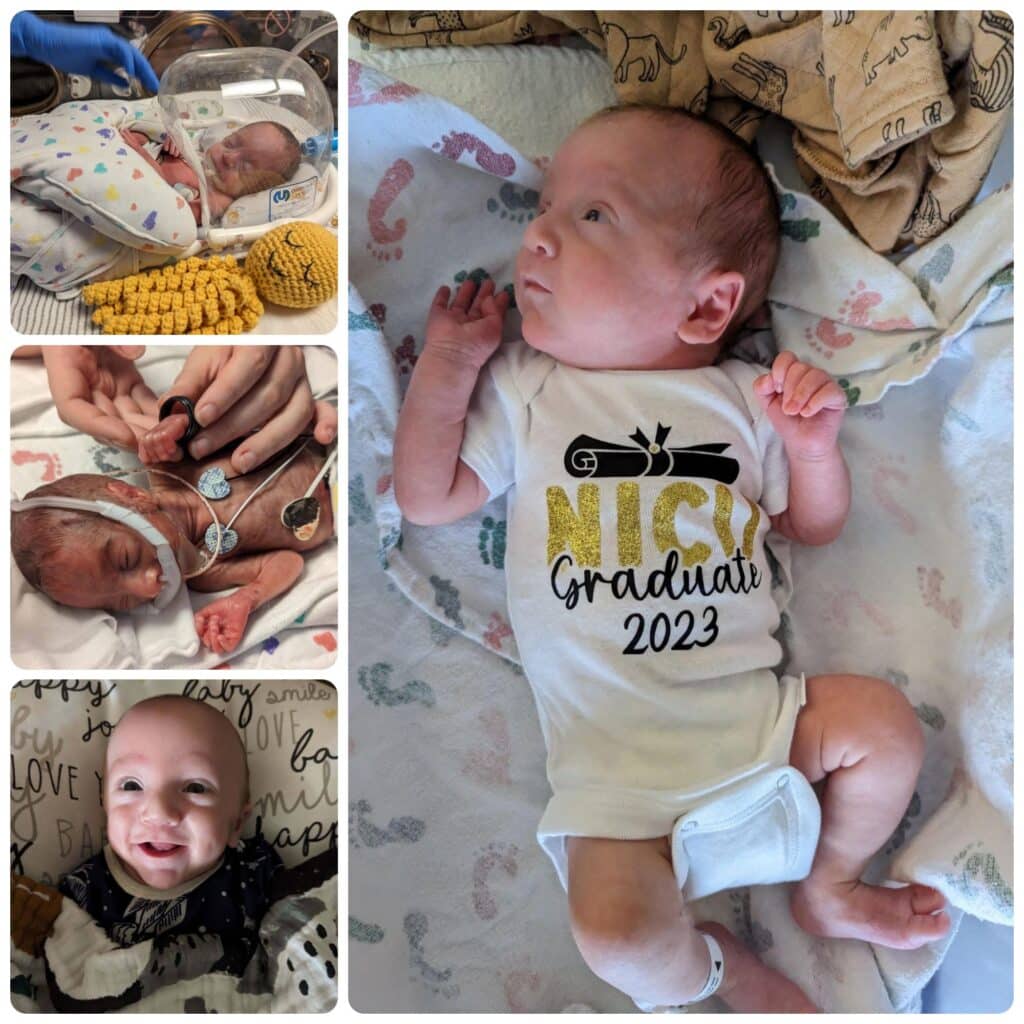 NO HESITATION
The Vances had expected when they got married nine years ago to have a houseful of children by now. But Stephanie's five pregnancies ended in miscarriage, and their previous efforts to adopt stalled when the birth mothers changed their minds or chose another couple.
So the couple had no children. And they'd been ready for a long time. That's why Stephanie did not hesitate when the adoption agency's director posed a question:
"How would you feel about adopting a preemie?"
"Yes," Stephanie said, then asked how many other families were in contention for this little boy.
"None," she was told. "We knew you would be the ones."
Years earlier, Stephanie had been a nanny for her cousins, one of whom was a preemie. She also has a nephew with cerebral palsy, a condition with which premature babies are often diagnosed.
She told Brett, accurately predicting how he'd respond.
"I was very, very excited but cautious," he says. "Perrin was so little and I was trying to wrap my head around that. Like any parent, I was nervous. My life was changing right that very second."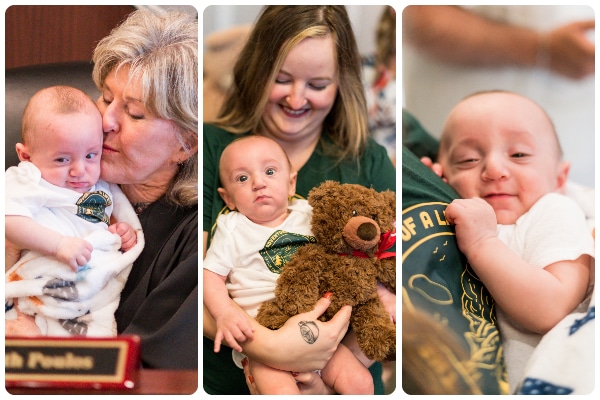 Baby PJ changed hands many times on his adoption day at the Tarrant County Courthouse. 
14 WEEKS IN NICU
When Brett and Stephanie began visiting Perrin in the NICU, he was so tiny that Brett's wedding ring could have fit around his arm.
"They were here every day, every single day," says Lilian St. John, MD, medical director of the neonatal intensive care unit at Methodist Richardson. "They had such kind hearts to welcome Perrin into their lives. I was touched by that."
Initially, the couple couldn't even hold their son. When babies are born so young, Dr. St. John explains, their skin is too fragile.
"It's very immature and transparent," she says. "He had a lot of fluid loss through the skin, which is why we place such babies in a special incubator with high humidity until their skin matures."
Throughout Perrin's 14-week stay at Methodist Richardson, Dr. St. John kept his family apprised of everything. She answered questions, eased fears, and shared her expertise with honesty and optimism. Above all, she was there for the entire family.
"Dr. St. John was with us from the get-go," Stephanie says.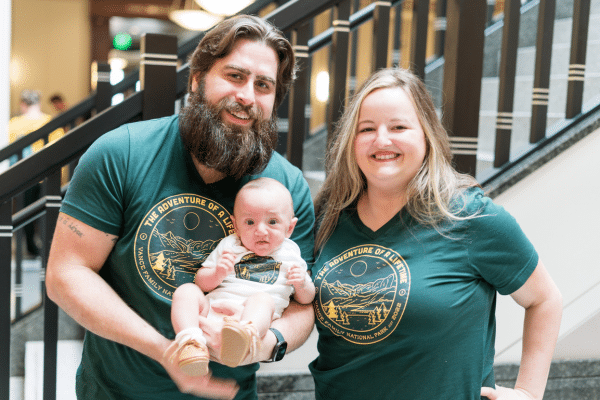 Brett and Stephanie have been waiting a long time for a baby of their own.
READY FOR ADVENTURE
Perrin was released to go home within two weeks of his due date when he was able to maintain his body temperature and could finish his bottles without the aid of a feeding tube.
He now weighs 10 pounds and "is smiling at us constantly," Stephanie says. He hasn't shown any signs of autism or of cerebral palsy.
"There's always a risk for developmental delays with micro preemies," Dr. St. John says, "but he did so well and his head ultrasounds show no head bleeds. That's very encouraging. I'm very hopeful."
Perrin's nursery reflects that positivity. On one wall is a forest with mountains, lovingly hand-painted by Stephanie's sister and mom. Crib sheets printed with planets, a solar system mobile, and a rocket laundry basket offer reminders of the huge universe awaiting this beloved little boy.
"Adventure is calling," Stephanie says. "Here on Earth or in space, you can do it."