Summers in Texas can be especially miserable for expecting mothers, whose core temperatures rise during pregnancy.
"Pregnant women start off a bit hotter than everyone else already," says Leslie Johnson, MD, OB-GYN on the medical staff at Methodist Dallas Medical Center. "Metabolic rate increases in pregnancy, which actually increases body temperature slightly."
What's more, typical symptoms of pregnancy like dizziness, headache, and nausea can mimic heat-related illnesses. So if the heat doesn't get you, being pregnant in the heat just might.
Here are four tips to help pregnant women stay healthy in the summer heat.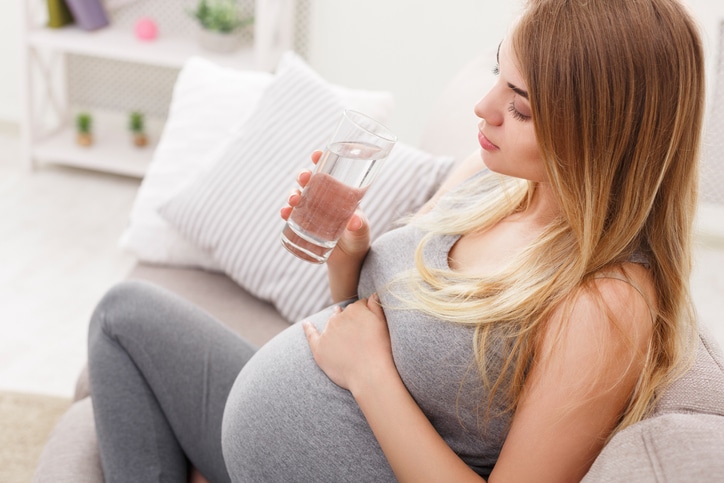 1. Stay hydrated
Drinking water throughout the day is the best way to stay hydrated.
"When you are well hydrated, you are able to sweat to bring down your temperature," Dr. Johnson says. "If you are dehydrated, your body cannot sweat effectively, which can cause worsening heat illness."
The ideal amount of water for a pregnant woman to drink is around 10 glasses each day, which adds up to 80 ounces. Try not to rely too much on sports drinks and juices because they contain unnecessary added sugar.
In theory, this advice is easier said than done long-term. If chugging H20 is proving difficult, whole vegetables and fruits are a good supplement, as they contain a lot of water.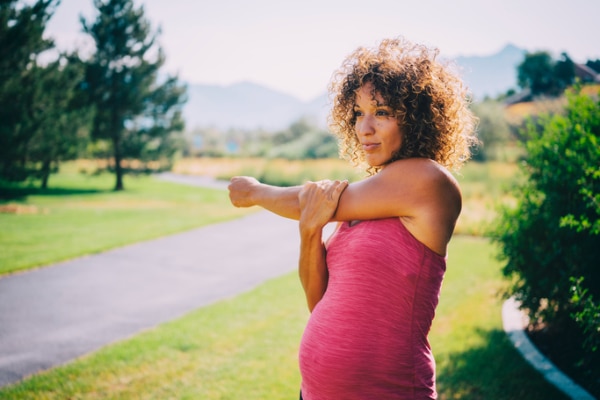 2. Exercise smart
Exercise is very important during pregnancy, but keeping your cool in the summer heat may mean making adjustments to stay active.
Early morning or late evening exercise sessions may be best, paired with sunscreen, a water bottle, and light and loose clothing to allow for adequate sweating.
"Water exercises like water aerobics or swimming are also good ways to stay active and cool in the summer," Dr. Johnson says.
Another vital pointer is pre-hydration: drinking plenty of fluids two hours before a workout begins.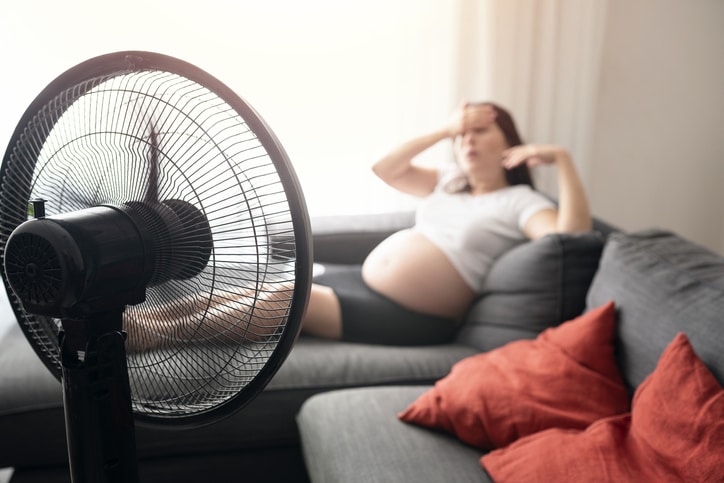 3. Know your limits
A number of normal pregnancy symptoms can be confused with heat illness symptoms, but there are certain situations where it should be clear that medical intervention is needed.
A few of those extreme symptoms include:
Fainting
Unresponsiveness
Seizures
Painful contractions
Dizziness, headache, and nausea that can't be resolved quickly
Dr. Johnson says some research suggests extreme heat may cause birth defects and pre-term delivery.
Knowing your body's limitations and typical reactions can help quickly decide whether or not medical care is necessary.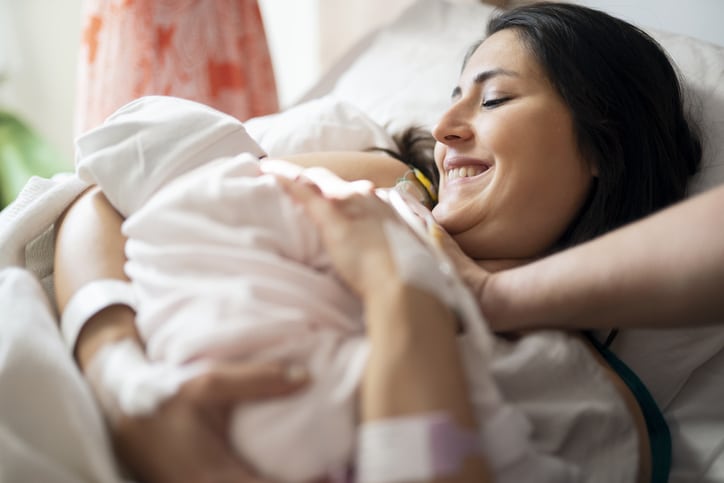 4. Postpartum preparedness
After the baby arrives, Dr. Johnson suggests mothers follow nearly all of the previous recommendations postpartum with one notable exception: Breastfeeding women need more water because they are at even higher risk of dehydration and, therefore, heat illness.
"Breastfeeding women should drink 16 cups of water a day, which is more than 3.5 liters," Dr. Johnson says. That amounts to 128 ounces or a full gallon of water.
If any heat illness symptoms persist after taking the appropriate remedies reach out to your OB/GYN or visit the emergency department.
"They will know what to do," Dr. Johnson says. "Step 1 is listening to your body, but don't stop there: Act on what it's telling you, and get help if you need it."