When Gary Reynolds came down with a bad case of pneumonia this year, he was shocked to learn his infection was caused by a hole between his stomach and right lung.
Given the rarity and complexity of his diagnosis and faced with limited options, the 73-year-old Garland man sought help from Methodist Richardson Medical Center, the same hospital that helped treat his cancer two years ago.
There, a team of multidisciplinary specialists came up with the innovative idea to use a specialized heart device to patch up the hole in his lung and stomach — an out-of-the-box solution that few have attempted.
"God brought me to Methodist for my cancer and then again for a procedure that would save my life," Gary says. "Without the specialists on the medical staff at Methodist Richardson, I'm certain I wouldn't be here today to tell my story."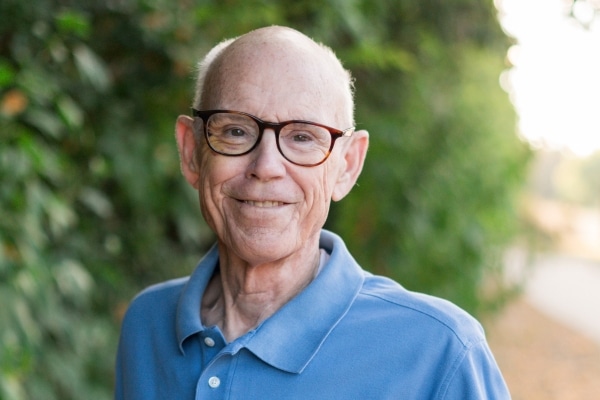 Gary beat esophageal cancer but returned to Methodist Richardson with a stubborn case of pneumonia.
PNEUMONIA WAS A SYMPTOM
In August 2021, Gary came to Methodist Richardson because of a tumor found in his esophagus. He underwent months of radiation and chemotherapy before surgeons on the hospital's medical staff removed his esophagus and reshaped his stomach to allow him to eat normally.
While Gary ultimately won his battle with cancer, his health troubles worsened this summer when he was vacationing with his wife, Diana, in Florida. He developed a cough that kept getting worse. By the time they returned home, Diana insisted he go to the emergency room.
"I was diagnosed with walking pneumonia and prescribed antibiotics," Gary says. "But a week later, I was no better. In fact, I was much worse."
A second doctor's visit and more tests and medications did nothing to improve his lung function. Finally, a bronchoscopy to examine the inside of Gary's airways uncovered the problem: A fistula had opened where his right lung and stomach touched. Partially digested food and stomach acid had entered his lung through the hole and caused his infection.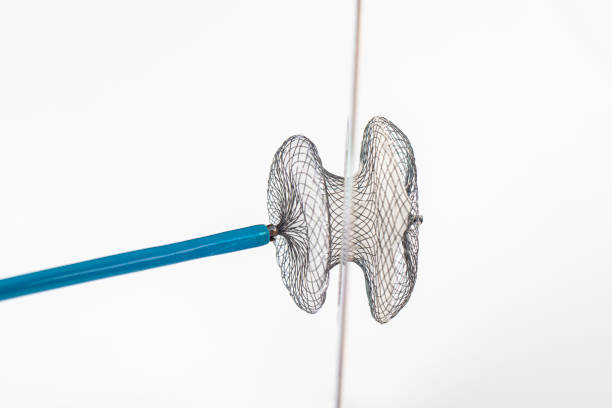 An occluder similar to the one above was placed in a minimally invasive procedure using a catheter.
AN INVENTIVE SOLUTION
When it became clear that Gary's diagnosis was rare and the usual methods of stitching up fistulas would be highly risky and complicated, his team at Methodist Richardson gathered for a consultation.
Led by Abdul El Chafic, MD, medical director of advanced endoscopy, and Mitchell Magee, MD, thoracic surgeon on the hospital's medical staff, they devised an innovative approach.
"Proposing and brainstorming ideas among specialists often results in innovation and the best care for patients. It ultimately led to my idea of using a device traditionally used in closing holes in the heart," says Dr. Magee, referring to the Amplatzer Septal Occluder.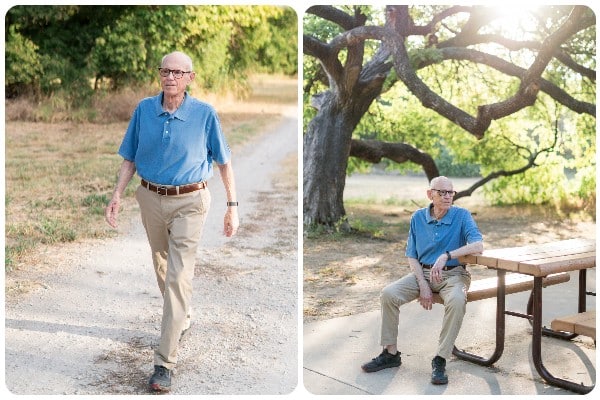 Now Gary is back to doing what he enjoys, walking a few miles every day.
It would mean inserting a catheter into the groin and gently guiding the slim tube through Gary's blood vessels to the abdomen where the fistula was and implanting a mesh disc to close the hole. Gary agreed to the minimally invasive procedure, and days later, he was admitted to the hospital as scheduled.
Dr. Magee and Dr. El Chafic performed the advanced endoscopic procedure together.
"Once the device was placed, we both felt very confident it would be successful," Dr. El Chafic says. "About a week later we checked the closure, and it was healing perfectly."
Today, Gary reports a marked improvement in his health. He's even walking a number of miles each day.
"I'm alive thanks to the persistent, creative thinking of a team of specialists committed to finding a solution," he says.