Margaret Adams feels lucky to be back in the classroom with her special-needs students after gallstones in her bile duct nearly triggered sepsis, a life-threatening complication of an infection.
A health emergency brought the 76-year-old Irving woman to Methodist Richardson Medical Center where specialists on the medical staff successfully removed the blockage and safely returned her to her high school students in Carrollton-Farmers Branch ISD.
"Their expertise meant I only needed one traditional surgery that was far less risky," Margaret says. "I would have been out of the classroom recovering so much longer without the team at Methodist Richardson."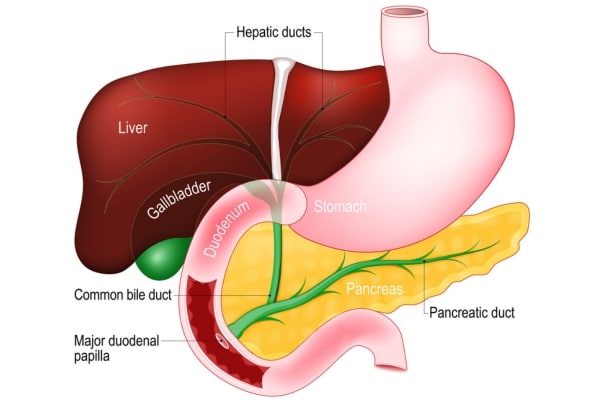 The obstruction in Margaret's common bile duct nearly caused her to become septic.
DIAGNOSING THE PROBLEM
The school year was going fine until November 2022, when Margaret began struggling to keep food down. She sought help at a local emergency room.
"They did all sorts of tests and determined that I had gallstones blocking my bile duct, which was causing bile to back up into my body," says Margaret, who was then scheduled for a procedure at an Irving hospital to immediately remove the gallstones.
But the procedure — known as an endoscopic retrograde cholangiopancreatography (ERCP) — failed and placed her in danger of sepsis, she says. As a temporary fix, doctors placed an external drain in her liver to clear the bile duct.
FINDING THE RIGHT TEAM
Margaret was told she would need a high-risk, invasive surgery to repair the damage for good, but she learned about an alternative when she was referred to Abdul El Chafic, MD, gastroenterologist on the medical staff at Methodist Richardson.
Dr. El Chafic had experience performing advanced endoscopic procedures and knew he could correct the problem without jeopardizing Margaret's health with a riskier surgery.
"When I got the call about Margaret and reviewed her case, I was confident I could help her despite the difficulties she was facing," Dr. El Chafic says.
He explained that the first surgery had failed because of diverticulum in her digestive tract. These small, bulging pouches complicated access to the blocked bile duct.
Dr. El Chafic also discovered that the external drain wasn't performing well. After going over all of his notes with Margaret, he offered her a choice of treatment options.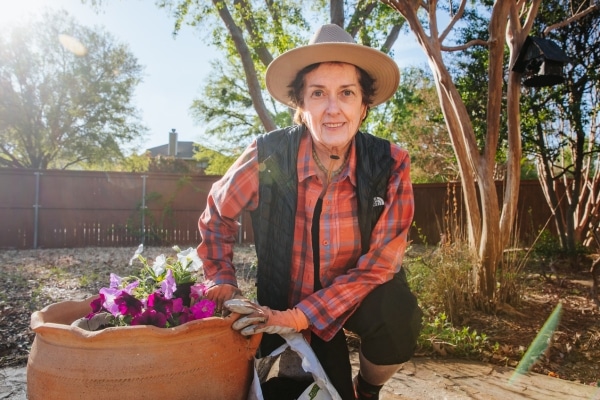 A RETURN TO HEALTH
So in late 2022, Margaret underwent the same ERCP procedure a second time. It was a complete success.
"I was able to gain access and placed two stents so that the bile could start to drain where it should," Dr. El Chafic says. "The drain stayed in for another several weeks before I could safely remove it."
In the following months, Margaret returned to Methodist Richardson two more times to remove the drain, the gallstones, and her gallbladder. She recovered well with no complications.
"I am so grateful that Dr. El Chafic and his team were able to clear the blockage without me having to undergo a risky surgery," Margaret says.