Mark Stewart needed no introduction for the paramedics he called to take his wife to Methodist Mansfield Medical Center when she broke her ankle last April.
"Oh my gosh, you're Miracle Mark," his wife, Sandra McKinzie, recalls first responders' reaction when they arrived at the couple's Cedar Hill home. "The rest of the EMTs and firemen are looking around saying, 'This house looks so familiar.'"
A cardiac arrest survivor, Mark earned his nickname two years earlier when the team at Methodist Mansfield revived him in September 2021. But it was his wife of 17 years who came to his rescue first, performing CPR to keep blood flowing to his brain.
"She saved my life, there's no doubt about it," Mark says. "It should've been one of those widow maker cases."
But Sandra wasn't about to become a widow, and she credits the ER, cardiology, and orthopedic teams at Methodist Mansfield for taking care of them both.
"If it had not been for Methodist Mansfield, he wouldn't be alive today," Sandra says. "They've totally saved us both."
MIRACLE MARK
Shortly after dawn on September 12, 2021, Sandra rushed to her husband's side when she heard a terrible sound coming from their bedroom.
Mark's heart had stopped, and for an hour afterward, he had no pulse as Sandra and then the EMTs worked to keep his lungs full of oxygen and blood flowing to his organs. A dispatcher walked Sandra through how to perform CPR, and she rose to the challenge.
It's fortunate that she was there, or Mark might not be here, says Brian Jones, MD, family medicine physician on the medical staff at Methodist Dallas and Methodist Charlton.
"Rapid chest compressions are what's really critical," Dr. Jones says. "If Sandra had waited for the EMS to arrive, there very likely would have been more heart, organ, and brain damage."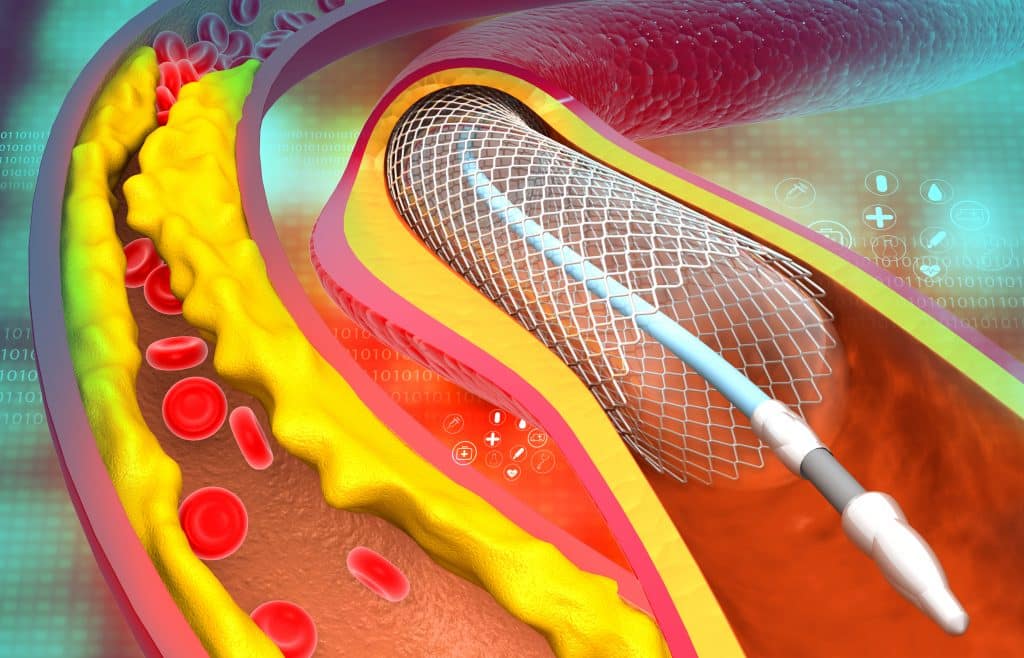 Mark would need three stents to reopen his clogged arteries.
The survival rate for cardiac arrest outside a hospital is 14% when a witness is present, and Mark beat the odds because his wife was well-prepared.
So, too, were the paramedics who brought him to Methodist Mansfield and the ER team, who revived Mark at 8:30 a.m., nearly an hour after his heart first stopped. Once he was stabilized, Mark was taken to the cardiac catheterization lab, and three stents were inserted into his blocked arteries.
Affectionately nicknamed "Miracle Mark" by hospital staff, Mark was discharged to start his road to recovery three days after his heart stopped.
Like she was after his cardiac arrest, Sandra was also there to support her husband through a difficult first year of cardiac rehab. Mark was physically weak and suffered from memory problems, but he was determined to maintain his blood pressure and cholesterol levels.
Dr. Jones says it was Mark's meaningful participation in rehab that helped him fully recover — just in time for him to come to his wife's rescue during her own medical emergency, in April 2023.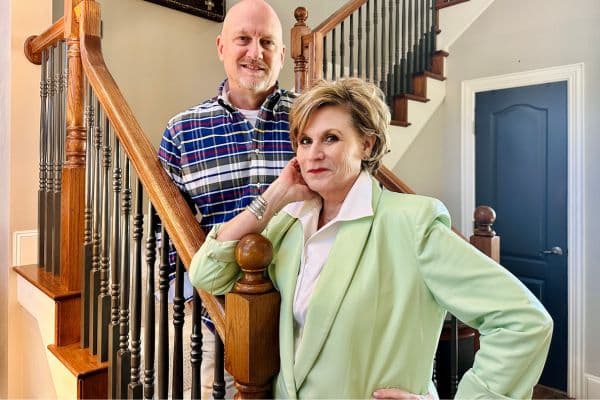 Sandra and Mark were there for each other in their moments of need.
WORST ANKLE BREAK
Sandra was outside at home one night last spring when she tripped and fell down the backyard steps, breaking her ankle joint in three places. Mark called an ambulance and tended to his wife, just as she had done for him two years earlier.
"Mark never left my side; he was right there with me the entire time," Sandra says.
Sandra's injury was serious enough that it required two operations, one to realign her foot and another to keep the bones in place with screws. Even so, she was able to leave the hospital the very next day.
Only about 7% of ankle breaks are trimalleolar fractures, like Sandra's, and those typically involve athletes who are injured while playing or training.
"It is usually a sports injury," Sandra says. "And I am neither athletic nor in sports."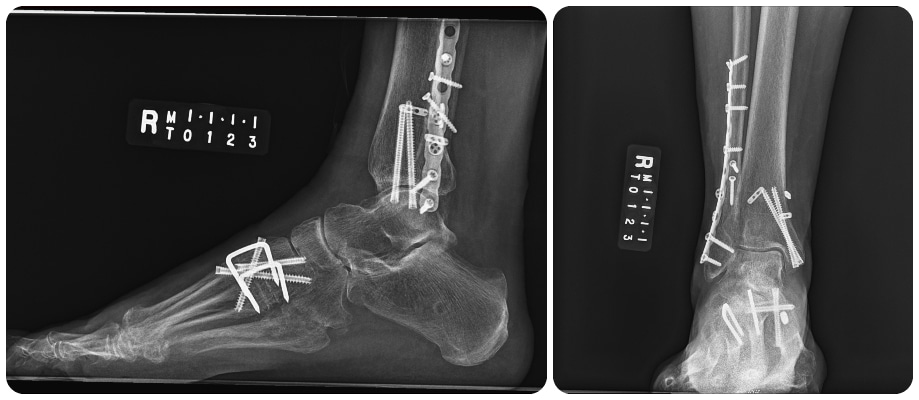 Sandra's ankle fracture was bad enough to require two operations, but she was home the next day.
She committed to physical therapy like any athlete, however, inspired by Mark's own recovery during cardiac rehab. After six weeks of keeping weight off her healing foot, Sandra began the rehab process.
"During a four-week period, she gradually learned to walk again with our physical therapy department, says Conor I. Murphy, MD, orthopedic surgeon on the medical staff at Methodist Mansfield. "Afterward, she began a very aggressive physical therapy regimen to reduce swelling and remove the crutches and walker to get her back walking normal."
Not to be outdone by her husband, Sandra has now regained full motion of her ankle and has begun wearing her favorite heels again.
"A lot of credit goes to the support staff at the hospital, without all of those services and experts, it's impossible to do these types of jobs," Dr. Murphy says. "It's a team-orientated approach from the time the patient hits the door to the time they've reached their full recovery."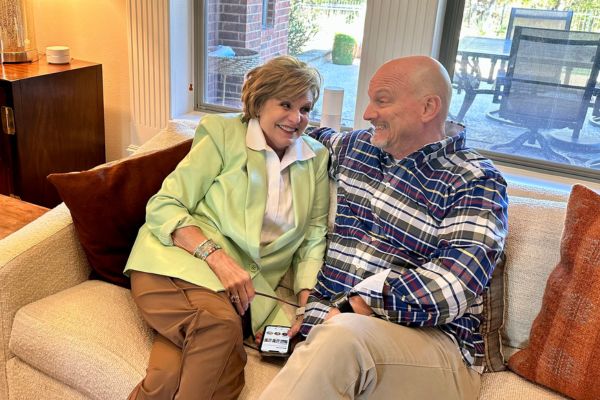 Sandra and Mark are both fully recovered now and back to doing what they love.
SAVING EACH OTHER
Sandra and Mark have put their medical emergencies behind them, but both attribute their recoveries to the staff at Methodist Mansfield.
"They never gave up on me, and I'm really appreciative of that," Mark says. "I know when they show up for situations like this, the outcome is usually different."
Sandra agreed, crediting the "perfectly educated team of professionals" at Methodist Mansfield for their teamwork, synergy, and resilience.
"The handoffs were beautiful," she says of her own care and Mark's. "It couldn't have been any cleaner."
But it was the care and love that the couple showed each other that paved the way for their full recoveries. After all, Mark was there for Sandra because she was there for him.
"The CPR she provided was not only lifesaving," Dr. Jones says, "but quality-of-life saving."
For Sandra, Mark was a miracle long before he earned his nickname, so she was happy they were both there in each other's moments of need.
"He's my blessing," she says.