Nicole Kirkendoff overcame breast cancer thanks in part to her own vigilance — a perfect track record of mammograms since her 40s — and the care she received at Methodist Richardson Medical Center.
But something was missing, even after the 51-year-old from McKinney declared victory over stage IA invasive ductal carcinoma.
"I expected to feel like my old self after I was declared cancer-free, but I didn't," Nicole says. "And my family and friends struggled to understand that."
What truly made Nicole feel whole again was getting involved with a women's health advocacy group.
"Speaking to women at health fairs about my experience and how early detection saved my life has helped me step into my new identity as a breast cancer survivor and thriver," she says.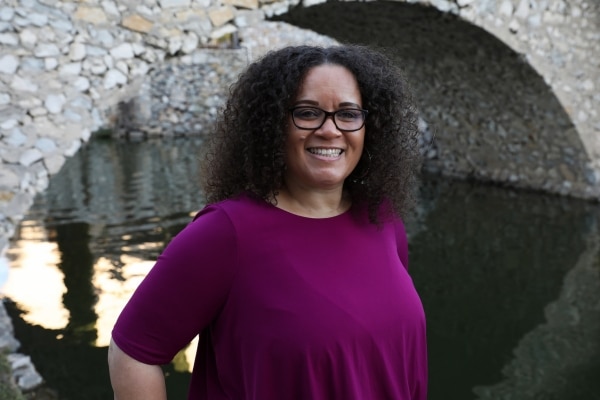 NURSE TO THE RESCUE
Always diligent about her breast exams, Nicole was first diagnosed in October 2021 after her latest scans stood apart from all the mammograms she had received during the past decade.
"The images of my right breast looked completely normal, but there were some questions about my left breast," Nicole says. "Because I have dense breast tissue, the mammograms can be less effective in detection so they wanted to follow up with a sonogram."
A few days later, a biopsy confirmed the news she had been dreading: It was breast cancer. But it wasn't long before Nicole got a boost of support that gave her the strength she needed for the road ahead.
"Within days, I received a phone call from an incredible nurse navigator at Methodist Richardson," Nicole says.
The key to preventing breast cancer is managing your risk factors. Take our health risk assessment.
Visit MethodistHealthSystem.org
A COLLABORATIVE PLAN
Nicole spent hours in the care of Jenevieve Hughes, MD, FACS, breast surgeon on the hospital's medical staff, and together they determined which treatment plan would work best for Nicole.
"She needed a lumpectomy surgery to remove the mass, followed by chemotherapy, radiation, and endocrine therapy," says Dr. Hughes, who recommended the follow-up treatments because Nicole's cancer had a high risk of recurrence at her age. "It was hard for Nicole to hear, but I reminded her that each of these treatment methods was integral to curing her cancer."
Nicole checked into Methodist Richardson in January 2022, and Dr. Hughes surgically removed the tumor in her left breast. Afterward, Nicole underwent four rounds of chemo and 20 rounds of radiation over the course of four months.
On August 22, 2022, doctors declared that Nicole was officially cancer-free.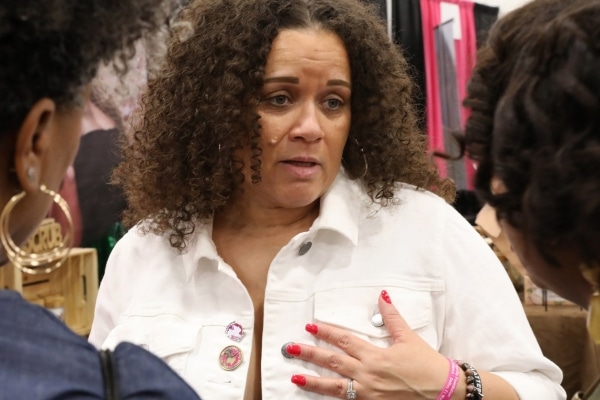 SURVIVORS WITH A CAUSE
Nicole needed help to overcome breast cancer, and she continues the healing process by helping other women who face the same battle.
With her husband's encouragement, Nicole got involved with the Tigerlily Foundation, a national women's health and oncology organization that provides education, awareness, advocacy, and hands-on support to young women before, during, and after cancer.
"Seeking out other breast cancer survivors who felt the same about spreading awareness was the most therapeutic choice I could have made," she says.
The foundation also stands apart for its outreach to African-American women, whose mortality rate from breast cancer is twice as high as it is for white women.
"As a biracial woman, I am drawn to this organization," Nicole says, "because there is a huge emphasis on ending the health disparities caused by a woman's age, her personal journey, and skin color.
"They empower young women to be advocates for change."