Erika Burkhardt has beaten cancer twice, first in her 20s and then in her 50s. The first time, it was caught by chance — the second by being proactive about breast cancer.
Erika credits that awareness — and her enrollment in the high-risk screening program at Methodist Richardson Medical Center — with saving her life.
"I fully believe that my story would have ended much differently if I hadn't been proactive," she says. "A big part of that was accepting my risk factors and seeking out resources for being high risk."
Now the fitness instructor is back to doing what she loves, teaching water aerobics classes at an aquatics center in Plano, and sharing a message with would-be survivors.
"Cancer is not what it once was," Erika says. "While it is still a big deal, there's so much more hope than there was."
FAMILY HISTORY
Several years ago, Erika was 23 when routine blood work revealed a rare cancer that required surgery to remove part of her liver.
"My health didn't suffer greatly," she says, "I put it behind me and moved on."
In 2015, cancer dealt another blow. Erika was 46 when she lost her mother to breast cancer. The loss motivated her to be more vigilant about her annual mammograms.
So a few years later, when the Richardson woman noticed discharge leaking from one nipple, she made a mental note to mention it during her next appointment.
"Reading my mammogram results has always been more challenging due to the fact that I have dense breast tissue," Erika says. "At the mention of the discharge, the mammography clinic doctor decided to also do a breast ultrasound."
The results were inconclusive, so she was referred to Jenevieve Hughes, MD, FACS, a breast surgeon on the medical staff at Methodist Richardson.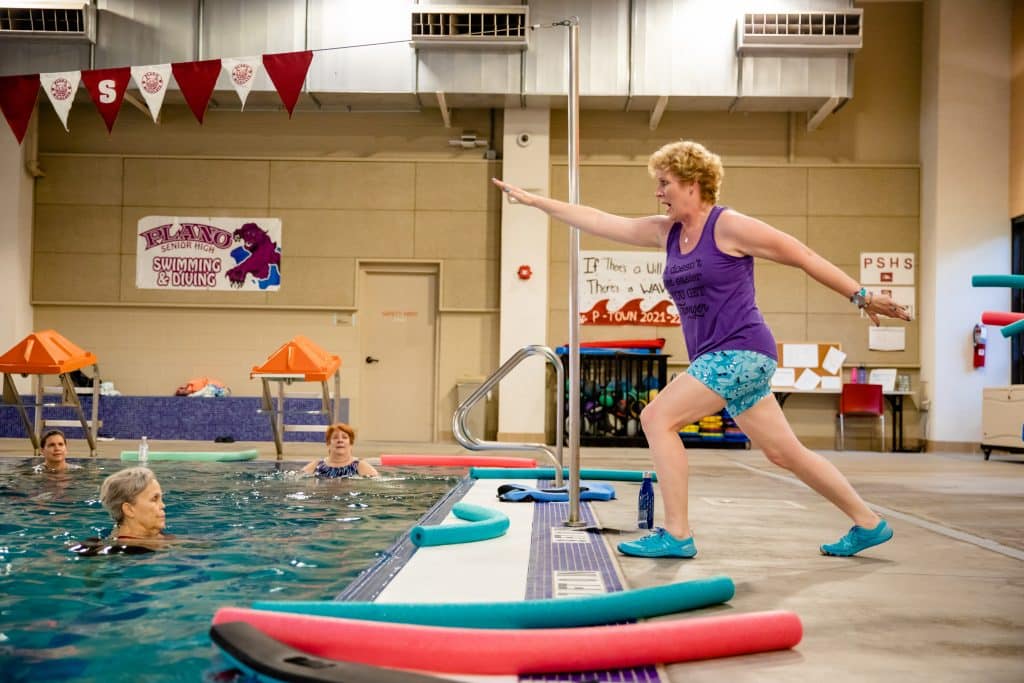 HIGH-RISK CLINIC
At Erika's first consultation, Dr. Hughes reviewed her test results, discussed her family history with breast cancer, and determined she was a good candidate to enroll in the High-Risk Breast Surveillance Clinic.
"Helping women, especially high-risk women, understand their risks and options has been one of my greatest interests as a breast specialist," says Dr. Hughes. "Having a clinic dedicated to this mission has made a profound impact on the hundreds of women we've seen since it began in 2012."
Clinic participants undergo a comprehensive assessment to identify their unique risk factors. Acceptance into the clinic is guided by their calculated risk scores in conjunction with family history and imaging results.
"The average lifetime risk of a woman developing breast cancer is 13 percent," explains Dr. Hughes. "Most often the women accepted into the clinic have a lifetime risk of 20 percent or more. In Erika's case, she had a risk of 27.7 percent, so she immediately joined the clinic."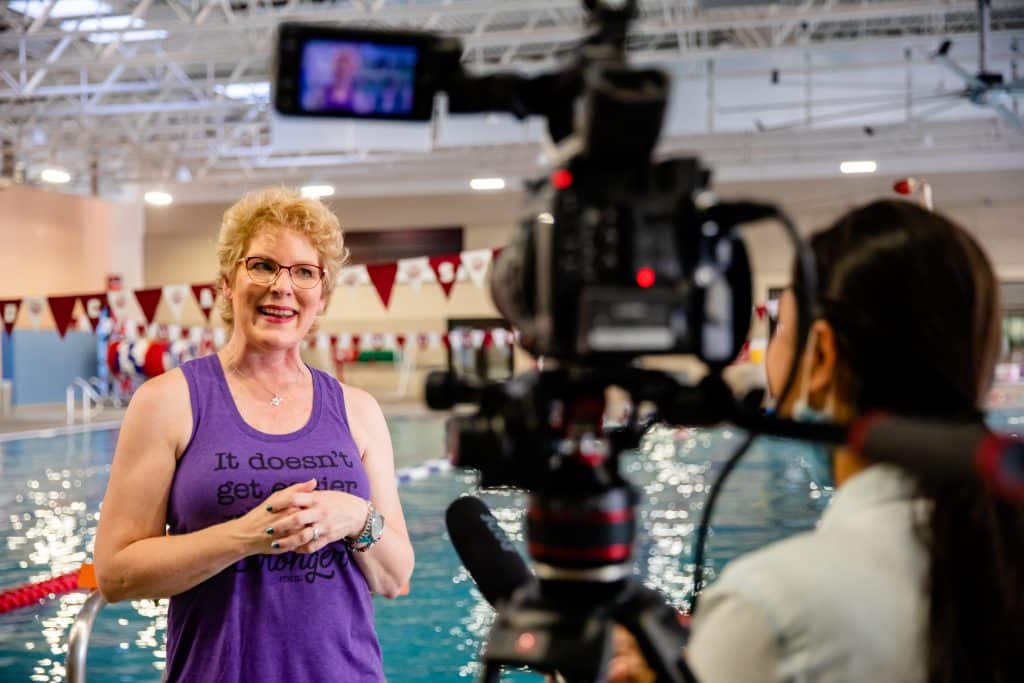 FIRST BIOPSY
In January 2020, Dr. Hughes recommended Erika undergo a minor surgical procedure to stop the nipple discharge and to obtain a biopsy sample.
"I discovered lobular carcinoma in situ or LCIS, an uncommon condition in which abnormal cells form in the milk glands," says Dr. Hughes. "It is not considered cancer, but it increases the patient's risk of one day developing an invasive breast cancer, so close follow-up is needed."
Erika's first impulse was to get a double mastectomy. Dr. Hughes encouraged her to look at all her options first. After a lengthy consultation, Erika went home feeling more educated about her choices.
"I knew I didn't want to start a long-term hormone-blocking medication, so when Dr. Hughes laid out a plan of frequently checking for cancer it felt like the right choice for me," says Erika. "So every six months I would have a mammogram, followed by a breast MRI six months later."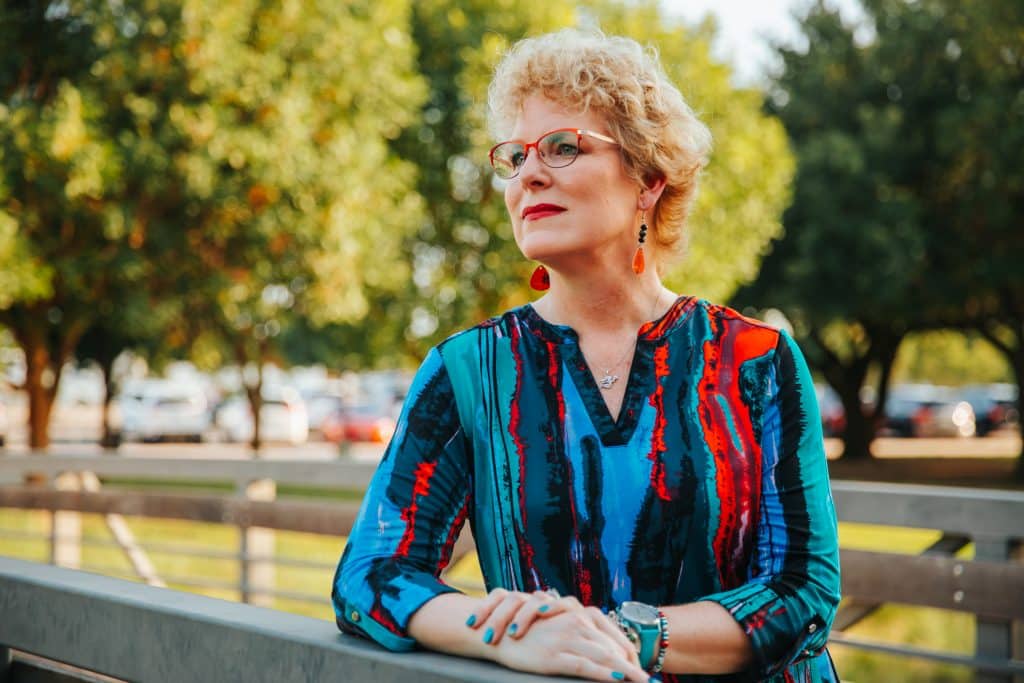 CAUGHT EARLY
Results were normal at her June 2020 mammogram, so when a pea-sized mass of suspicious cells showed up on Erika's MRI six months later, everyone was shocked.
"A biopsy confirmed it was cancer, which was not good news," Dr. Hughes says, "but due to the monitoring plan her cancer was discovered at its earliest stage."
Erika underwent a double mastectomy and reconstructive surgery on Feb. 24, 2021. Chemotherapy and radiation were unnecessary because the cancer was caught so early, but she will take a hormone blocker for five years to reduce the risk of the cancer returning.
"If a woman has any concerns, I urge them to be brave and get assessed," Erika says. "It might just save your life."