Weight-loss surgery allowed Erin Murray to shed more than 100 pounds, along with seven medications for a host of medical problems and the chronic pain that came with being overweight.
"I would encourage anybody to do it if you're having the health issues that I was having," the 42-year-old Ellis County resident says. "You get caught up with life and it just sneaks up on you and bites you in the butt, and it bit me bad."
Within two weeks of her gastric sleeve surgery at Methodist Charlton Medical Center, Erin had lost nearly 40 pounds from her preoperative weight of 321. Now, nearly two years later, Erin has lost 130-plus pounds and feels better with each ounce she loses.
Erin credits the weight loss surgery team at Methodist Charlton, led by Manuel E. Castro-Arreola, MD, bariatric and general surgeon on the hospital's medical staff.
"They actually care about you and your health," she says. "They want to make lives better, and they completely changed mine."
Last year, Erin got married and celebrated with a honeymoon in Colorado and a Caribbean cruise with her husband, Jonathan, enjoying activities she might have missed out on before because of her weight.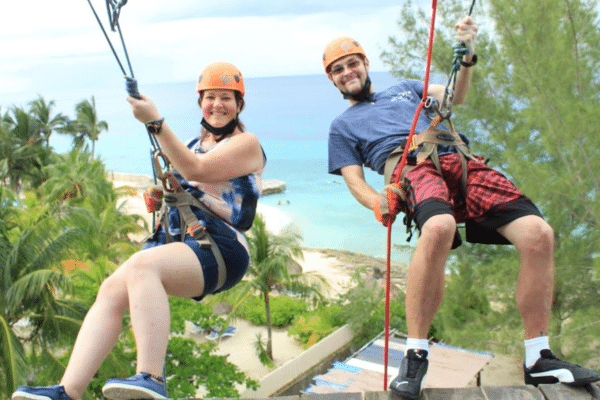 Erin got married last year and went on an action-packed cruise with her husband, Jonathan.
Take our free weight health risk assessment to learn more about your risk, and to take action to encourage weight loss and prevent future complications.
Visit MethodistHealthSystem.org
WEIGHT LOSS LEADS TO RELIEF FROM PAIN
Erin lost her mother to a heart attack at age 53, and her father also has heart problems. She knew she risked the same issues if she didn't make a change.
"I gotta do something," she remembers thinking.
Two summers ago, Erin was struggling with sleep apnea, rheumatoid arthritis, and buckling knees, among other chronic conditions, when she blacked out at her accounting job in Dallas.
"I couldn't understand why I kept having pain, and as I put on more weight it got worse and worse," Erin says. "You get to where you don't have control of what your body is doing, and that's scary."
After that frightening episode at work, she immediately set up a weight loss consultation in August 2021 with Dr. Castro. He determined she was eligible for a sleeve gastrectomy, a laparoscopic procedure that makes the stomach smaller so patients feel full without eating as much.
Bariatric surgery is not for everyone, and some patients may not qualify based on their body-mass index and other factors. But every patient who hopes to lose weight must make a commitment to change their routine.
"For the surgery to work, patients must commit to changing their lifestyle in three areas: diet, exercise, and modifying eating behaviors like stress eating," Dr. Castro says. "Weight loss surgery is a team sport, and the patients who do well stick to the game plan."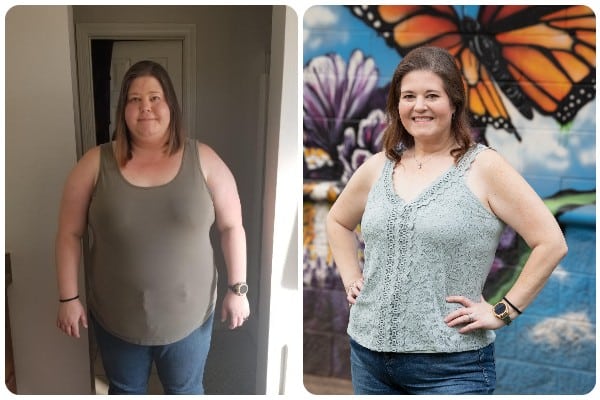 Erin has lost more than 130 pounds since her surgery in September 2021.
GOING 'EXTRA MILE'
Erin had surgery just a month after her first consultation, going in for the procedure in the morning and heading home the same day to begin recovery.
"It wasn't painful, it was just uncomfortable like my muscles were sore," she says. "A couple of days later, I started moving around a little bit better and I was like 'Okay, I got this.'"
Throughout the process, Dr. Castro made her feel very comfortable, Erin says, and his team helped work around her budget.
"They were willing to go that extra mile," she says.
That's because some of them have gone through just what Erin did. About 20 years ago, bariatric coordinator Tamera English-Everett, RNc-OB, BSN MSN-Ed, had her own procedure — and that made her the best advocate for weight loss surgery.
"You lose lots of years just sitting around wishing that your weight would just adjust itself, but you've got to go to some kind of lengths," says English-Everett, who shares her own experiences with patients. "Finding a healthy habit is the most challenging part of this."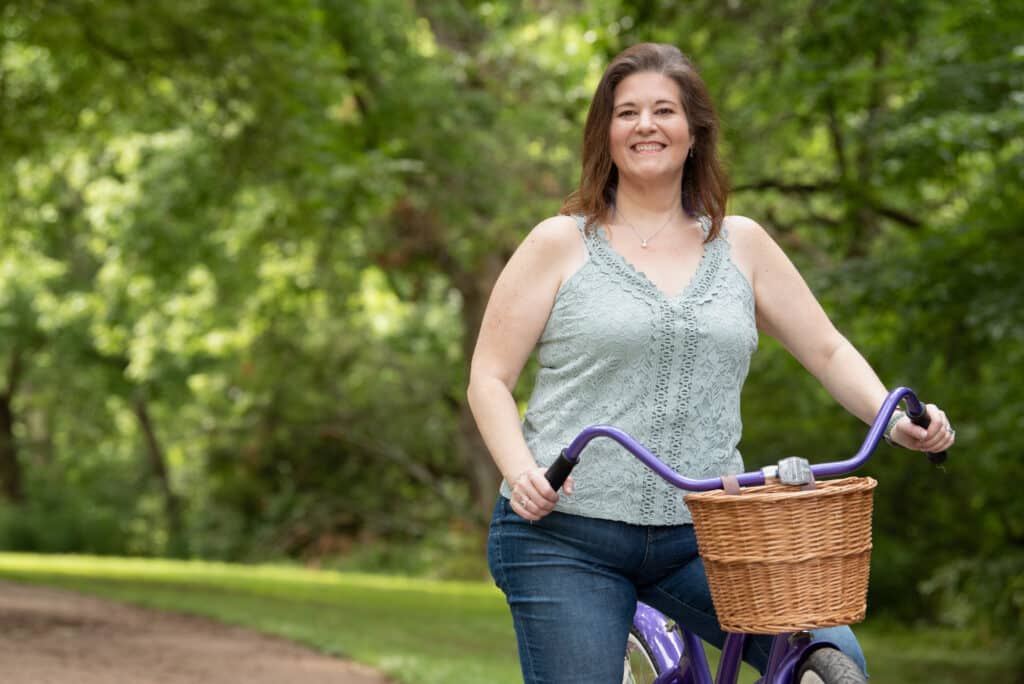 Erin enjoys being more active these days and her husband has seen a big difference.
PART OF A FAMILY
More than a year after her weight loss surgery, Erin's health has changed for the better in various ways. For example, she cut back from eight prescriptions to one and ditched her CPAP machine to combat sleep apnea.
In the months after her procedure, she has returned for checkups at Methodist Charlton and periodically reaches out to English-Everett for advice. She appreciates how attentive the staff has been throughout all stages of the procedure.
"I love the environment that they've created," Erin says. "It's like a little family and I love it."