Weight gains are a harsh reality of the COVID-19 pandemic, but a life-threatening bout with the coronavirus pushed Valarie Rodgers' weight over the edge.
While living with family in Louisiana, Valarie's weight shot up to 340 pounds following two scary stays in a COVID-19 ward coupled with a heavy regimen of steroids, which helped her body overcome COVID-19 and the associated infection.
"I'm alive," she says. "So that's the good thing about it."
The bad thing: The steroids shifted her appetite into overdrive, and the subsequent weight gain eventually led her to seek out weight loss surgery with Manuel E. Castro-Arreola, MD, bariatric surgeon on the medical staff at Methodist Charlton Medical Center.
"Steroids tend to cause weight gain for a number of reasons," Dr. Castro says. "In the blink of an eye, patients lose control of their weight. Surgery helps to reset the weight control mechanisms."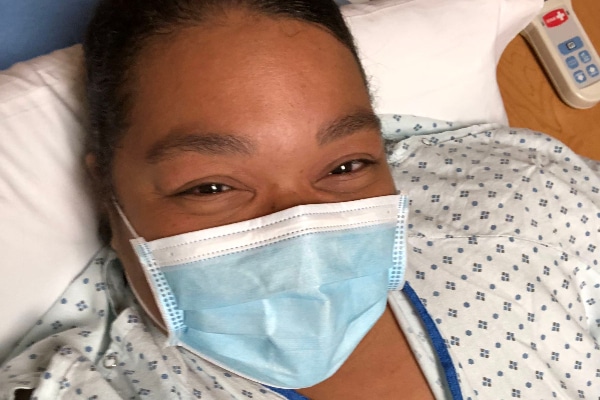 DIET MERRY-GO-ROUND
After returning home to Dallas, Valarie first turned to dieting and had some success before her initial consultation with Dr. Castro. While glad to be alive after a scary bout with COVID-19, she was unhappy with her weight.
"I was just sad and depressed, but I knew I could not go in to see him at 340 pounds," she says. "So I lost maybe 20 pounds."
Making that commitment to overcome her weight was important to Valarie, and it was a critical step for her doctor to see, too. Beginning with the first consultation, Dr. Castro tells his patients that surgery is only one part of the process.
"For the surgery to work, they must commit to changing their lifestyle in three areas: diet, exercise, and modifying eating behaviors like stress eating," he says. "The patients who do well, like Valarie, stick to the plan to a T."
Valarie went to Methodist Charlton for gastric sleeve surgery on May 17. Also known as a vertical sleeve gastrectomy (VSG), this minimally invasive procedure involves removing about 85% of the stomach, leaving behind a narrow tube, or sleeve.
"My mom said he may have taken too much," Valarie says of her weight loss in the months since. "Because she's like, 'Where's the other part of my daughter?'"
Most patients go home a day after surgery, and after that, will proceed from a strictly liquid diet to pureed meals and softer foods — and finally solid food. Even after their diet returns to normal, however, portion sizes will remain small because the stomach is so much smaller.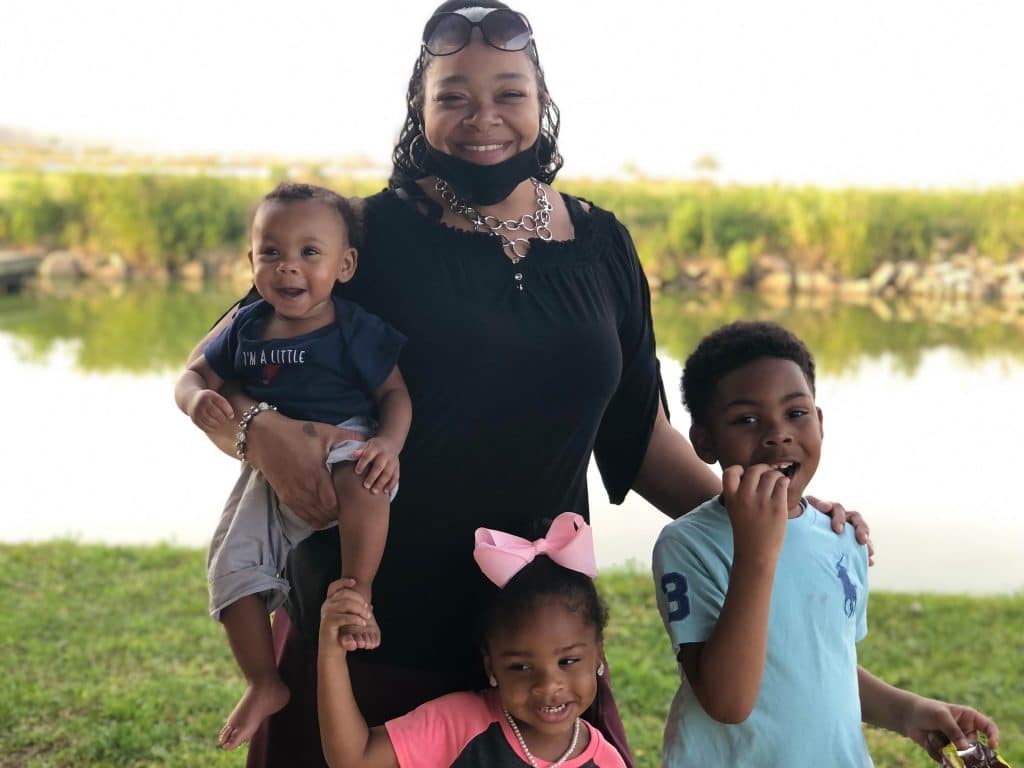 MOTIVATED BY GRANDKIDS
In the months since her surgery, Valarie has watched the weight melt away. To date, she has lost more than 100 pounds.
"I couldn't believe it," she says. "When I see myself in pictures, it's like I'm a whole new person."
Even more important than her own self-image is how much more active she is today than she was before she lost the weight — and that begins with keeping up with her grandchildren.
"Those are my sugar babies," she says. "I have to have the energy to keep up with them because they are a handful."
Other motivating factors for Dr. Castro's patients are the many diseases associated with obesity that weight-loss surgery can alleviate.
"From diabetes and high blood pressure to sleep apnea and high cholesterol — even colon cancer and heart disease," he says. "There's a number of studies demonstrating that patients with congestive heart failure, they lose weight and their hearts actually get stronger."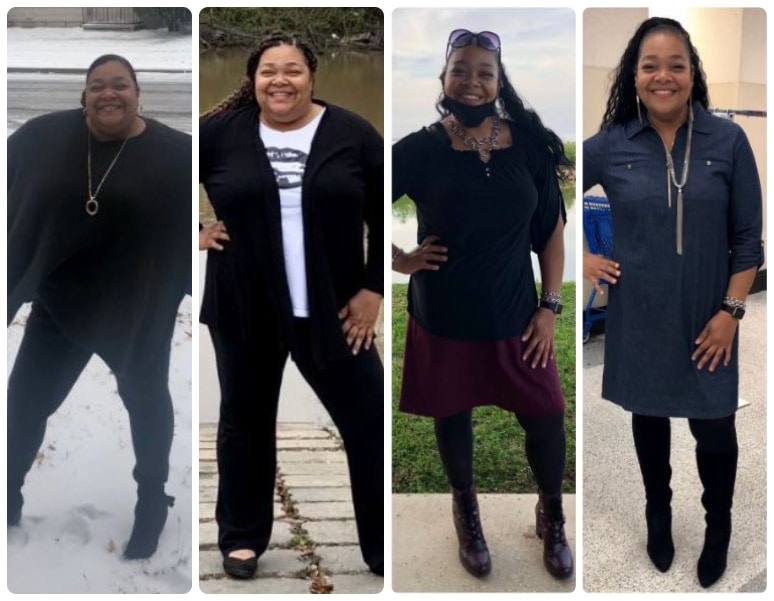 ENERGY TO SPARE
Now back in Baton Rouge with her family, Valarie is feeling stronger every day, and that's important with three grandchildren and a fourth on the way.
"I have so much more energy now," she says, "I don't even want to sit down. That's fantastic."
Valarie credits much of her success to Dr. Castro and his team, who treated her with kindness and empathy every step of the way. Having that encouragement, as well as a family full of cheerleaders was huge, she says.
"If you have that support and people around you that care and love you," she says, "that's a game-changer."
Bariatric care that's beyond compare
The weight-loss surgery team at Methodist Charlton recently earned high marks as a Comprehensive Center for Bariatric Surgery.
It's an accreditation Dr. Castro is proud of, but what's most gratifying for him and his team is changing the lives of patients like Valarie.
"It's been quite rewarding," he says. "I've had another bariatric surgery patient with Type 1 diabetes and kidney failure. After weight loss surgery, she qualified for kidney and pancreas transplants. Later, she became a mom."
Outcomes like that inspired the American College of Surgeons to recognize the team for its commitment to quality improvement and safety for metabolic and bariatric surgery patients.
To achieve these high standards, Methodist Charlton had to demonstrate it meets the needs of patients by providing multidisciplinary, high-quality, patient-centered care.
Omicron puts at-home swabs to the test: Does the nose still know?