Good health had always been a given for Rodney Seastrunk, an Arlington youth football coach and one-time personal trainer — until last fall when he was blindsided by colon cancer.
"For the first time in my life, I didn't know what to do," the 44-year-old admits. "Usually, I'm the one who has the answers, but this time I didn't."
Fortunately, his medical team at Methodist Mansfield Medical Center was there to provide the right game plan.
"They did so much for me. They kept me motivated," he says. "I knew I was in good hands."
'WHEN IT HIT ME'
It was late September 2021 when abdominal pain and vomiting first brought Rodney to the Methodist Mansfield emergency department. The nausea was so intense that even standing up was a struggle.
At first Rodney thought it was a bad case of food poisoning, but after consulting Joshua Trussell, MD, FACS, CPE, general surgeon on the medical staff at Methodist Mansfield, medical scans and a subsequent colonoscopy uncovered stage III colon cancer.
Rodney had noticed some weight loss and gastrointestinal symptoms, but he had not put the pieces together until that ER visit when doctors told him a mass was obstructing his large intestine.
"That's when it hit me," Rodney says.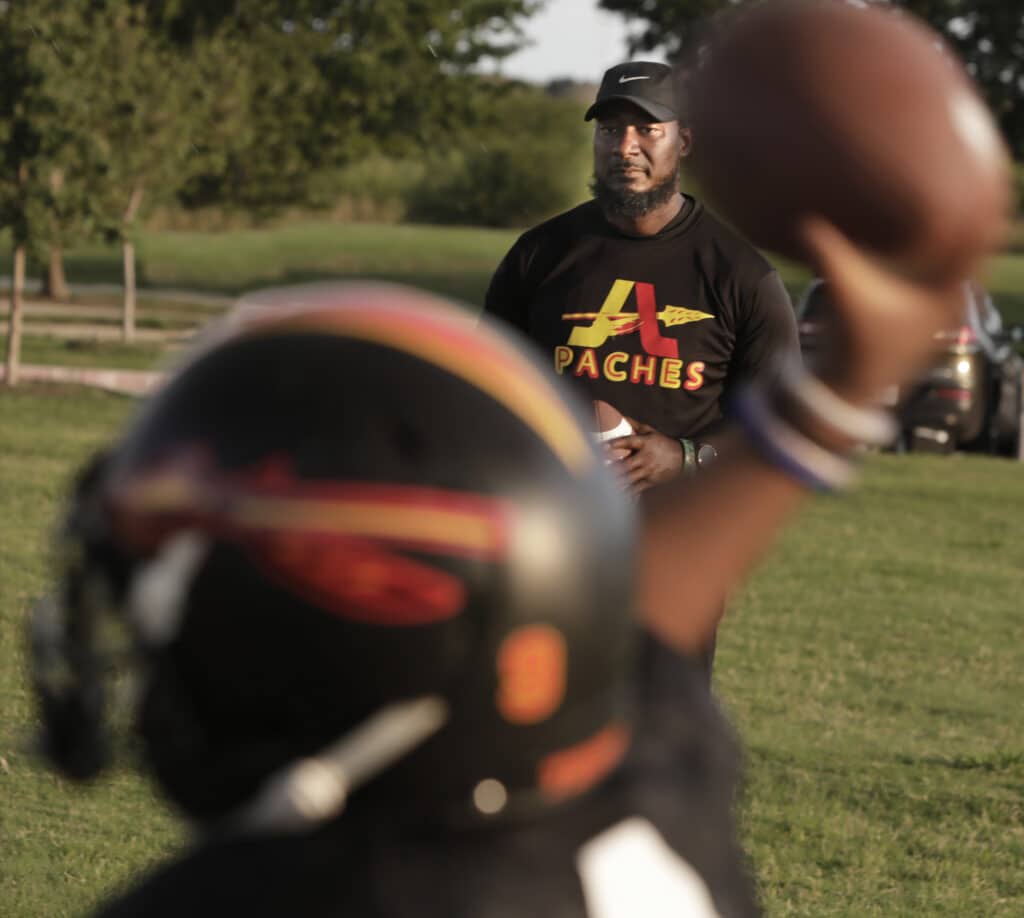 'EARLY AGE' CANCER
Colon cancer is more commonly discussed among older adults, says Sarju Waghela, DO, oncologist on the medical staff at Methodist Mansfield. But because of the rising prevalence of "early age" colon cancer cases among younger adults, the recommended age to get a colonoscopy as a cancer screening has been lowered from 50 to 45.
And patients with a family history of the disease should seriously consider a colonoscopy before 45, Dr. Waghela says.
"For example, if your mother was diagnosed with colon cancer at age 52, you should get screened 10 years before her age of diagnosis — at 42, in this case," she explains.
Rodney had no family history of the disease, which made his diagnosis all the more shocking.
"I was a perfectly healthy guy, eating right and working out, and I still ended up with colon cancer," he says. "I want everyone, men, and women to go get checked, especially minority communities."
EMERGENCY SURGERY
Doctors got to work immediately treating Rodney, who was suffering from multiple infections that had caused an abscess to form in his colon.
"Initially, the plan was to do chemotherapy first to shrink the tumor, then go to surgery," Dr. Waghela recalls. "But he ended up having a complete bowel blockage that landed him in the hospital."
Rodney had only completed one round of chemotherapy before he had to have emergency surgery to remove the blockage. Dr. Trussell excised about 10 inches of his colon and appendix, but by then, the obstruction had already wrought significant damage.
Rodney was in the hospital for two months, from late October through most of December 2021. An always supportive cast of family and friends visited the father of six to keep his spirits up.
"He had a positive attitude about it," Dr. Waghela says. "Even at his worst, he was still positive, and he had a group of people around him who were championing him."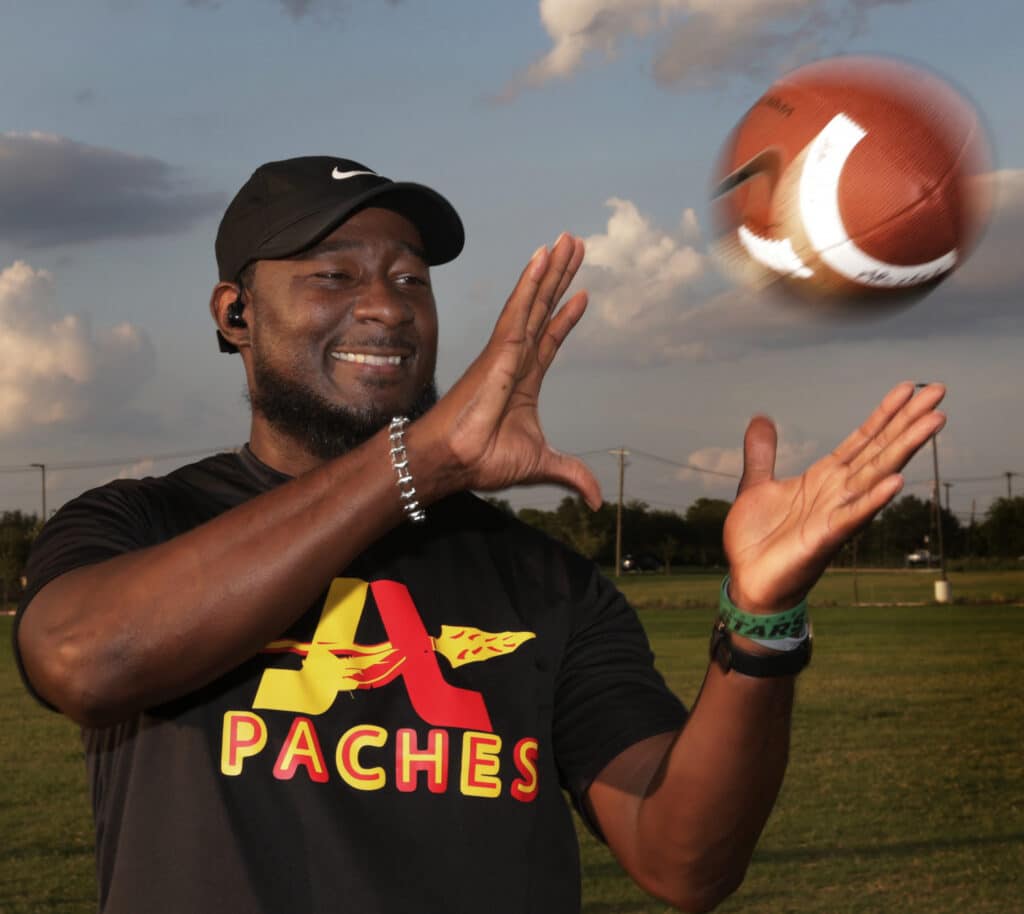 PATH TO RECOVERY
Rodney also credits his medical team for seeing him through his recovery, from his surgery to his release late last year and all the way until his final chemotherapy treatment in August 2022, when he rang the bell at the hospital to declare himself cancer-free.
"Ringing the bell is telling me that I won the football game," Rodney says. "From the nurses who helped me to my surgeons to my oncologist, I thank them from the bottom of my heart."
Now he's excited to turn his attention to more important things: spending time with family and coaching his local youth football team to a victorious season.
"Coaching the Arlington Apaches means everything to me," he says. "Seeing them winning or just having fun out there just brings a big smile to my face because I know I'm making a difference in their lives."
He's also determined to make a difference for other cancer patients by sharing his story.
"I advise everyone who went through this — or are going through this — to stay strong," he says. "It's a fight. You just got to keep fighting. Don't give up."