A year ago, Nicole Carr wouldn't have been able to walk at her graduation ceremony without intense back pain. But in May, just three months after undergoing spine surgery at Methodist Dallas Medical Center, the 44-year-old Lubbock social worker proudly crossed the stage with her fellow graduates to receive her master's degree from the University of Texas at Arlington.
Nicole credits the care she received at the hospital with making it possible.
"This is the best hospital we've ever been to, and we've been to a lot," she says.
'IN BAD SHAPE'
Nicole has lived with back pain for years, receiving multiple diagnoses such as foraminal stenosis and degenerative disk disease. It got to the point where it was hard to spend time with her family or even stand for very long. When physical therapy made things worse and pain management treatments failed, she opted for a spinal fusion procedure at a hospital in West Texas.
Doctors placed a metal implant in her lower back, but it wasn't long before the pain returned, this time worse than ever. It turns out that a screw that had been used to stabilize her spine had broken, causing complications.
Nicole searched for another specialist and was referred to Randall Graham, MD, neurosurgeon on the medical staff at Methodist Dallas. She and her husband made the 340-mile trek for a consultation.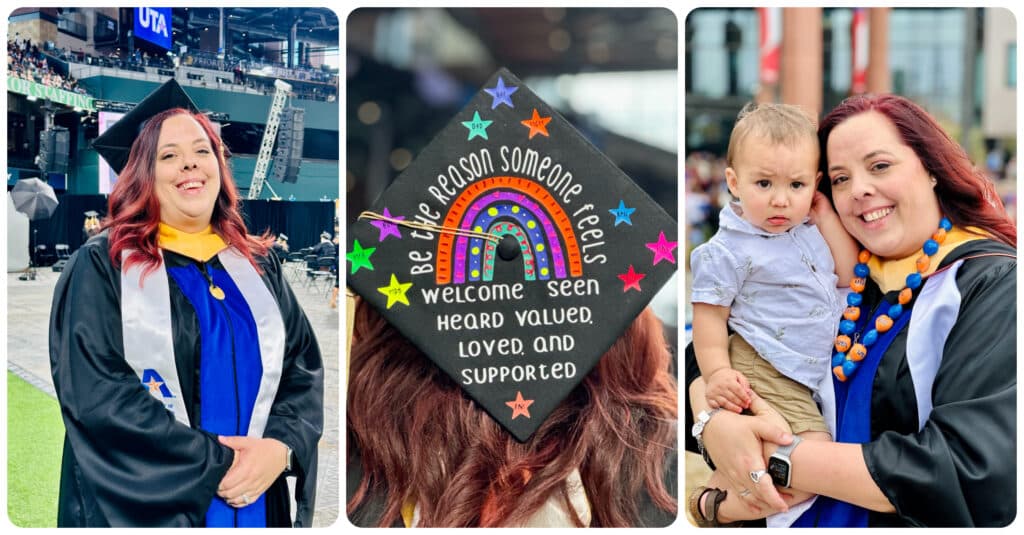 Nicole graduated from UT Arlington in May 2023, with her grandson Kai in tow.
"I went in there defeated and just scared because another doctor had basically told me I was stuck in my situation," Nicole recalls.
Dr. Graham took several X-rays and scans of her spine to determine the extent of the problem.
"She was in bad shape," he says of that initial exam. "There was the broken screw, and that initial operation had caused some spinal fluid to leak from the membrane covering the nerves. That could potentially lead to problems like infection."
Dr. Graham says he normally recommends that patients first try nonsurgical approaches for pain relief, but because Nicole had already exhausted those options, it was time to take more drastic measures. He told her he could repair the damage with two spine revision procedures.
"The visit with Dr. Graham was a breath of fresh air. I left feeling hopeful," she says.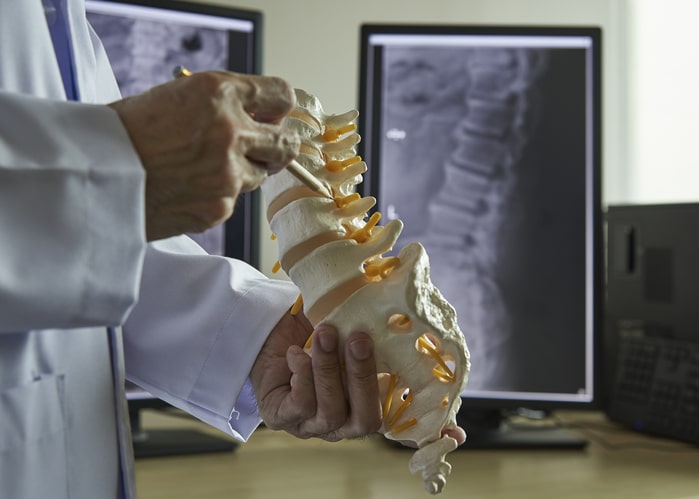 ALIF SURGERY
In February, Nicole checked into Methodist Dallas with the support of her family. She was taken to the operating room where Dr. Graham performed an anterior lumbar interbody fusion (ALIF) surgery.
"To mitigate the risk of her spinal fluid leaking again, we decided to go from her front, through an incision in her abdomen, to essentially reconstruct the entire bottom section of her lumbar spine," he explains.
Another surgeon helped Dr. Graham safely move her abdominal organs and blood vessels so he could access her spine. Then Dr. Graham removed the problematic disks and replaced them with a 3D-printed titanium implant that mimics some of the properties of natural bone.
"This type of procedure requires a lot of specialized training, and we have a very well-equipped team," Dr. Graham says.
After he and his team completed the first spine surgery, Nicole got a night to rest before returning to the OR the next day. This time, Dr. Graham went through her back to remove all of the broken implants from her earlier surgery and reinforced her spinal support with larger screws and rods.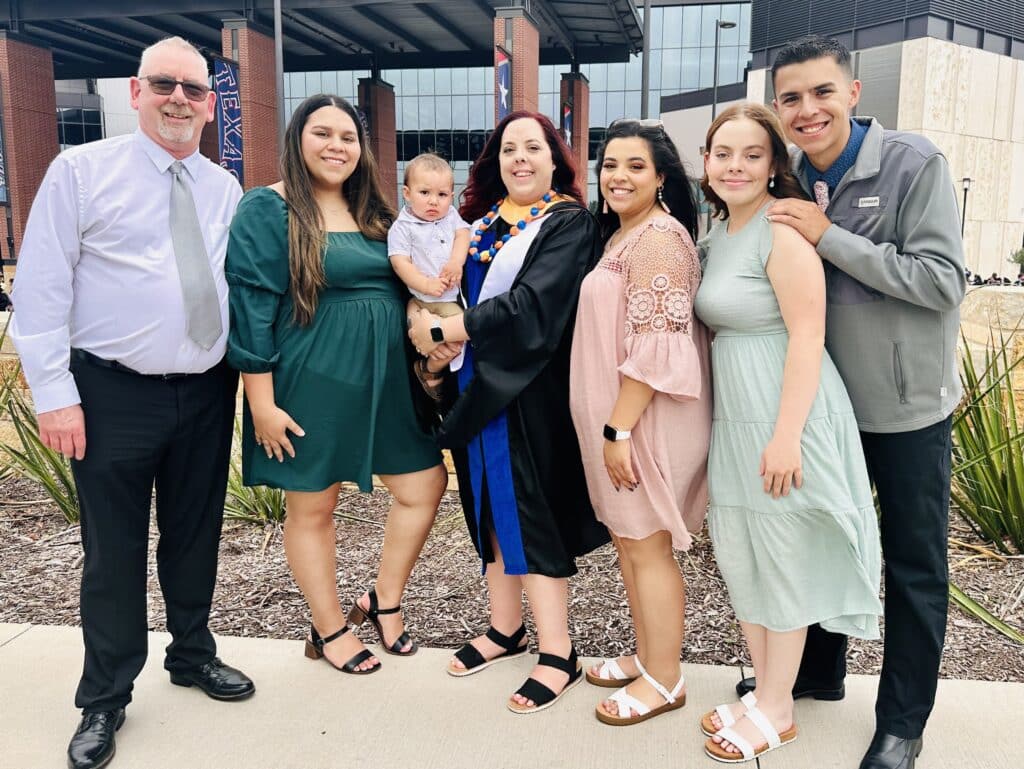 Holding her grandson Kai, Nicole (middle) celebrated with (from left) her husband, Daniel, and her daughters Madison, Mackenzee and Brooklyn, and her son McKade
'I FEEL GREAT'
Nicole stayed in the hospital for about a week. She was up and walking within six hours of her second surgery, she says.
"Postoperatively, the neuro intensive care unit at Methodist Dallas is highly specialized," Dr. Graham says. "They know how to safely and properly help patients get back on their feet and start walking again. And we also have a unique recovery system that minimizes the use of narcotics."
Nicole says she noticed a difference in her pain right away. And as she returned home and time passed, she grew stronger and better.
"I feel great," she says. "I try to walk at least a mile a day. Before, I wouldn't even try because it hurt too much. Now, I can go hiking, which I love to do, and no one has to worry about me. I can do so much more with my kids and grandson now that I'm not in pain all the time."
And that, Dr. Graham adds, is the goal for all patients.
"It's all about improving their quality of life," he says. "When I talk to patients like Nicole, I ask them, 'What has your condition taken from you?' And every approach I take is to help them get those things back because they're invaluable."