Celeste Trevino acknowledges her fifth pregnancy was anything but smooth and credits the team at Methodist Mansfield Medical Center for helping her overcome gallbladder surgery and her daughter's premature C-section birth.
"If she'd been born at any other hospital, I don't think she'd be thriving as she is now," Celeste says of baby Scarlett, who spent 28 days in the neonatal intensive care unit (NICU). "She had people watching over her constantly."
Scarlett wasn't the only one. A roster of physicians on the medical staff monitored the health of the Cedar Hill woman, who needed gallbladder surgery in the months before she delivered her baby girl at 34 weeks with an emergency cesarean section performed by Heather Gardow, MD, OB-GYN on the medical staff at Methodist Mansfield.
"The doctors were absolutely amazing throughout the whole process, from start to finish," Celeste says. "It was a very rocky pregnancy, but the doctors who helped me gave me a comfort zone. I relied on them not only to keep my baby safe, but to keep me safe, too."
GALLBLADDER SURGERY
Celeste and her fiancé, Joe Mendez, had just moved to a new house a few months before finding out she was pregnant. It was surprising news because Celeste had suffered an ectopic pregnancy four years earlier and needed an emergency surgery that left her with slim-to-none chances of conceiving again, she said.
The couple were overjoyed, but Celeste would face a new challenge that brought her back to Methodist Mansfield early in her second trimester.
Celeste began experiencing sharp stomach pains around her 15th week of pregnancy and went to the emergency department at Methodist Mansfield. There she learned she was suffering from a gallbladder infection. She hoped to find a nonsurgical solution, but the pain soon became intolerable.
So at 18 weeks pregnant, Celeste checked into Methodist Mansfield to have her gallbladder removed by Jeremy Parcells, MD, general surgeon on the medical staff at Methodist Mansfield.
"Dr. Parcells promised me they would do everything they could to make sure that we would be okay," Celeste recalls. "And we were okay. When I woke up, the pain was gone, and I was instantly relieved."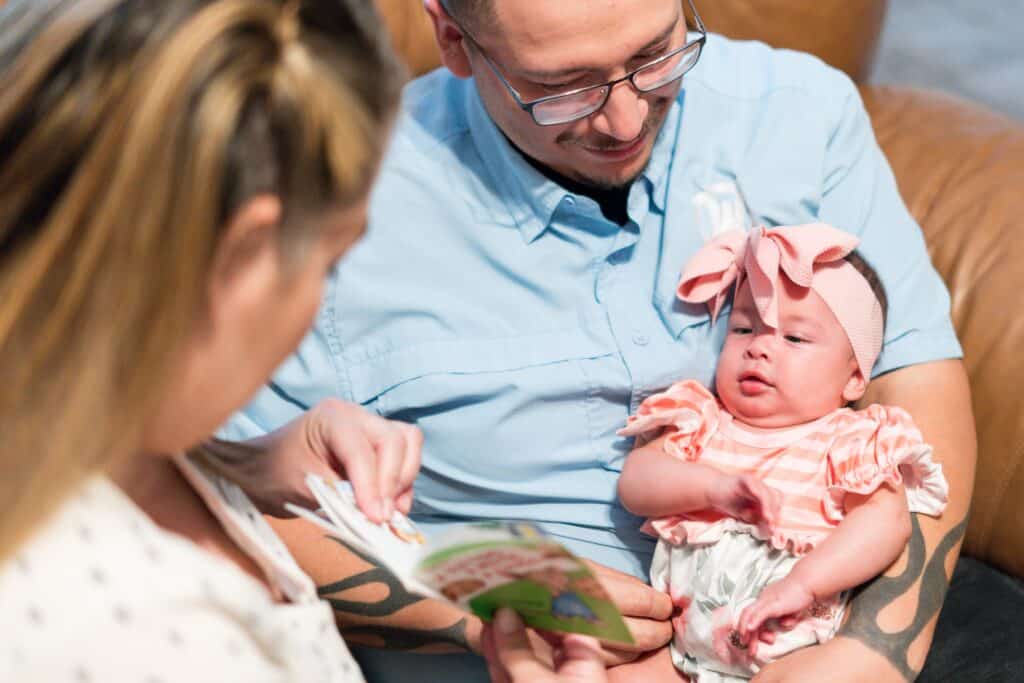 SIX WEEKS ON BEDREST
Celeste's surgery was a success, but she soon found herself back at Methodist Mansfield just 2 1⁄2 months later, after passing a blood clot and bleeding. She was rushed to the emergency department, and doctors discovered that, at 28 weeks, Celeste was going into premature labor.
Although the labor process stopped on its own and didn't progress, Celeste's physicians insisted she remain in the hospital on bedrest so they could keep an eye on her. She was given steroids and other drugs to help protect fetal development and slow down her contractions.
"We kept Celeste in case something did change. That way, she was in a place where she had quick access to care if anything happened," Dr. Gardow says.
From first-time moms to high-risk pregnancies, Methodist Health System delivers family-centered support every step of the way.
Learn more at MethodistHealthSystem.org
EMERGENCY C-SECTION
Celeste was hospitalized for six weeks in an attempt to avoid premature birth after her gallbladder surgery. One night, she tried to use the restroom and passed two baseball-sized blood clots. A nurse fetched Dr. Gardow.
"Celeste was experiencing contractions. My biggest concern was that the baby's head was not down like it's supposed to be, meaning she was breech," says Dr. Gardow, who then had to perform an emergency cesarean section. "From discovering Celeste in labor to prepping her for the OR and completing the C-section, it took less than an hour."
And on May 25, 2023, Scarlett was born at 34 weeks. She weighed about 3 pounds, 15 ounces.
"It happened so fast," Celeste recalls. "All of the nurses were helping me keep calm."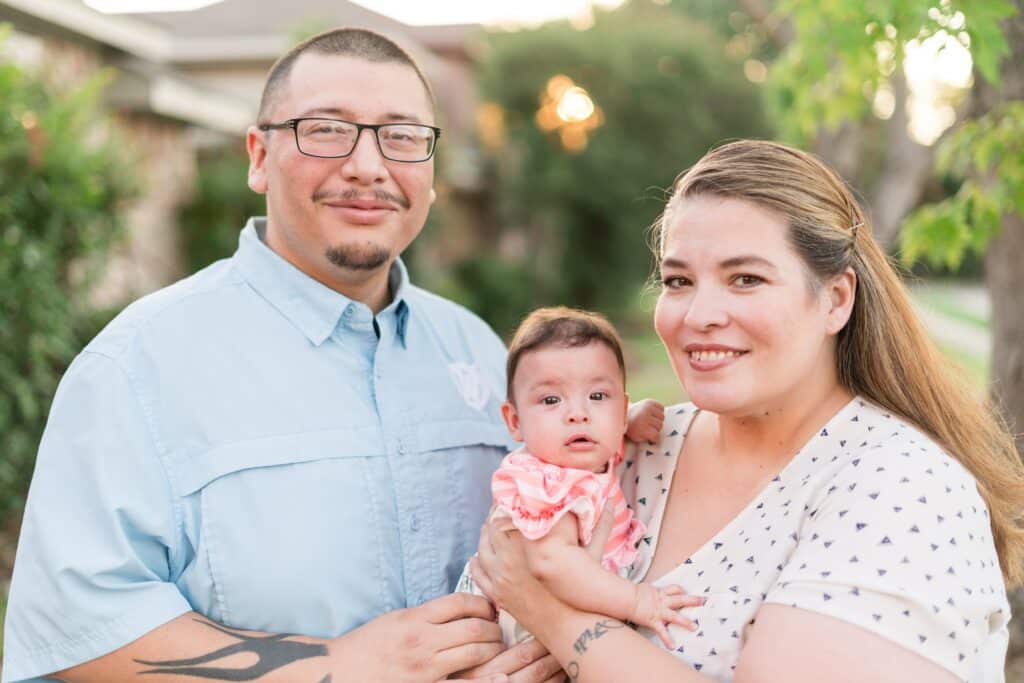 4 WEEKS IN THE NICU
For four weeks, Scarlett had to stay in the NICU where she had breathing support and constant monitoring. Although Celeste found it difficult to be apart from her baby, the mother of five says she was reassured by the round-the-clock care that nurses provided Scarlett.
"Leaving her at the hospital wore on my soul, but I had other kids at home, and Joe had already taken a month off work to take care of everything while I was hospitalized," Celeste says. "I can't even imagine anybody going through this not at Methodist Mansfield because the nurses are fantastic in the NICU."
Staff grew to understand baby Scarlett's quirks, habits, and specific health needs. They provided regular updates to Celeste anytime she was unable to be by her daughter's side.
"I had so many questions because this is my first NICU baby, but they never made me feel like a burden," Celeste adds. "Several of them went out of their way for me, anticipating what I would need and making sure that it was ready, whatever it was, before I even got there."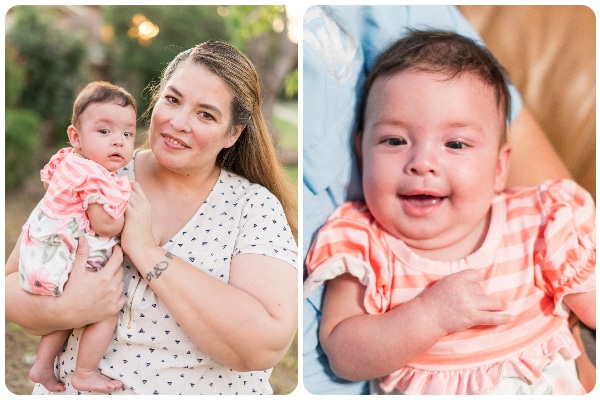 AN ANGEL'S EYE VIEW
When Celeste couldn't be there in person, she depended on the hospital's AngelEye Camera System, which allows parents to see their newborns remotely from an app.
"I lived on AngelEyes," says Celeste, who watched as nurses tended to Scarlett's every need. "They knew about her gastric reflux, how cranky she was going to get, and how she'd want to eat early. They knew all of that."
In June, Celeste and Joe were finally able to take Scarlett home. At the time, she weighed barely over five pounds, but as the weeks passed, she underwent a rapid growth spurt.
"She had her four-month checkup, and she weighed 12 pounds," Celeste says. "Her doctor said they haven't seen such drastic weight gain in a while, but she's a fighter."