When Gary Davis fell ill during a New York business trip in May, he had no idea how serious his condition would get. After all, the 53-year-old tech executive was in good health and was an avid pickleball "addict" who played at least twice a week.
It wasn't until Gary returned to Dallas-Fort Worth a couple of days later and checked into Methodist Southlake Medical Center that he learned that blood clots had formed in his legs and traveled to his lungs, forming a major blockage known as pulmonary embolism. By then, Gary was struggling to breathe, and his heart rate and blood pressure had spiked.
A team led by Anas Alomar, MD, interventional cardiologist and medical director of cardiology at Methodist Southlake, had to extract the massive clot using a catheter, the first of such procedure at the hospital.
"They were like a well-oiled machine," Gary says. "I never would have guessed that I was the first one to have that procedure at Methodist Southlake."
He credits the hospital's medical staff for making his stay as soothing as it was. Conveniently, he and his family live only six miles from Methodist Southlake.
"Having it close makes it an option, but my experience makes it the option," he adds. "You're going to get cared for by people who treat you like family. The distance is irrelevant when that's the experience."
PULMONARY EMBOLISM
Gary first noticed something was wrong when he got off the plane in New York. He felt like he was going to faint, his vision blurred, and his heart rate quickened. He had just gotten over a bout of COVID-19 and thought his symptoms might be related.
"While I was in New York, I just kind of kept an eye on how I felt. I figured when I get home, I'll go to the doctor," Gary says. Once he was back in Keller, clinicians at a local emergency room directed him to Methodist Southlake where a CT scan and other tests revealed the problem. "In retrospect, I realize how serious my situation really was."
The blood clots had clumped together to form a massive clot in Gary's lungs, and it was impeding the flow of blood and oxygen and causing undue strain on his heart, Dr. Alomar says.
"It's a life-threatening condition," he explains. "About a third of these patients who go undiagnosed and untreated will not survive."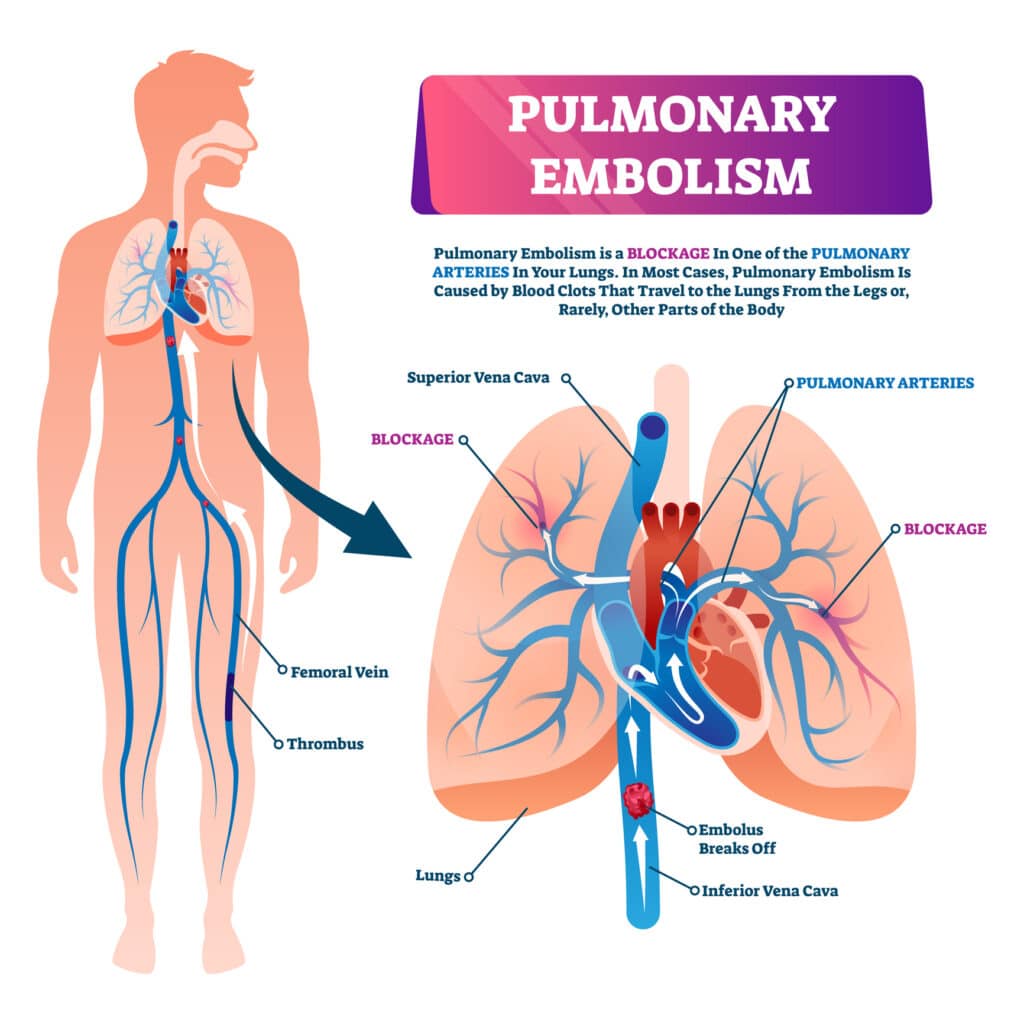 'INSTANTANEOUS RELIEF'
Dr. Alomar gave Gary blood thinners to prevent more clots and explained to him and his family that the best option would be to surgically remove the blockage in his lungs. Gary agreed, and in the morning, he was wheeled to the hospital's catheterization lab for the procedure.
"It's called mechanical thrombectomy," Dr. Alomar says. In the lab, he made an incision in Gary's leg through which he guided wires and tubes along the blood vessels to reach the lungs. Dr. Alomar then used his instruments to apply suction to remove the large clot. Gary was awake and conscious the entire time.
"I instantly had relief," Gary recalls. "My breathing returned to normal, blood pressure dropped, heart rate back to normal — it was literally instantaneous relief."
Gary stayed one more night at the hospital where nurses made sure he was never without help.
"Those nurses were incredible, and everything about the situation had a personal aspect to it. There was no point at which I felt that people were doing a job. I felt that everybody was really there to help other people," Gary says. "It couldn't have been a more enjoyable experience. It's a weird way to put it, but that really was the experience."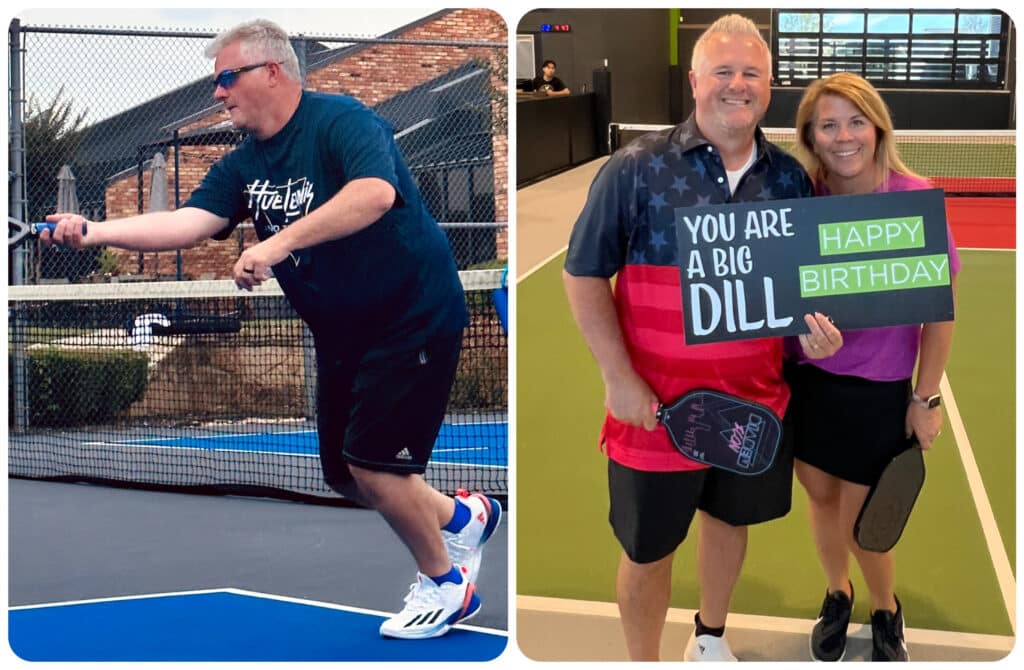 Gary has already returned to the pickleball court with his wife, Jamie.
A NEW OUTLOOK
After his procedure, Gary's health has returned to normal. Doctors prescribed him more blood-thinning medications but assured him that his health scare was an isolated incident.
Gary says that now when he flies or drives for long periods, he's sure to take precautions by moving around, stretching, and wearing compression socks. One month after leaving the hospital, he and his wife took a trip to Nashville for fun. He's also made a comeback in another arena of his life: pickleball.
"That first time out on the pickleball court was just so much fun," Gary says. But he adds that his return to the sport is only part of his new appreciation for life. "You want to make sure that you also spend time with family and spend time with the people around you."