As a flight test engineer and Air Force veteran, Jay Welch has made a living flying high, so it was a surprise when he was airborne again for his lowest low: a pulmonary embolism.
"I've been flying all of my life," says the 64-year-old from Keller, "and I never thought this could happen to me."
Sitting still for extended periods — a necessity when Jay's office is a cockpit — can raise the risk of deep vein thrombosis (DVT), when a blood clot forms deep inside the body, often in the legs. The changing air pressure in an aircraft's cabin can also lower the level of oxygen in the blood, causing clots to form.
While the cause of Jay's blood clot remains unclear, it was crystal clear to the quick-thinking staff at Methodist Southlake Medical Center that he needed life-saving help.
"Jay's condition needed immediate attention," says Director of Nursing Ginger Thomas, MSN, RN, CEN, who oversaw much of Jay's experience in the emergency room. "I quickly realized we would need to get him to Dallas."
After some quick tests, Jay was back in the clouds, in a helicopter headed to Methodist Southlake's sister hospital.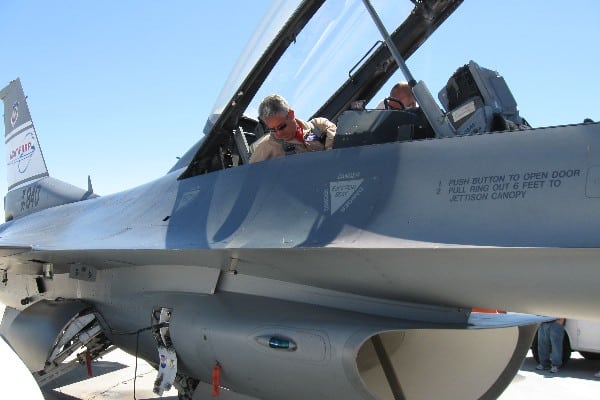 CLOT TOOK HIS BREATH AWAY
When Jay suddenly had trouble catching his breath in November, he believed it was a symptom of COVID-19.
"As hard as I was breathing, it didn't feel like I was getting any air," he says.
Jay asked his wife, Cheryl, to take him to the emergency room at Methodist Southlake.
Once there, Jay underwent an MRI and EKG. His blood-oxygen level was measured at 60%, even while using an oxygen mask. A healthy oxygen saturation is between 95% and 100%.
While Methodist Southlake is a state-of-the-art hospital with a growing ER and a brand-new cardiac catheterization lab, Jay's condition required specialized care — and fast.
"The one thing I noticed when they were wheeling me to the helicopter was the hallway of nurses and doctors giving me that look of concern," Jay says. "It was really that moment that made me realize how serious this was. I said a prayer to Jesus for a full recovery."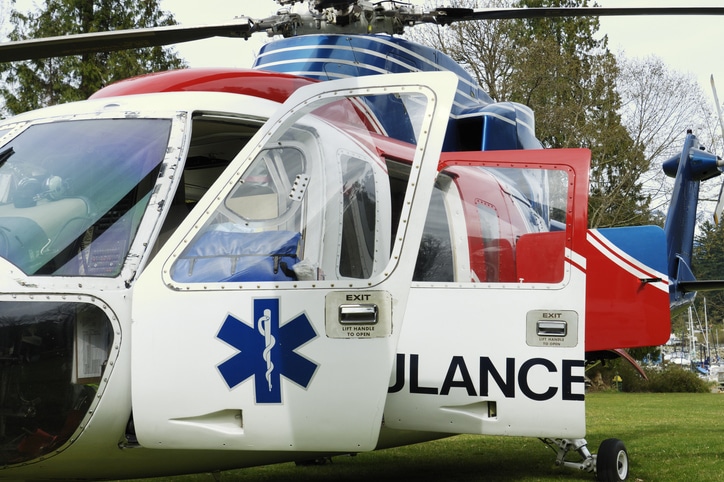 CLOT-BUSTING TECHNOLOGY
It was clear to Ginger and the rest of the staff that a ground ambulance couldn't get Jay to Dallas quickly enough. Instead, they would seek a higher power: Careflite.
With help from Southlake police and fire departments, and the teams at Methodist Southlake and Methodist Dallas, Jay was flown by helicopter to Methodist Dallas Medical Center.
Upon arrival in Dallas, Jay was treated with a quick and minimally invasive procedure called EKOS, which uses advanced imaging and technology to deliver very low doses of a clot-dissolving drug directly into the clot. This rapidly clears the clot while significantly reducing the risk of bleeding.
"This is one of the many lifesaving procedures that interventional radiologists perform — all through a skin nick no bigger than an IV, which allows for a very quick recovery," says Brian Giles, MD, interventional radiologist on the medical staff at Methodist Dallas. "We can perform these procedures very quickly, which is a must in cases like Jay's where every minute is critical."
Jay went home two days later and underwent additional testing to ensure his pulmonary embolism wasn't a symptom of anything more serious. In March, he received a clean bill of health.
"I'm really thankful for that crew; the nurses, flight staff, and the doctors that were ready for me in Dallas," Jay says. "I'm back to 100 percent today."