Father's Day has always been special to Doug and Collin Kidd, but this year's holiday will be the first since Collin donated a kidney to his dad.
Looking back, half a year after the two Fort Worth-area residents underwent the surgery at Methodist Dallas Medical Center, Collin says the decision was a "no-brainer."
"My dad is a great example of what it means to be a good father, and I try very hard to live up to that with my own kid. I know if the situation was reversed, he would have been the first to apply to be a donor for me."
Doug, who has battled kidney disease for years, says it's hard to express the gratitude and pride he feels toward his son.
"As a father," he says, "how do you even begin to express how great it is that you've helped raise a human who is willing to do that?"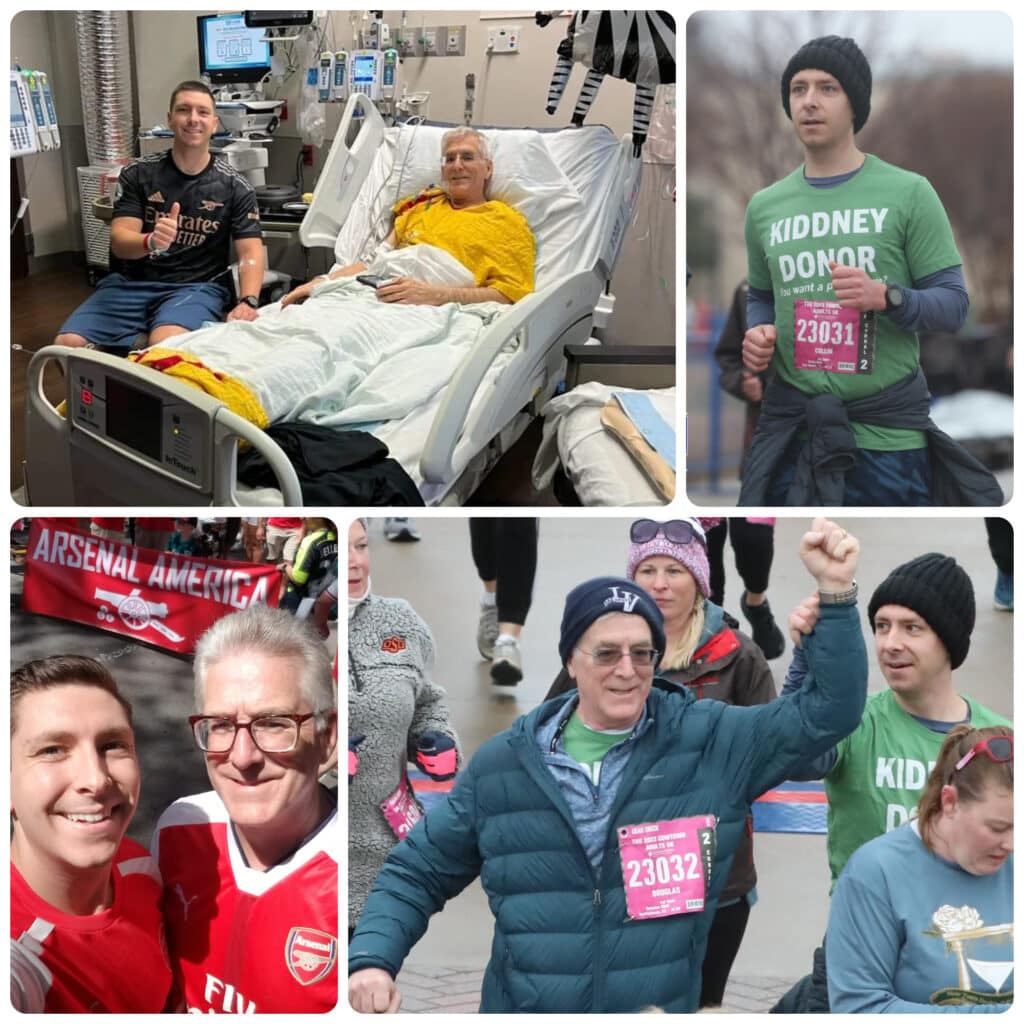 Four months after the transplant, Collin and Doug ran in the Fort Worth Cowtown 5K.
There was a time when Collin wasn't sure he could even help his dad, considering the nature of Doug's disease and the fact that a matching donor can be hard to find, even among family members.
It was a total surprise when Collin learned he was a good match and a relief when his lab results came back with no sign of kidney disease. So last October, the two checked into Methodist Dallas, where the medical team successfully performed the transplant and set them on the path to recovery.
"The staff at Methodist Dallas are such pros," Doug says. "They put you at ease right away. Like they're saying, 'Hey, don't worry about anything. We got you, we got this. This is what we do.'"
WHAT IS PKD?
It's been years since Doug was first diagnosed with polycystic kidney disease (PKD), a hereditary disorder that causes multiple cysts, or sacs of fluid, to develop in the kidney and interfere with its function, says Muhammad Qureshi, MD, nephrologist on the medical staff at Methodist Dallas. It progresses very slowly and often does not manifest until after a patient enters adulthood.
"If there's a family history of it, you might get screened earlier, but as a child, you might not actually see any cysts, even though you might have the disease." Dr. Qureshi explains. "Most patients do not have any kidney problems until they are in their 30s or 40s because it manifests so slowly."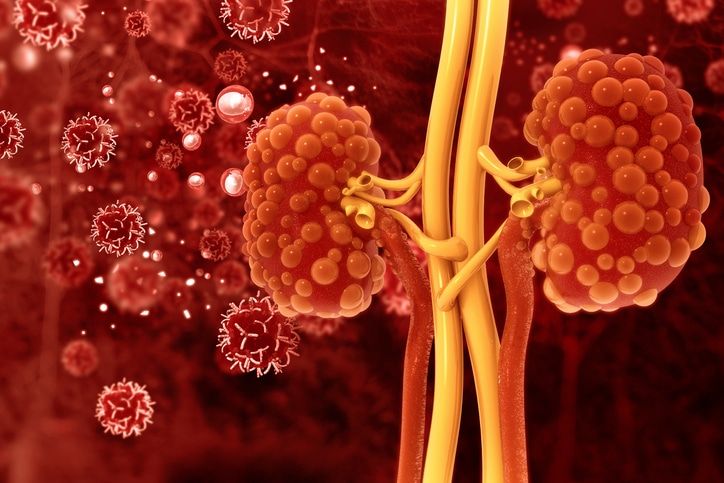 Doug, 66, says his mother and aunt were both diagnosed with PKD when they were middle-aged, so he got checked out when he was in his 30s.
"I found out that I did, in fact, have it, and so I've just been monitoring it over time," he adds.
Collin says his dad never complained, and his health was always an issue that stayed in the background of most conversations. Then things changed a couple of years ago when doctors began seeing a steady decline in his kidney function in late 2021. They suggested he apply for a kidney transplant.
"That means his kidney was functioning only at 20% or less because we wouldn't consider a transplant otherwise," Dr. Qureshi says.
This prompted Collin to step up to get tested and see if he could be a donor.
"Because it's a genetic thing, I was convinced I had it, too, and would be disqualified," he says. "But the team at Methodist Dallas was very thorough and did multiple tests to make sure, and nothing alarming came up. It was a huge blessing."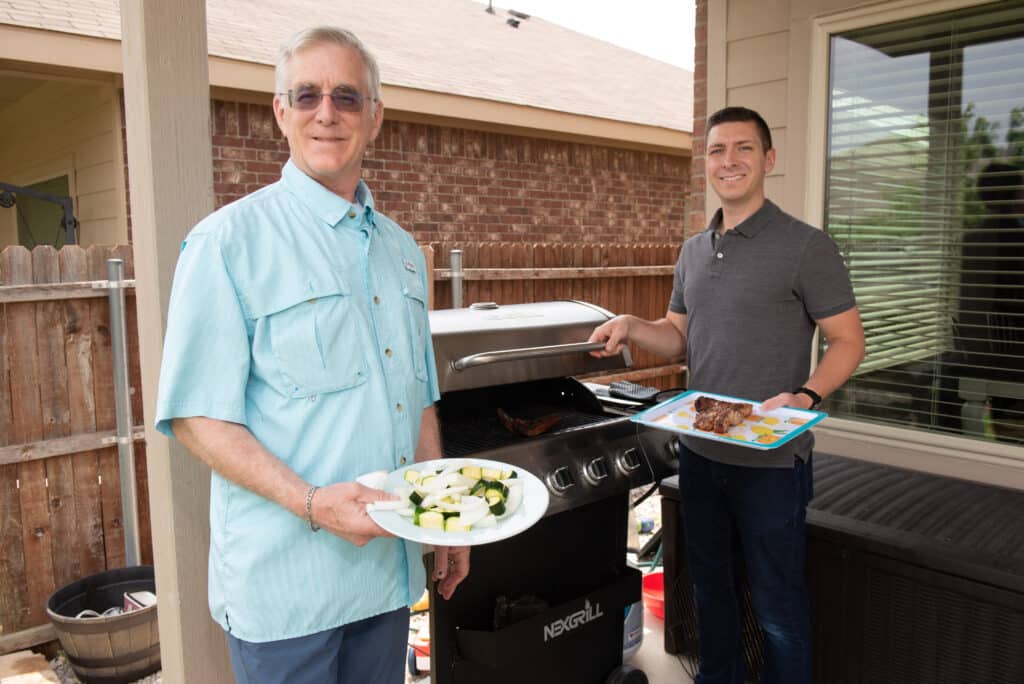 A SPECIAL OCCASION THIS YEAR
On October 26, 2022, the Kidds drove from the Fort Worth area to Methodist Dallas for the transplant, which was performed by Alejandro Mejia, MD, FACS, executive director of organ transplantation, and Lori Kautzman, MD, transplant surgeon on the hospital's medical staff.
"Doug was in very good shape for the procedure. He did not need dialysis yet," Dr. Kautzman says. "And there's the added benefit of having a living donation, too. We knew the health of the donor, and the kidney was placed right away, rather than having to be in transport for potentially hours. Also, since it's a familial match, he was less likely to reject it."
In the months after the surgery, both Collin and Doug worked to regain their strength and stamina. The two decided to set an aspirational milestone and signed up for the Fort Worth Cowtown 5K. In February, about four months after the transplant, father and son crossed the finish line wearing matching "Kiddney" donor and recipient T-shirts.
"Now, coming around to Father's Day, it's going to be one to remember," Collin says. "We're really excited to celebrate."
Doug says he couldn't agree more.
"We've always been close, but going through this, the trust and respect we've gained — it's hard to even articulate without choking up."