Giving up competitive cheer was out of the question for 15-year-old Ava Britton, who feared the worst after she tore her anterior cruciate ligament (ACL) during a spring practice.
"I thought my recovery would be a lot harder," Ava says. "I thought I would be walking around with a big brace from my thigh down to my ankle."
It didn't help that Mansfield Legacy High School's cheer tryouts loomed in the not-too-distant future. But Ava and her mother's fears were relieved after a visit to Methodist Mansfield Medical Center, followed by surgery and a speedy recovery.
"Ava's recovery was so quick, and she just did phenomenal."
— Stormye Britton, Ava's mother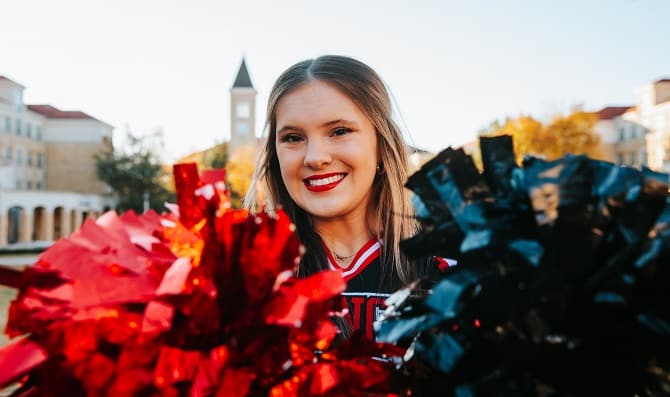 MORE THAN A STRAIN
During her sophomore year, Ava had been active in cheer and tumbling for years when she dropped to the ground during a routine practice at the gym.
"She was doing a tumbling pass, landed wrong, and hyperextended her knee," her mom says. "She knew something had happened, but we were all hoping it was just a strain."
The doctor wanted Ava to see a specialist and recommended John Harris, MD, orthopedic surgeon on the medical staff at Methodist Mansfield.
He suggested surgery to repair the ACL, one of the bands of tissue that connect the thighbone to the shinbone, and to prevent further injury to her meniscus, the cartilage that serves as a shock absorber between those bones.
"You need your ACL for agility and side-to-side activities," Dr. Harris says. "Ava was so young, she's engaged in a sport that involves a lot of tumbling, so I wanted to give her a stable knee."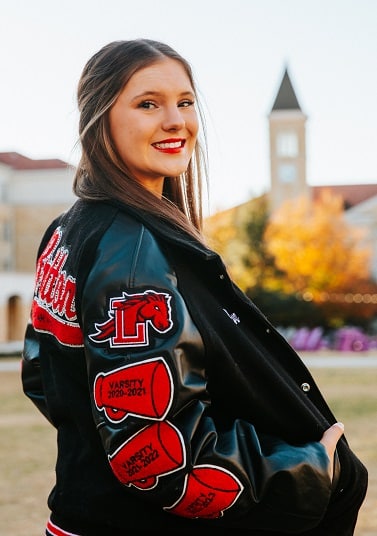 NO NEED FOR A BRACE
Ava was nervous, knowing that most of her peers who had ACL tears had to wear a leg-long brace for what seemed like an eternity.
But after a straightforward surgery to reconstruct the ligament, what followed was far from what she and her mother expected. Ava even described the rehab as fun.
"My recovery lasted just six months with physical therapy," Ava says. "I thought it was so fun getting to work mobility and use weights to help with strength and balance."
Dr. Harris explained that the postoperative management of ACLs has changed dramatically in recent years.
"I haven't done any sort of bracing whatsoever in three or four years," he says. "That was the case for Ava, so I knew she would have a stable knee right out of the gate."
Paired with the most up-to-date modern science and research, this approach allows patients to have the freedom to start moving their knee a little faster because there's nothing blocking that movement, Dr. Harris says.
"That's the name of the game after any sort of knee surgery," he says. "You want to get their motion back as fast as possible, rehab appropriately – and keep working hard.
"Now granted," Dr. Harris adds, "she's got to protect it and be smart and be safe."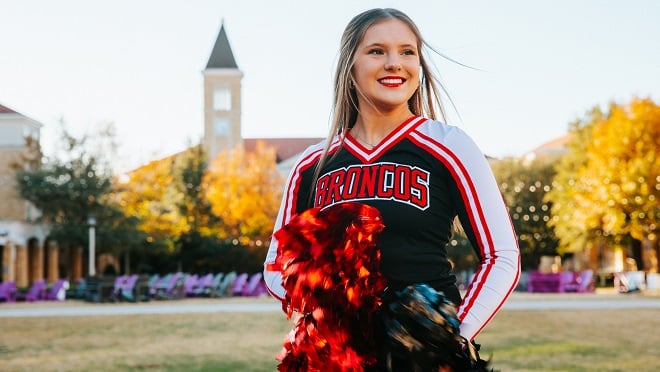 3 CHEERS FOR AVA
That's exactly what Ava did, following her surgeon's every recommendation to the letter.
"It made Ava's whole recovery that much easier and that much faster," Stormye says. "With physical therapy, Ava was able to move her leg and use it right from the beginning. It was just such a surprise."
That approach speeded Ava's healing, and sure enough, she made the cheer team and was back on the field midway through football season that fall, just a few months after her injury.
"It was such a smooth experience, much easier than I ever imagined it could be," Stormye says. We're so lucky and thankful."