Just like April showers bring May flowers, rainstorms breed mosquito swarms — and with them, the threat of West Nile virus.
It may not be the first virus that comes to mind these days, but West Nile fever and COVID-19 have many symptoms in common. And like the coronavirus, West Nile can prove deadly.
"Both can present with flu-like symptoms, and you really can't distinguish between some of their symptoms," says Leigh Hunter, MD, FACP, an infectious disease specialist and director of the Methodist Internal Medicine Residency Program. "Last year I made sure to remind everyone to test for West Nile virus, in addition to COVID-19, in the patients coming in with a fever."
When COVID-19 patients develop pneumonia or when West Nile causes encephalitis or a polio-like syndrome, that's when it's easier to tell them apart, Dr. Hunter says. By then, the infection is severe.
In the case of West Nile, more severe cases could be brewing after a couple of quiet years for West Nile activity, and thanks in part to an especially wet spring.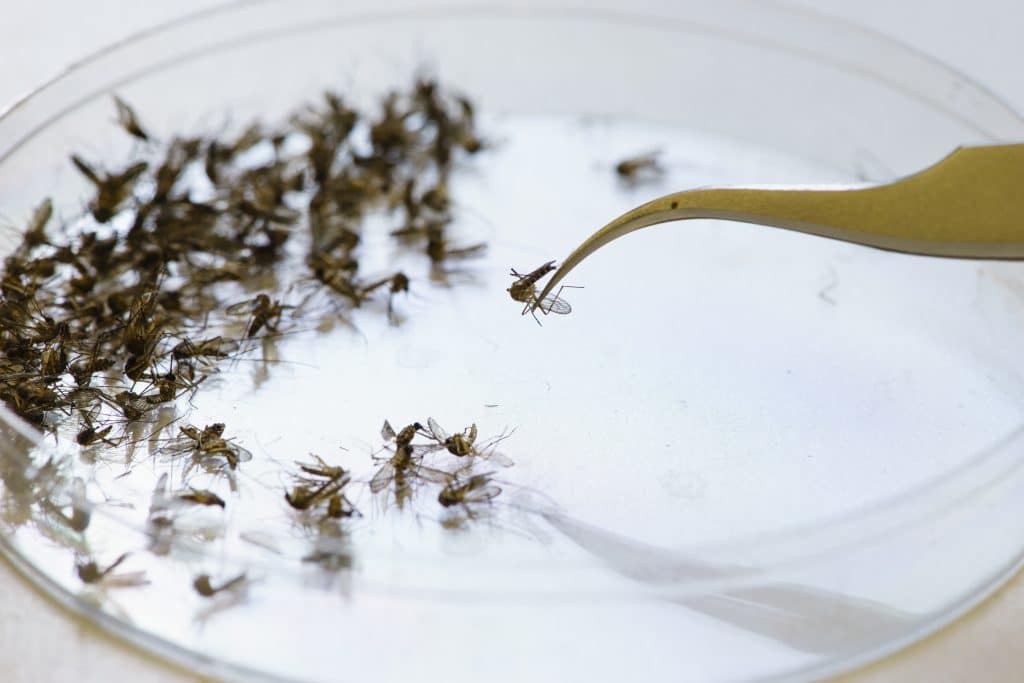 BOOM YEAR FOR BUGS?
Last year, 10 times as many mosquito traps in the area tested positive for West Nile than in 2019, and yet there were fewer than 20 human cases reported in Dallas County. A year earlier, there were no human cases reported.
This year several factors could contribute to a perfect swarm.
"Mild winters contribute to increased numbers of infected mosquitos," Dr. Hunter says. "Precipitation provides standing water, but interestingly, drought may also play a role in promoting West Nile cases. Mosquitos grow more rapidly in warmer temperatures, and viral replication increases with high temperatures."
In short, mosquitoes surge when dry, hot weather (think June and July in North Texas) follows especially wet periods. May is traditionally our wettest month in Dallas-Fort Worth, but May 2021 outdid itself, nearly doubling our average rainfall.
Already this spring, mosquito traps have tested positive in several cities across Dallas County, as well as in Collin and Tarrant counties.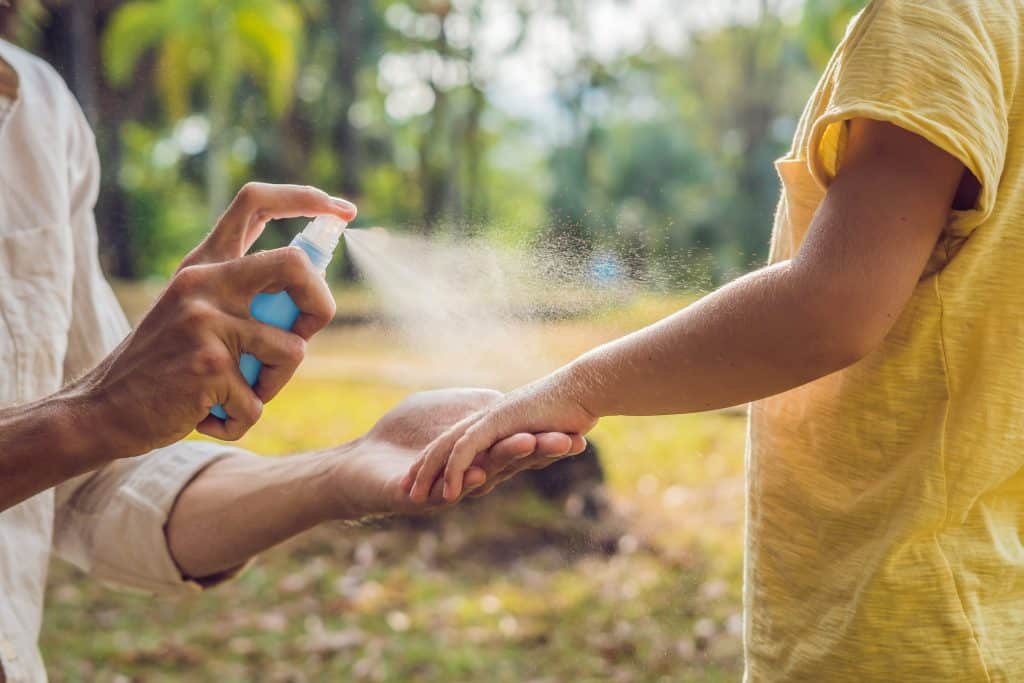 TIPS TO PROTECT YOURSELF
As you may have guessed, the precautions we've gotten used to over the past year won't do any good against mosquitoes. Bugs have no respect for personal space. Masks? Buzz off.
But as Americans emerge into the balmy outdoors to celebrate Father's Day and the Fourth of July, there are easy ways they can protect themselves. And even better news: You may already have some natural protection against West Nile.
Although a vaccine for West Nile virus has been available for horses since 2005, there is no currently available vaccine for humans. Dr. Hunter says multiple factors have impeded the progress of such a vaccine, most notably the difficulty of predicting outbreaks and having enough patients for clinical trials.
So prevention is your best bet. The CDC recommends taking these steps to prevent mosquito bites and West Nile virus:
Use insect repellent when you're outdoors. When possible, wear long-sleeved shirts and long pants.
Consider staying indoors at dawn, dusk, and in the early evening. These are peak hours for mosquito bites, especially those mosquitoes that carry the virus.
Limit the number of places for mosquitoes to lay their eggs by getting rid of standing water sources around your home.
If you're gathering outdoors, skip the citronella candles in favor of a simple household fan, preferably one that oscillates and generates a stiff breeze.
Mosquitoes are weak fliers, so a fan can help drive them away. What's more, the breeze will disperse carbon dioxide, the gas we all exhale that allows mosquitos to home in on us.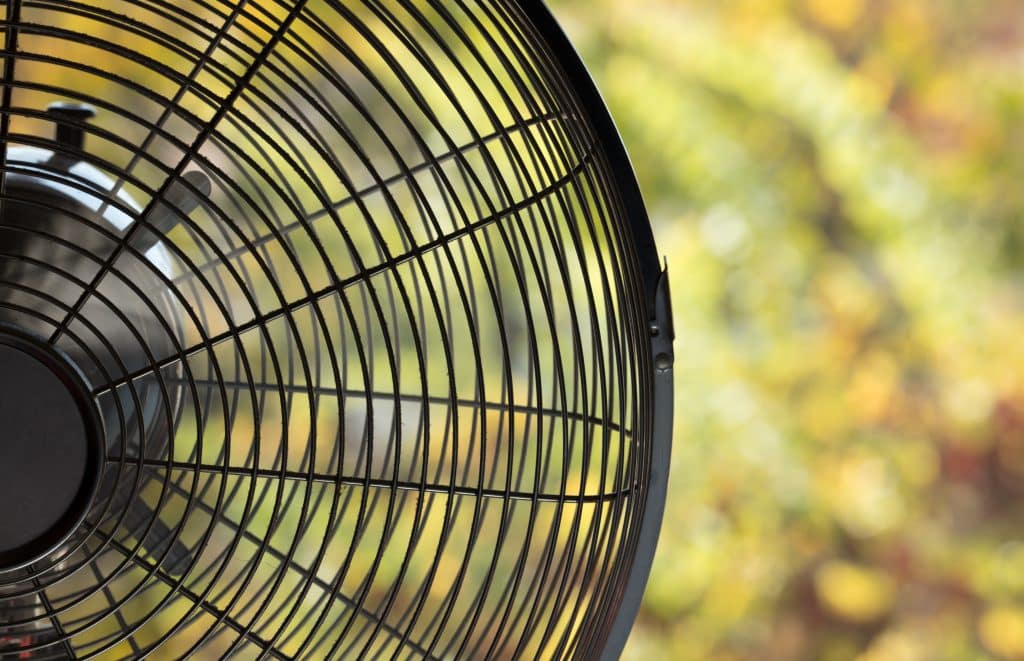 ANTIBODIES FOR WEST NILE
Only two strains of West Nile virus have been found to infect humans. They haven't changed since 2002 when the virus was first detected in Texas.
Less than 1% of people infected by the virus will suffer from neuroinvasive disease, the most serious West Nile infection. What's more, 80% of those who catch West Nile have no symptoms at all, while 20% have West Nile fever.
So if you've ever been bitten by an infected mosquito over the past 20 years, you could have had West Nile and developed antibodies against the virus. In other words, you could carry some natural immunity and not even know it.
"The thought is that if you were ever infected, you should have long-term protection," Dr. Hunter says, "although potentially immunity could wane over time."
That's reason enough to play it safe and protect yourself as the summer heat arrives and a bloodthirsty swat team descends on picnickers and partiers alike.