Millions of Texans have been vaccinated against COVID-19, and the state is ramping up to get more people protected every day.
So if you've already rolled up your sleeve and gotten your shots, you may be wondering, "Now what?"
First, it's important to remember you won't instantly become immune to COVID-19 after your first or even your second shot, says Ed Dominguez, MD, infectious disease specialist on the medical staff at Methodist Dallas Medical Center. To be considered fully vaccinated, two weeks must have passed since your last dose, or, in the case of the Johnson & Johnson vaccine, your single dose.
"It takes 14 days for your body to produce the antibodies needed for that kind of maximal immune response," he explains.
But once fully vaccinated, you'll benefit from a much lower risk of contracting COVID-19, as well as more freedom in your social life.
"Transmission is unlikely to happen between two vaccinated individuals, so they can be together in the same room without any need for social distancing or masks," Dr. Dominguez says.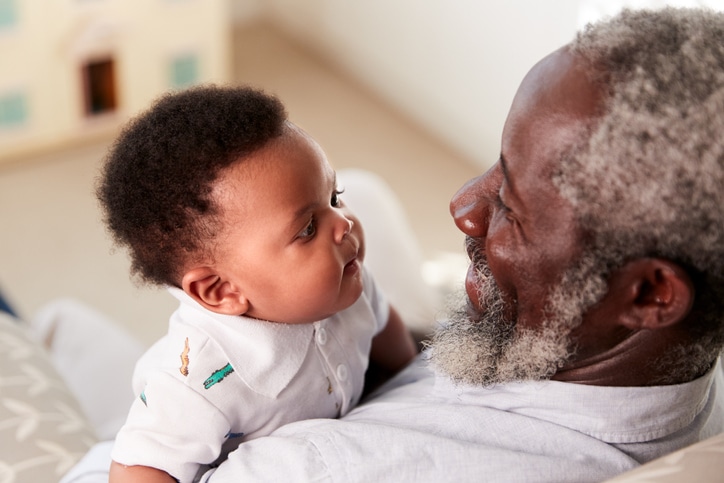 Some grandparents will be meeting their grandkids for the first time since the pandemic began.
VISITING FRIENDS AND FAMILY
Under the Centers for Disease Control and Prevention's new guidelines, people who are fully vaccinated are free to meet in small groups without the usual restrictions. And they don't have to self-quarantine or get tested after exposure to someone with COVID-19 unless they begin experiencing symptoms.
What's more, they're allowed to visit unvaccinated friends and family who are not at high risk for COVID-19. This is especially encouraging news for older adults missing their families.
"If you've been careful about you and your children's exposure to the community," Dr. Dominguez says, "then bringing grandparents who are fully vaccinated into the house is a reasonable thing to do."
The bigger concern is being in public or healthcare settings where you might be around people who are at greater risk of serious illness.
"If you're around strangers and don't know their vaccination status, you should still wear masks and keep your distance," Dr. Dominguez says. "Because you can't predict who will get sick."
No one is fully immune, even with the vaccine. All three authorized vaccines are highly effective against severe infections and hospitalizations, but positive COVID-19 tests among immunized people, while rare, can still occur, especially for those with compromised immune systems.
"It's very uncommon, but it can happen," Dr. Dominguez says. "So you have to continue to take precautions."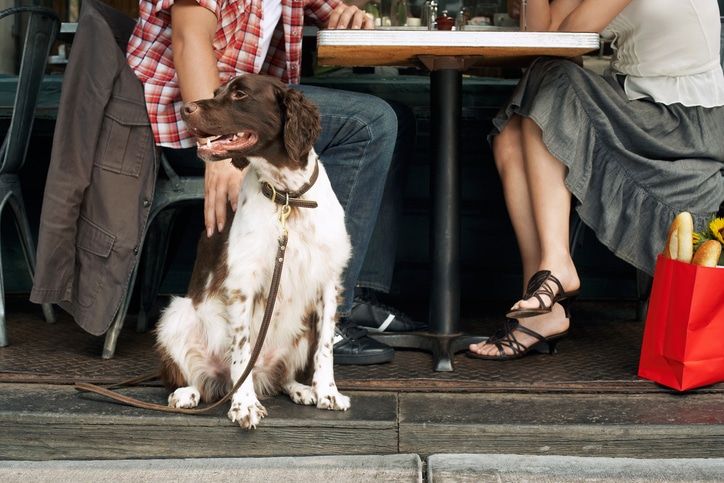 Outdoor dining remains your safest option for eating out, along with takeout, health officials say.
RESTAURANTS, GYMS, AND MORE
Social activities, such as eating at restaurants or going to the gym, pose a lower risk for fully vaccinated people, according to the CDC, but it's still important to take preventive measures because the risk of viral transmission tends to be higher in these settings.
Dr. Dominguez says he still recommends patio dining and takeout meals whenever possible. But if you are eating inside a restaurant, it's important to keep your distance from others, wash your hands, and wear a mask if you have to get up from the table.
It's the same idea for gyms and hair salons. Choose a place that sticks to sound infection prevention protocols:
sanitizes equipment after each use
limits the number of clients accepted at any one time
spreads out work stations
encourages mask wearing indoors
And while some experts believe it's safe to go to the movies — as long as the theater is limited to vaccinated people only — the CDC maintains its recommendation to avoid crowds and poorly ventilated spaces.
"If you're in a public place, you should still be following the usual guidelines," Dr. Dominguez says.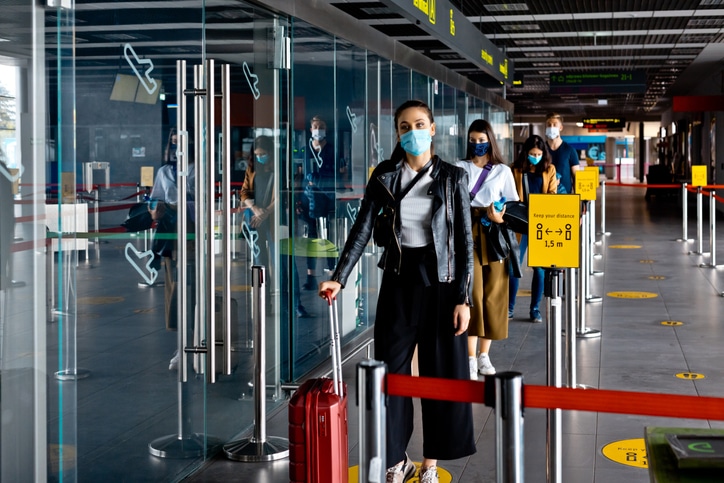 For those with travel plans, the airport may look much different from the last time they visited.
TRAVEL
After staying home for so long, many people will be excited to learn what the vaccine means for their travel plans. The CDC now says fully vaccinated individuals can travel domestically or internationally without the need for self-quarantine or testing unless their destination requires it.
That said, masks and social distancing are still a must because you will be in close contact with many strangers whose vaccination status is a mystery.
And before you book that plane ticket with your brand-new antibodies, bear in mind that different states and countries have their own sets of mandates and restrictions.
"We have to be respectful of our destinations," Dr. Dominguez says. "If you're crossing state boundaries, you have to recognize that things may be a little bit different when you arrive."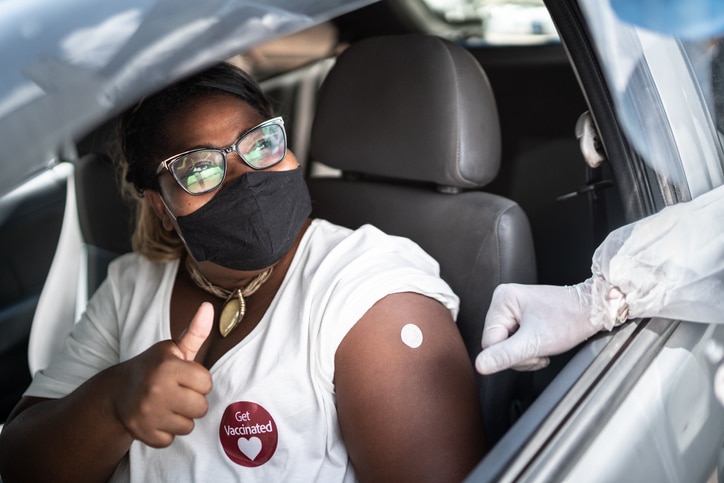 Vaccination is how we end the pandemic. It's "good for the community, your family, and yourself," Dr. Dominguez says. 
LOOKING AHEAD
Immunization against COVID-19 is key to returning to our pre-pandemic lives. The goal is to get enough people vaccinated so we can reach herd immunity and stamp out new variants of the coronavirus.
"The more people we vaccinate, the less likely new variants of the virus will arise," Dr. Dominguez says. "If we cut off its path of transmission, it's essentially cornered and can't spread or mutate."
Getting vaccinated not only helps people protect themselves, but it can also protect those around them, especially children who are not eligible for any of the approved vaccines.
"There's a public health argument to be made, that getting vaccinated is for the good of the community, your family, and yourself," Dr. Dominguez says.