Long before COVID-19, the respiratory syncytial virus was a threat for the youngest and oldest among us, but a new vaccine will help protect older adults from the cold-like infection better known as RSV — and a vaccine for children may not be far behind.
The Federal Drug Administration has approved a GlaxoSmithKline vaccine for people 60 and older (named Arexvy) and is considering another, made by Pfizer. Nine other RSV vaccines are also in development, four of them for infants, according to data from PATH, a nonprofit global health organization.
Most recently, would-be parents got a dose of good news when another RSV vaccine (Abrysvo from Pfizer) won the backing of FDA advisers, who recommended giving the injection to pregnant women, who can pass protection on to their newborns.
If approved by the federal agency, it would be the first vaccine to protect babies from RSV.
'THIS IS VERY PROMISING'
These drugs could potentially save thousands of lives, says Nebu Alexander, MD, infectious disease specialist on the medical staff at Methodist Charlton Medical Center.
"RSV is especially hard on older people who are immunocompromised or have a chronic medical condition," he says. "Now, we're making a lot of gains in vaccine development, so this is very promising."
While an RSV infection can cause a bad cold for most healthy adults, babies and seniors are at greater risk of complications, including pneumonia or other serious lung infections. Between 60,000 to 160,000 older adults in the U.S. are hospitalized with RSV each year, and about 6,000 to 10,000 die from the infection, according to the Centers for Disease Control and Prevention.
The CDC says RSV-associated deaths among children are far less common, estimated at 100 to 500 a year in the U.S., but thousands of children are hospitalized with an RSV infection each year.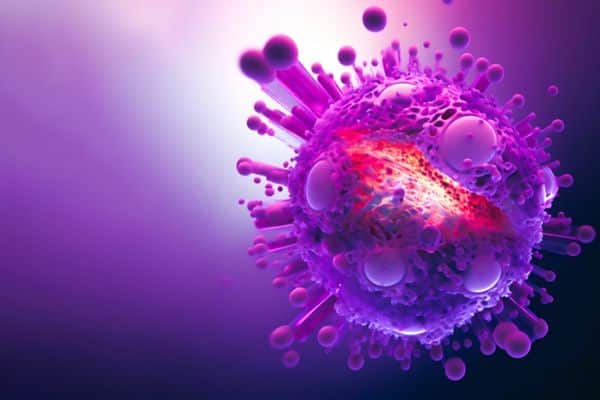 HOW IT WORKS
The RSV vaccines, both one-time injections, target what's called the F protein on the surface of RSV, says Leigh Hunter, MD, FACP, program director of the internal medicine residency program at Methodist Health System.
"When the F protein infects and fuses with a cell, it rearranges its structure," Dr. Hunter explains. "Investigators figured out a way to keep it in its 'pre-fusion state,' which stimulates your body to produce a more powerful antibody response and, thus, provide more protection against infection."
Data released by the FDA showed that Pfizer's experimental vaccine is more than 60% effective in protecting against acute respiratory infection and lower respiratory tract illness in adults 60 and older. GSK's vaccine was reportedly almost 83% effective against lower respiratory tract disease in the same age group.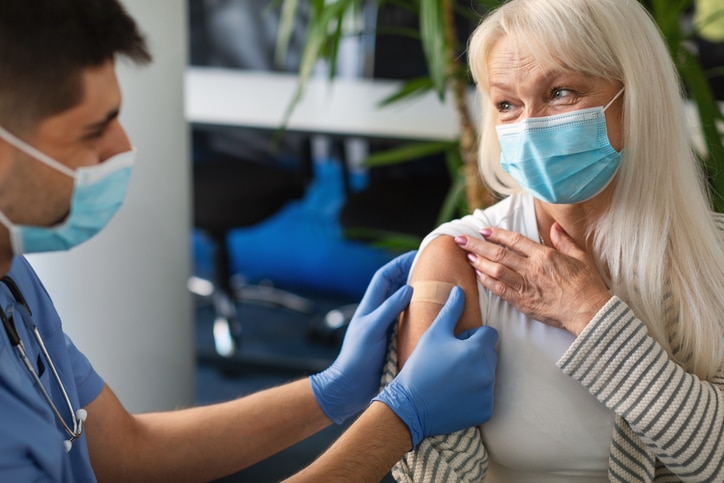 RISK VS. BENEFIT
Although an advisory panel recommended both vaccines for FDA approval, health experts did identify a couple of potential risks. Two people developed some form of the rare autoimmune disorder Guillain-Barré syndrome, and two others experienced a neurological disorder called acute disseminated encephalomyelitis (ADEM).
"Guillain-Barré syndrome is a rare condition in which the immune system damages the nerves, resulting in muscle weakness and occasionally paralysis," Dr. Hunter says. "ADEM is also an autoimmune condition that causes inflammation in the brain and spinal cord and damages the brain's myelin sheath, which is the white coating of nerve fibers. But in these cases, it's not clear that the vaccine was what caused ADEM."
Treatment for both disorders usually involves steroids and other interventions to dampen the immune responses, and it generally takes months for people to recover.
It's important to note, Dr. Hunter adds, Guillain-Barré syndrome is not a risk exclusive to vaccines. People are more likely to experience symptoms if they have a bacterial or viral infection like Zika, COVID-19, influenza, HIV, or hepatitis.
In the case of the vaccine for pregnant women, some officials expressed concern for preterm births. But scientists say those incidents were not statistically significant compared with those not given the vaccine.
Ultimately, the decision to take the vaccine — if approved by the FDA — would come down to the individual, Dr. Alexander says.
"It's like with the COVID-19 vaccine. We're deciding if the benefits of taking the vaccine outweigh the risk," he says. "We're trying to prevent death from RSV."