Roger Holcomb was clinically dead for 20 minutes last summer after suffering a "widow maker" heart attack, and his chances for a full recovery seemed slim.
Technically known as an ST-segment elevation myocardial infarction (STEMI), the widow maker is the deadliest type of heart attack because it involves the complete blockage of the primary coronary artery.
But thanks to the courageous actions and quick thinking of his family and medical team at Methodist Richardson Medical Center, Roger counts himself as one of the lucky ones.
"I should be dead," the 51-year-old Wylie resident says. "I was a heavy smoker and I had high blood pressure and high triglyceride levels. But I thought that because I wasn't overweight, I was fine."
All that changed after that nearly fatal night, Roger says.
"I gave up smoking, follow a heart-healthy diet, and take care of my body," he says. "I'll continue working every day to honor this second chance."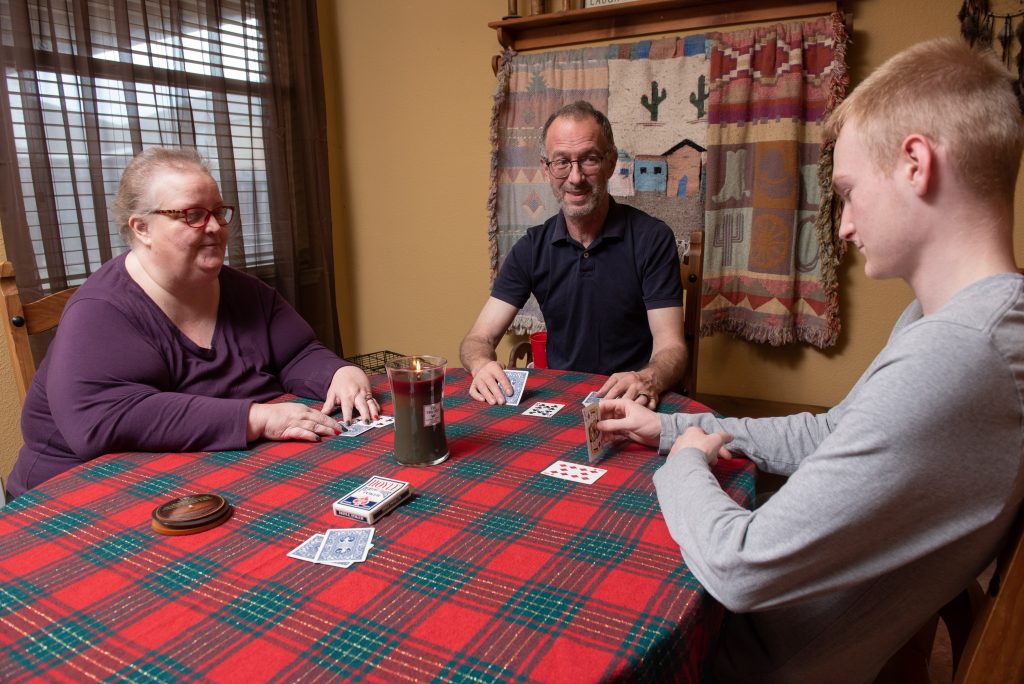 Roger says he might not be here if not for the quick thinking of his wife, Shelly, and his son, Morgan.
10% SURVIVAL RATE
Just after midnight on July 5, 2021, Roger's teenage son, Morgan, was playing video games in his room when he heard a loud crash.
"I got up to see what the sound was and found my dad lying across an ottoman completely unresponsive," Morgan says. Panicked, he woke his mother, Shelly, who has a background in emergency services.
She immediately recognized Roger was in cardiac arrest and began administering CPR while Morgan dialed 911. First responders tried restoring Roger's heart rhythm using a defibrillator before racing him to Methodist Richardson.
By the time they arrived at the emergency department, Roger was experiencing ventricular fibrillation, the most serious type of cardiac rhythm disturbance that results in a rapid, inadequate heartbeat.
But emergencies like this are exactly what Methodist Richardson's team of heart specialists are prepared for.
Mohamad Kabach, MD, interventional cardiologist on the hospital's medical staff, and the rest of his team were alerted before Roger even arrived at the hospital, allowing them the precious time they needed to prepare.
Testing revealed that the arteries in Roger's heart were 80% to 100% blocked, Dr. Kabach says.
"Basically, he was having the mother of all widow maker heart attacks, which carry a survival rate of less than 10%," Dr. Kabach says.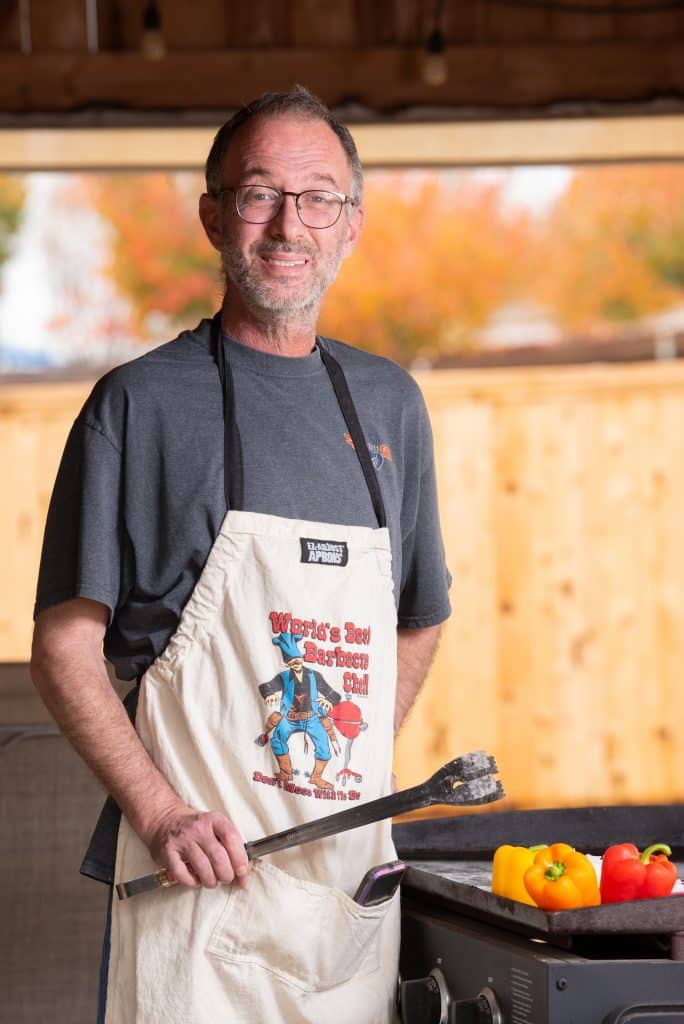 Roger is back to doing what he loves after a widow maker heart attack.
BEATING THE ODDS
Roger was taken to a surgical suite where Dr. Kabach performed a balloon angioplasty. It's a minimally invasive procedure that requires using a catheter and a tiny, inflatable balloon to clear the blockage.
"I was able to restore blood flow to his left main artery first and then worked my way through the other blockages, all while managing the multi-organ failure he was experiencing due to lack of blood flow," Dr. Kabach says.
The surgical team placed five stents, tiny mesh tubes used to keep an artery open, to prevent other blockages from forming. But Roger wasn't out of the woods yet. He had to stay in a medically induced coma to allow his brain and other organs to recover.
Six days passed before doctors slowly brought him back to consciousness. Now the question was whether he had sustained any lasting neurological damage.
"I don't remember much of what happened to me," Roger says of this time. "I'm told that when I woke up I didn't recognize my wife or son. That was very scary for all of us."
But in time, Roger's memories came back. Ten days after regaining consciousness, he was discharged to a rehabilitation facility and ready to get his life back.
Dr. Kabach says Roger's second chance at a healthy life — after being clinically dead for almost 20 minutes — is the type of miracle you hear about, but so rarely see in his line of work.
Roger says it's all thanks to the efforts of his family, Dr. Kabach, and the rest of the team at Methodist Richardson.
"So many things went right that night for me to be alive," Roger says. "My life is forever changed."