Soul food is a staple cuisine in the South that helps connect Black communities with their African roots.
Rich in spice and flavor and steeped in history, these meals traditionally come with a lot of saturated fats and bad carbs. But when your health is the top priority, traditions are meant to be broken.
"To make your down-home cooking healthier, it's all about making small tweaks to your favorite comfort foods," says Abby Read, MS, RDN, LD, a wellness coach and program coordinator at Methodist Dallas and Methodist Charlton Medical Centers. "You still get to enjoy the savory flavors in the meals that you love, but with less fat and refined carbs," she says.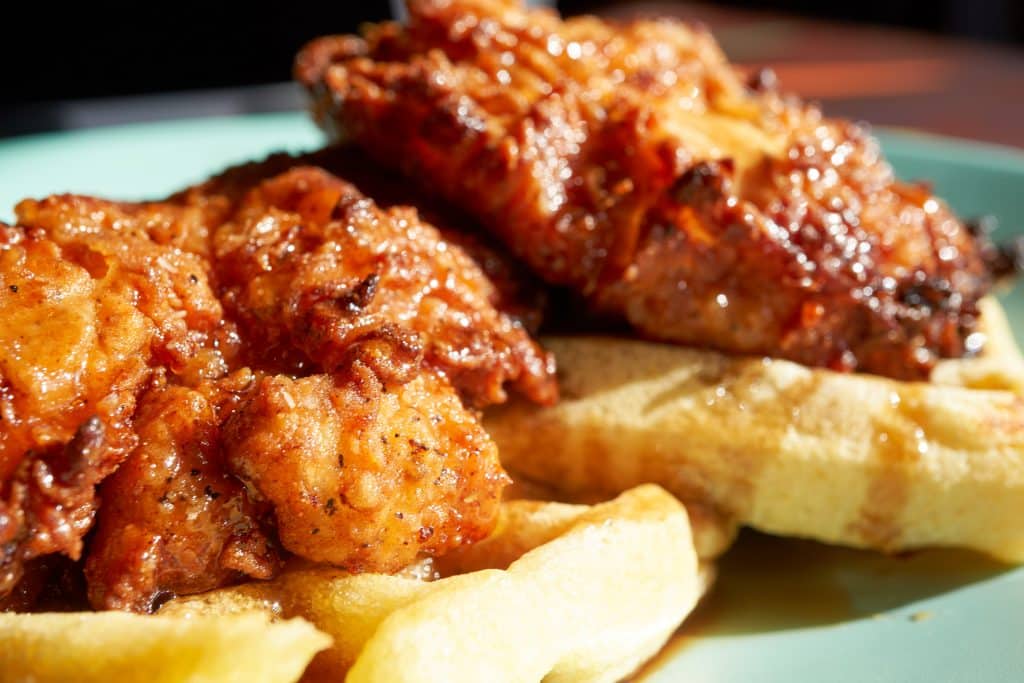 CHICKEN AND WAFFLES
Soul food and fried chicken go hand in hand, and waffles make for a prime pairing. The combination makes a sweet and salty fusion that satisfies.
But depending on your cooking methods and ingredients, a meal of chicken and waffles can pack 1,000 calories or more.
First, let's tackle the waffles. There's a multitude of healthier alternatives to the "just add water" mixes you buy at the store. Look for an option high in fiber and protein and low in sugar.
Or if you're going the DIY route, try this recipe for banana oat waffles from Simply Delicious.
Also, consider creating a healthier batter for your chicken to reduce the calories and carbs in this entrée.
"The next time you make fried chicken, opt out of using traditional batter and use an almond flour crust instead," Read says. "Also, try to avoid frying your chicken, and bake it instead. If you add the right seasoning, your chicken will be just as tasty."
Follow All Nutritious' recipe to make the perfect almond flour-based batter for your fried chicken.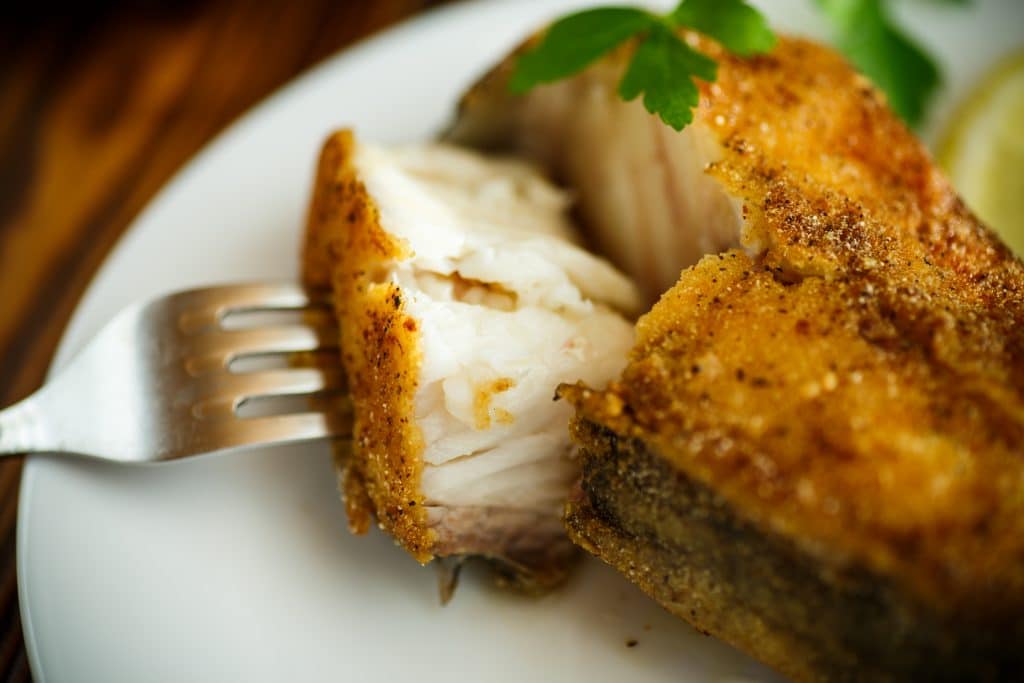 CATFISH
Fried catfish is a classic dish in the South. Packed with protein and omega-3 fatty acids, the fish itself doesn't have a high number of calories. Again, it's the batter and oil that are the problem.
Keep your calories low with this dish by using almond flour as your batter's base and frying your fish in the air fryer to eliminate the oil.
Stay Snatched gives an easy recipe to follow to make the perfect low-carb air fryer catfish.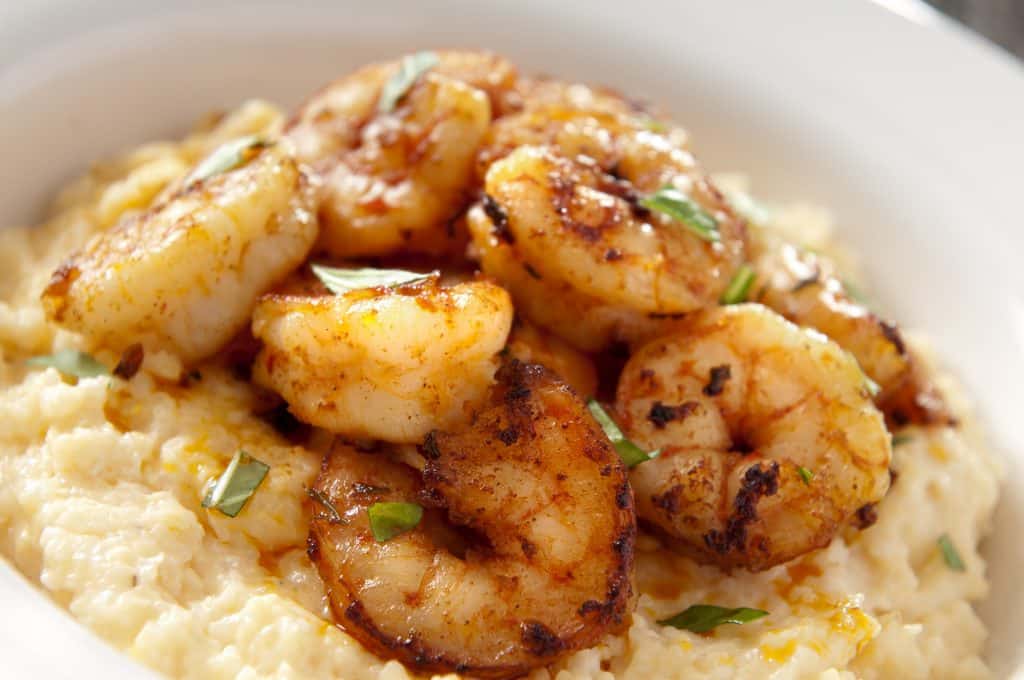 SHRIMP AND GRITS
This trendy brunch favorite serves up a buttery and cheesy mix that's rich in iron. But anyone watching their carbohydrates should steer clear of the grits, a cornmeal porridge that contains around 180 calories and 40 grams of carbs per serving.
Cut those numbers in half by substituting ground cauliflower for the traditional grits.
"Once you grind the cauliflower down into a rice-like size, you'll notice that its texture is very similar to the grits you're replacing, and it provides more fiber than grits."
Follow Grandbaby Cakes' recipe, and you won't want to go back to cornmeal grits.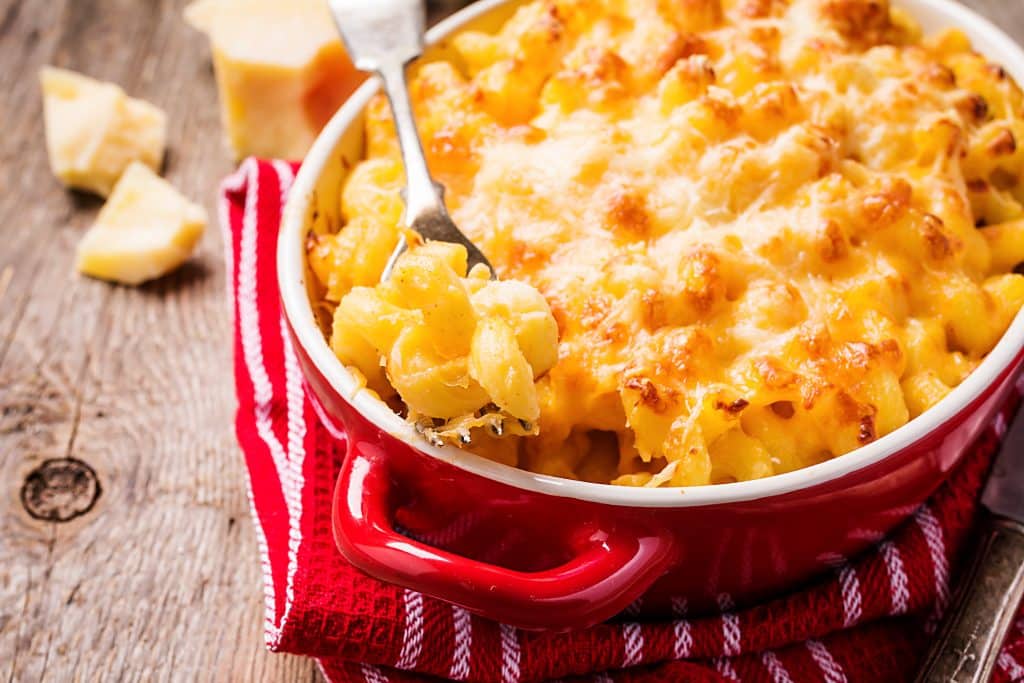 MAC AND CHEESE
A great way to make this gooey side dish more nutritious is to switch out traditional noodles for something high in protein and fiber.
"Banza pasta is a noodle that is made from chickpeas, which is rich in protein. It's not considered low carb, but the amount of fiber it provides makes it valuable compared to a regular noodle."
Mind Over Munch offers a recipe that uses Banza-brand shells, but any chickpea-based pasta will do.
Another way to add nutrition to your pasta meal is to substitute a vegetable noodle, like spiral zucchini, which boosts your digestive system and helps reduce blood sugar levels.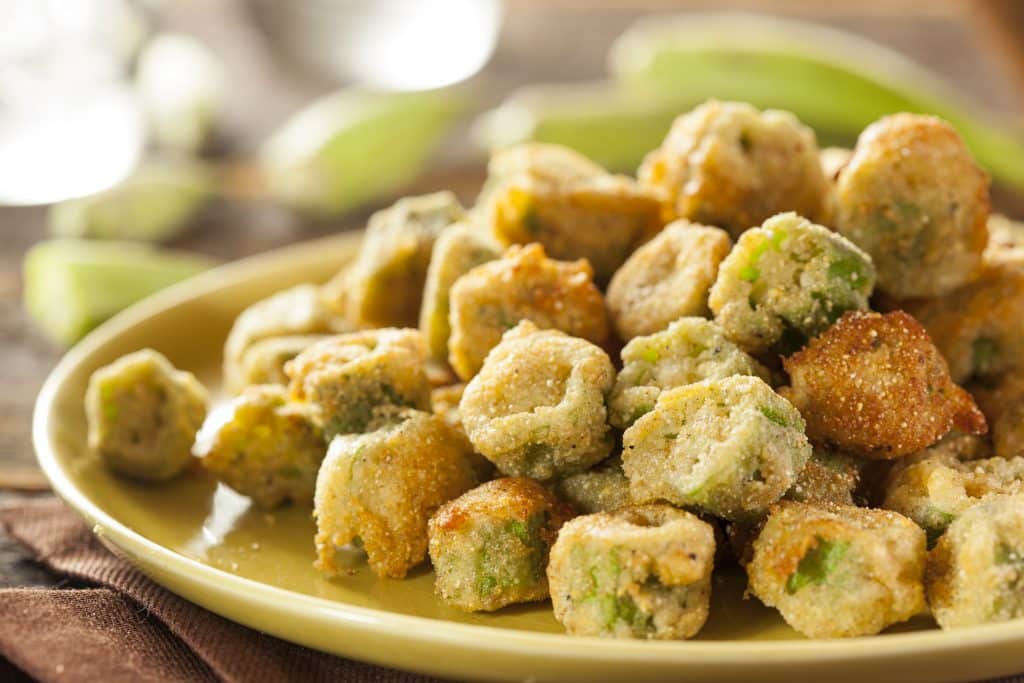 OKRA
Soul food recipes can make even the most mundane of vegetables into a flavorful dish.
Coat this high-fiber veggie with a zesty parmesan breading, and it's transformed into a side dish that sets itself apart and encourages regularity.
"Let's be honest, okra is slimy, but it contains necessary antioxidants and folate, which is a vitamin that's needed during pregnancy."
Follow Southern Living's recipe using an air fryer the next time you want to add a side of okra to your meal.