Sisters often share similar life experiences, but Joyce Chapman Rousseau and Rhonda Shirley's bond is unique: both had open-heart surgery days apart in the same hospital.
Joyce, the older of the two by eight years, knew she had to have open heart surgery at Methodist Charlton Medical Center in May for her advanced coronary artery disease. What the 67-year-old Lancaster resident did not realize was her sister would be right there with her in the hospital.
"Rhonda called me after my surgery and she told me, 'I'm your next-door neighbor," says Joyce, remembering how she received the news that her little sister was waiting for her own operation just down the hall.
FAMILY HISTORY
Before joining Joyce at Methodist Charlton, Rhonda had suffered a series of heart attacks and was recuperating at Methodist Rehabilitation Hospital for a few weeks. Doctors tried fixing the blockages in her artery with medications and a less invasive procedure.
But her heart problems had become so severe that she couldn't breathe, and doctors told her she would also need open heart surgery. She arrived at the hospital only days after Joyce.
"I was having heart attacks and didn't really know it.
The reason I found out was all of a sudden I couldn't breathe."
— Rhonda Shirley
The sisters, who share a family history of heart disease, underwent the same procedure and were cared for by the same physicians on the medical staff at Methodist Charlton: interventional cardiologist William Posligua, MD, and cardiothoracic surgeon Mini Sivadasan, MD.
Joyce and Rhonda credit them and the rest of the cardiac team with saving their lives.
"If it hadn't been for them, we'd be dead," Rhonda says.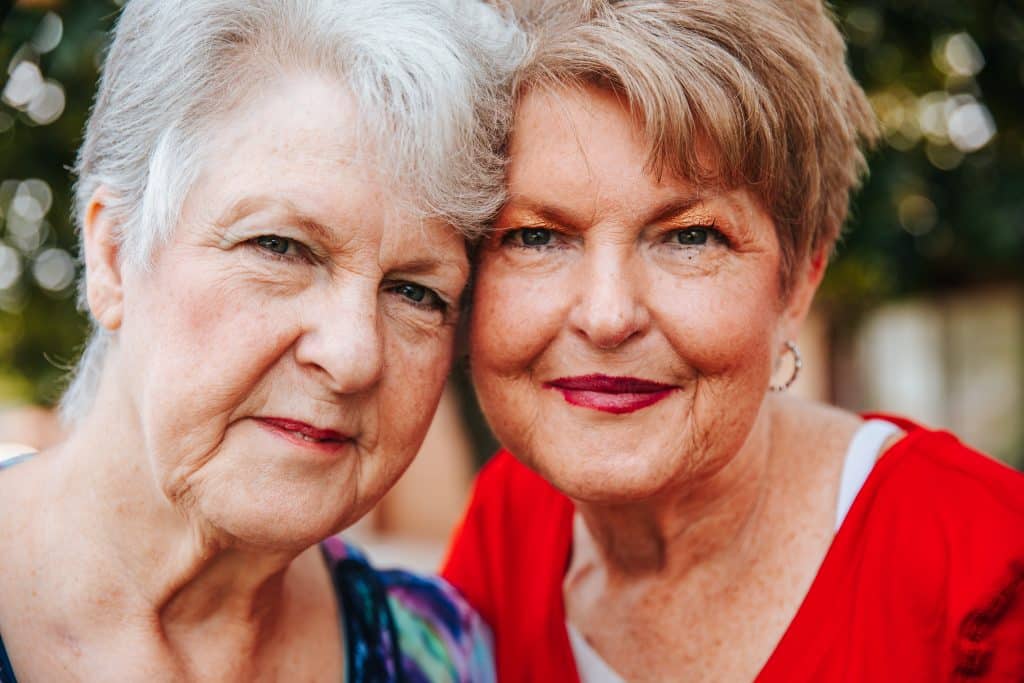 Joyce (left) was recovering from heart surgery when she learned her sister Rhonda was awaiting surgery just down the hall.
FACING SURGERY TOGETHER
Dr. Posligua has taken care of Joyce since 2018. She was already struggling with coronary artery disease, and another doctor had placed stents, or small mesh tubes, to keep her arteries open. But a couple of years later, Joyce's chest pain and shortness of breath persisted.
After performing a routine angiogram in May, Dr. Posligua told Joyce she would need a coronary artery bypass graft, a type of heart surgery that redirects blood flow around blockages, to alleviate her symptoms.
"Two days later, her sister Rhonda showed up with recurring chest pain," Dr. Posligua says. "They were both having symptoms more or less at the same time."
By the time Rhonda was getting ready for her surgery, Dr. Sivadasan had already performed Joyce's. Joyce was shocked to learn that her younger sister would undergo the same procedure.
"The nurses walked me over there to her. We were hollering at each other, and I told her, 'I love you.'"
— Joyce Chapman Rousseau
It was clear to everyone in the unit how close the two sisters were — a lifelong relationship that's lasted since childhood.
"My older sister and I took care of our three younger siblings," Joyce says. "Rhonda was probably the cutest little baby, and she had blond curly hair."
That loyalty and devotion to each other hasn't gone away.
"They have a great bond, and they're always watching each other's back," Dr. Posligua adds.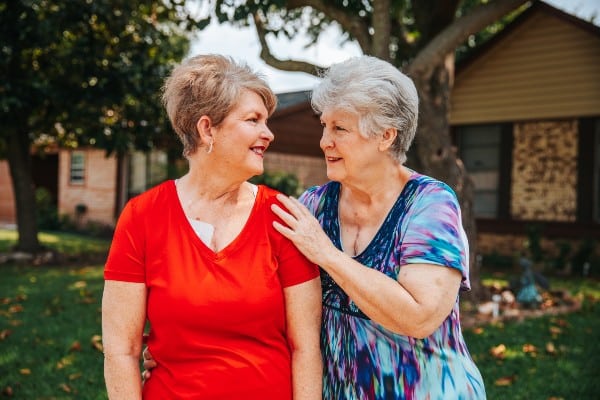 Close since childhood, Rhonda and Joyce now share a unique bond after undergoing open heart surgery.
A MESSAGE TO OTHERS
Both surgeries were successful, and Joyce and Rhonda each stayed in the hospital for a couple of weeks before returning to their homes.
"It was rewarding to see them leave," Dr. Posligua says. "We didn't delay treatment. We were aggressive, and we have a whole team of people here who can take care of these patients."
Rhonda says the whole experience has taught them an important lesson about prioritizing their health. She urges anyone with a family history of heart disease to talk to a doctor, especially women who may experience symptoms different from men.
The sisters say they're thankful for the attentive care and expertise of the medical staff at Methodist Charlton.
"They helped me through a lot of stuff. One nurse let me use his phone to video call my family," Joyce says. "They really saved our lives."
Heart patient goes from panic to 'tears of joy.'