Going back to work shortly after brain surgery is no easy feat, but Jack Crain was determined a day after his discharge from Methodist Mansfield Medical Center.
"I just woke up and felt okay," recalls the 61-year-old from Kennedale, who had surgery to repair a subdural hematoma after a fall. "It was an immediate relief."
His wife, Diane, agrees: "It was like night and day."
His doctor, Stephen Katzen, MD, neurosurgeon on the medical staff at Methodist Mansfield, says he usually suggests two weeks' recovery time from a surgery like his, but Jack returned to work as a certified public account the very next week.
"He's a very intelligent, high-functioning individual, and he felt like he was doing fine," Dr. Katzen says. "Everyone heals differently, and he really has done exceptionally well from the surgery."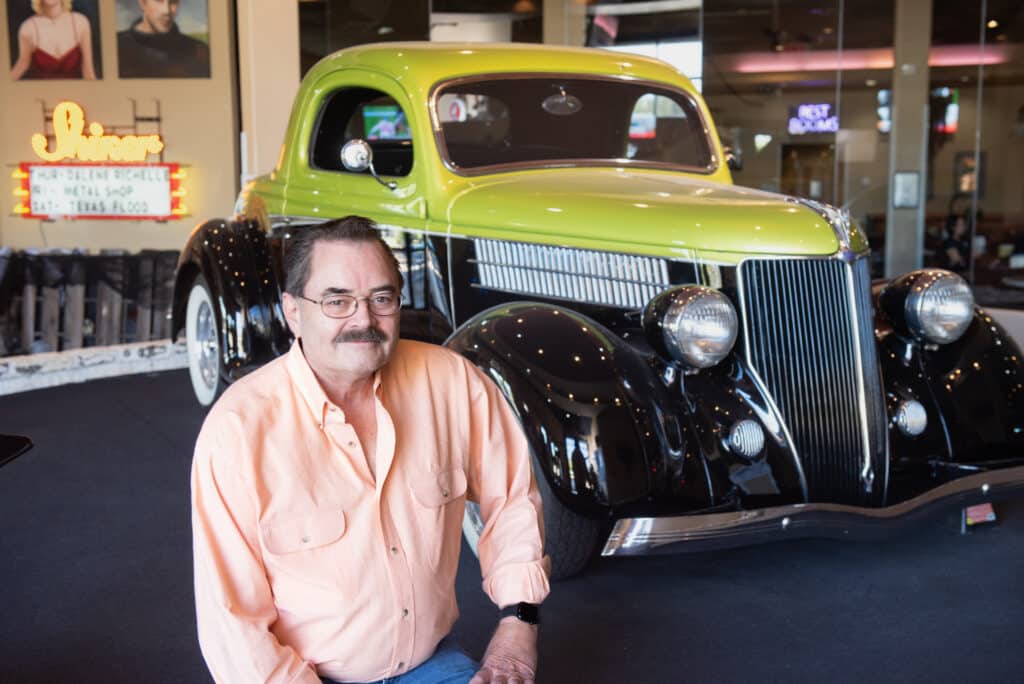 Jack quickly returned to work for the company that owns Fat Daddy's Sports Bar in Mansfield.
BLOW TO THE HEAD
Like most people, Jack didn't want to believe he needed medical care after he fell and hit his head. While suffering from a bout of bronchitis, he fainted during a coughing fit and hit his head on the dresser in the bedroom.
The blow gave him an intense headache, but the pain went away after seven days, so he figured he was okay. A week after that, however, his right hand grew numb and he was having trouble typing.
Jack knew something was wrong, and so did Diane. She had been urging him to see a doctor and insisted he seek medical help once the cognitive problems began.
"He's a very smart man, and he answers things quickly normally, and he was not doing that," she recalls. "He was hesitating too much. Then he had slurred speech and wasn't remembering stuff."
They visited their primary care provider the next morning, and he quickly told Jack to go to the hospital.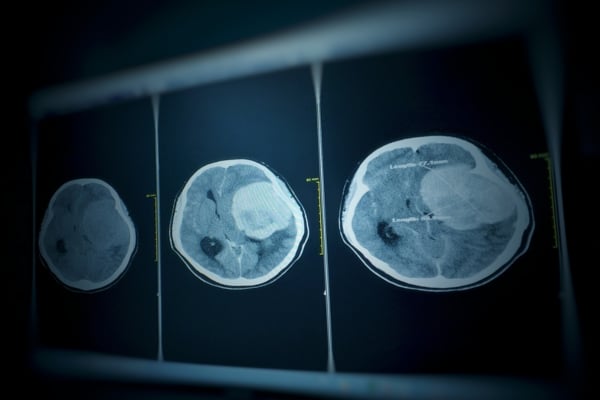 A CT scan like this showed that Jack had a large subdural hematoma just beneath his skull.
STROKE-LIKE SYMPTOMS
The Crains drove straight to the emergency department at Methodist Mansfield, where Jack was examined and given cognitive and strength tests, plus a CT scan.
"They scheduled surgery for the very next day," Jack says.
Jack was diagnosed with a chronic subdural hematoma, a bleed between his skull and his brain.
"A bleed like that actually gets blood supply from the coverings of the brain, and it slowly gets larger and larger and becomes more and more symptomatic," Dr. Katzen says. "People sometimes don't even remember hitting their head, and then they come in with stroke-like symptoms."
The mass of blood was under Jack's skull, spanning six inches long and three inches wide. It was so thick that it was depressing the left side of his brain, which controls speech, comprehension, math, and writing.
A subdural hematoma can be fatal if it's not removed, which is what Dr. Katzen skillfully did. The delicate surgery required removing part of Jack's skull, cutting through the membranes underneath, and suctioning out the hematoma.
"A lot of times the brain can remain depressed, and it takes time to re-expand," Dr. Katzen says. "But in his case, when we removed the hematoma, the brain bounced right back to where it should have been."
Using plates and screws, Dr. Katzen reattached the piece of skull that he had removed to access the brain bleed.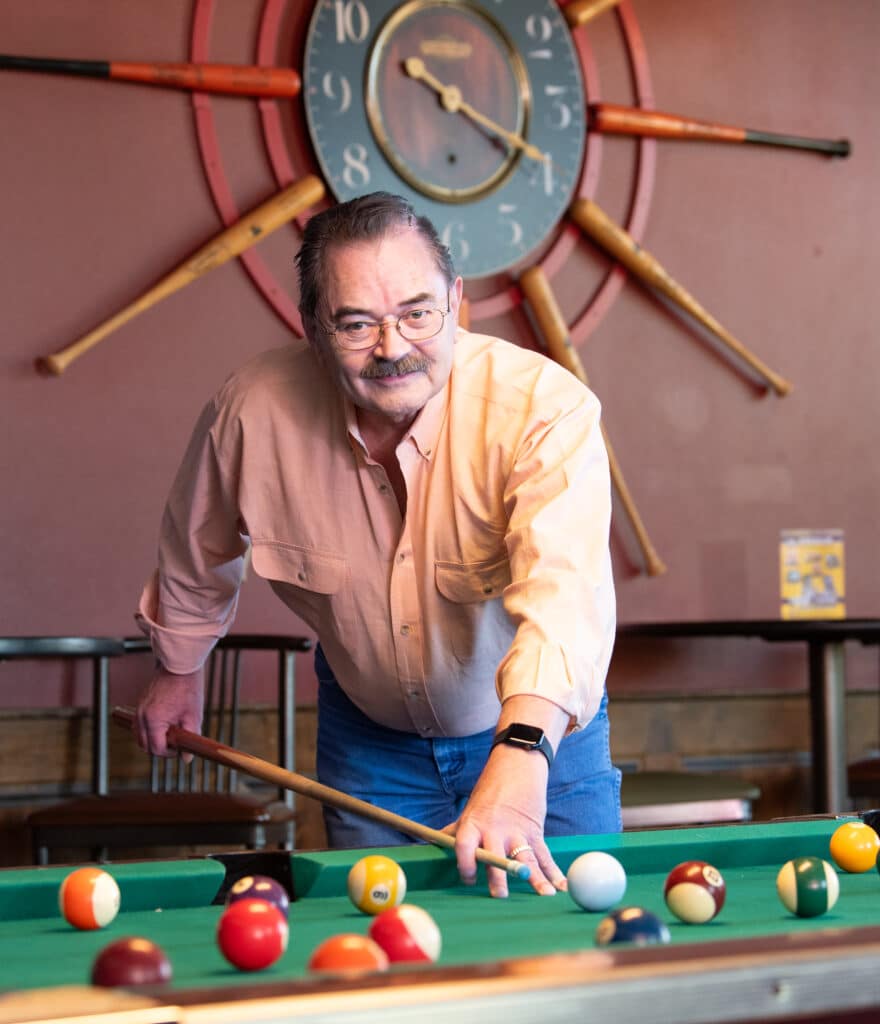 Days after brain surgery, Jack worked a full day remotely, and the following week he was back in the office.
REMARKABLE RECOVERY
Diane says she was grateful for the clear communication that Dr. Katzen and his team provided throughout the process.
"I was a wreck, and they made me feel comfortable," she says. "Dr. Katzen explained everything in a language that I could understand. I'm not stupid, but brain surgery is not something that is happening every day."
Dr. Katzen credits Diane for urging Jack to get the help he needed — and just in time to ensure his full recovery.
"If you start developing any stroke-like symptoms," he advises, "go to an emergency room and get it diagnosed."
Jack's recovery has been nothing short of remarkable, his wife says. The surgery was on a Friday, and Jack went home Tuesday morning.
"The next morning he worked at home from 7:30 to 5:30 without a break except for lunch," Diane marvels.
By Thursday, she was driving Jack to the office to work half days, and he resumed full-time duty in the office the following Monday.
"It was totally amazing," Diane says.