Pastor Leonard Johnson was preparing for Bible study in January when a blood clot in his lung, also known as a pulmonary embolism, took his breath away.
Paramedics rushed him to Methodist Charlton Medical Center where doctors used a catheter to remove the massive clot.
Because it was a minimally invasive procedure, with no sedation, the pastor at Progressive Baptist Church in South Dallas remembers it all, down to the names of the nurses who treated him.
"Every nurse, every tech, everybody that cared for me treated me like I was the only patient in the hospital," Leonard says. "They had names like Angel, Mary, Princess, and Love. They were heaven-sent."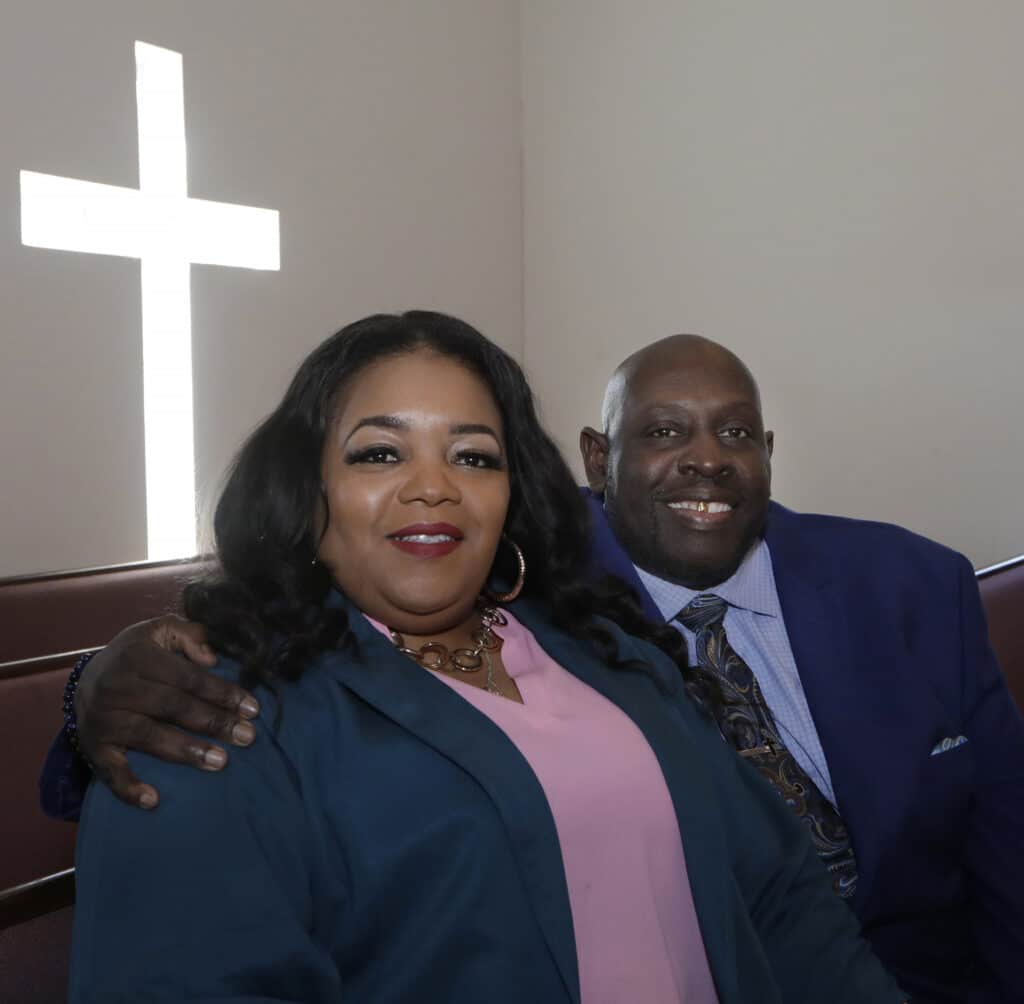 Pastor Leonard Johnson and his wife, Tammy
STRUGGLING TO BREATHE
Leonard was at home in Cedar Hill when he suffered a pulmonary embolism. Unable to catch his breath, he called 911 and an ambulance got there quickly.
Minutes later, paramedics called Leonard's wife, Tammy, who was with her son and picking up her daughter from school across town. She answered on the car's speakerphone, so her children got the news when she did.
"It was very apparent that my husband was struggling for his next breath," Tammy says. "I could see the fear in my daughter's face. I knew she was thinking: What's going on with my dad?"
In the ambulance, Leonard needed supplemental oxygen but put on a brave face for his family, talking and laughing with them.
"I wanted to let my family know that I was good," he says.
But Tammy had a different perspective: "We began to pray and ask God to cover Leonard and send him the medical professionals that would help him," she says.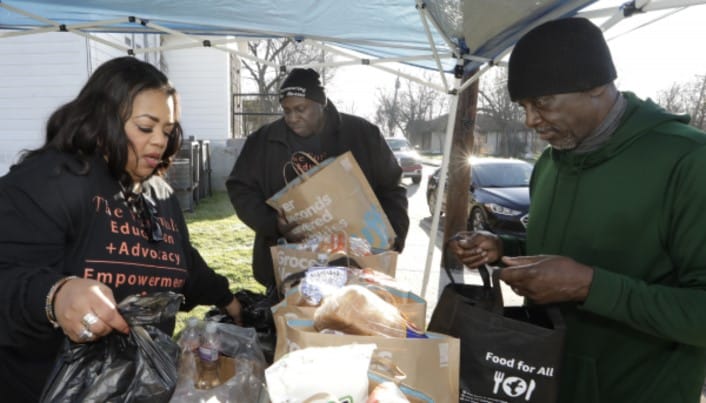 Tammy and Leonard hold a food drive for the nonprofit Empowering the Masses.
HIGH-FIVES ALL AROUND
When Leonard got to the Emergency Department at Methodist Charlton, a CT scan quickly revealed the gravity of the situation. A blood clot in his leg, caused by a minor fall a few days earlier, had traveled to his lungs.
"They found the biggest blood clot they had ever seen covering my entire left lung," Leonard says. "That's the reason I was having trouble breathing."
By then, Leonard couldn't complete a sentence without struggling to breathe, says Deepak Asti, MD, an interventional cardiologist and endovascular specialist on the medical staff at Methodist Charlton.
"He was in severe distress," says Dr. Asti, who explained the options for the Johnson family before they ultimately agreed on a percutaneous thrombectomy. "The emergency department recognized the problem and did an excellent job, so we were able to do the procedure right away."
The next thing Leonard knew, he was in the operating room, wide awake for a procedure that would take less than an hour. Dr. Asti threaded a catheter from the groin, through the heart, and into Leonard's lungs.
This minimally invasive procedure allows a doctor to remove blood clots without having to sedate patients, who may already be oxygen deprived.
"I was interacting with them, even joking with them the whole time. That's how secure I felt," Leonard says. "When they got out that big clot, they gave each other a high-five. I got a high-five too."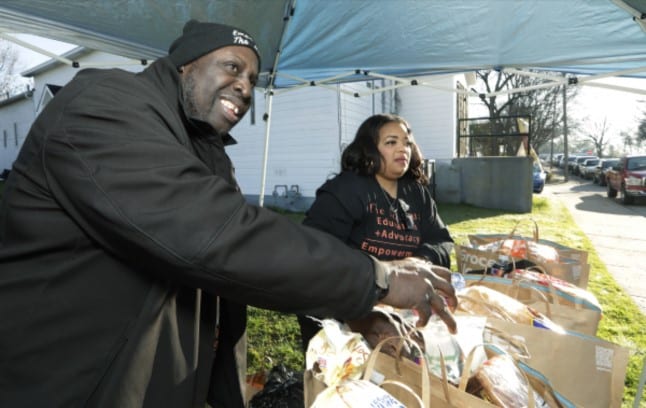 The couple has created long-lasting friendships at Methodist Charlton.
'BEYOND GRATEFUL'
Even before her family's ordeal, Tammy was familiar with Methodist Charlton because her nonprofit, Empowering the Masses, partners with the Methodist Community Collaborative.
She works with employees at all levels, up to Methodist Charlton President Fran Laukaitis, RN, BSN, MHA, FACHE, who checked in on the Johnsons at the hospital.
"I was beyond grateful when I saw Fran in the ER checking to make sure we were okay," Tammy says. "When we began the partnership with Methodist to serve our community, I had no idea we would create long-lasting friendships."
Leonard's close call only strengthened those friendships and affirmed the family's faith.
"God answered our prayers and sent many amazing individuals to care for my husband," Tammy says. "We thank them and the entire team for their exceptional service. Leonard has more work to do, and thanks to Methodist, he can do it."