Life has slowed down considerably for Lehman Myatt ever since the 85-year-old pastor retired from a 50-year career in California and moved to Midlothian. But when Lehman's heart rate slowed down too much last winter, he found the help and the pacemaker he needed to get it back up to speed at Methodist Midlothian Medical Center.
The pastor's pacemaker was the first to be implanted at the hospital's new cardiac catheterization lab, which treated its first patient last summer. Now Lehman is ready for several more years of retirement, 15 to be precise.
"After they put in the pacemaker, I asked the doctor if it came with a warranty. All I need is 15 more years to reach my goal of 100."
—Lehman Myatt
HEART RATE BOTTOMS OUT
It was January when Lehman began feeling so fatigued that he couldn't catch his breath. While he attributed it to age, his wife, Lois, persuaded him to let her drive him to the hospital.
"I was shocked when they checked his heart rate, and it was in the low 40s," Lois says. "So he was ready for help, for sure."
Lehman was suffering from a condition known as bradycardia, where the heart's rhythm drops below 60 beats per minute. For a healthy adult, a heart beats between 60 to 100 bpm at rest.
"The top parts of the heart — the atria — set the pace for the bottom part of the heart, the ventricles," says Brent Treichler, MD, emergency medicine physician on the medical staff at Methodist Midlothian.
It was fortunate that Lehman and his wife sought help when they did — and that help was close at hand, just a few miles from home at Methodist Midlothian.
"It's fantastic that we're able to take care of patients close to home," Dr. Treichler says. "We don't have to send them to Dallas or Mansfield. They can be taken care of in the community."
WHAT'S A CATH LAB?
Learn more about what cardiac catheterization teams can do with Roberto Wayhs, MD, interventional cardiologist on the medical staff at Methodist Midlothian.
A FIRST FOR NEW CATH LAB
Lehman was quickly transferred from the emergency department to the intensive care unit, and eventually, the cath lab, where he would get the help he needed in the form of a pacemaker.
This coin-sized electronic device, implanted under the skin just below the collarbone, has two electrical leads that send electrical impulses to the heart to correct arrhythmias and abnormally low heart rates like Lehman's.
"The procedure takes about 30 minutes to an hour," says Viral Lathia, MD, interventional cardiologist on the medical staff at Methodist Midlothian. "The patient can go home the same day or the next day and should see immediate improvement."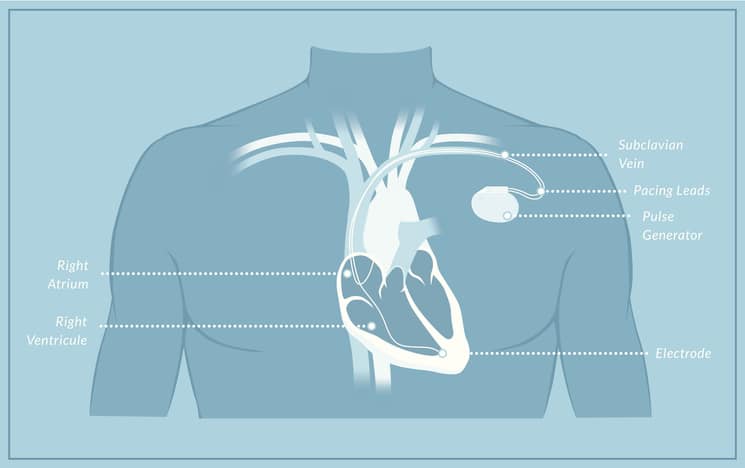 DO UNTO OTHERS …
Lehman's stay at Methodist Midlothian lasted four days, and his wife described it as a "retreat to get well," where every staff member followed the biblical rule to "do unto others as you would have them do unto you."
"Every person was doing that very thing," Lois says. "Whether it was housekeeping or food services, doctor, nurse — every single one of them was excellent."
Lehman has fond memories of the meals, in particular: "The food was terrific. I just didn't know hospitals were like that. They weren't in California."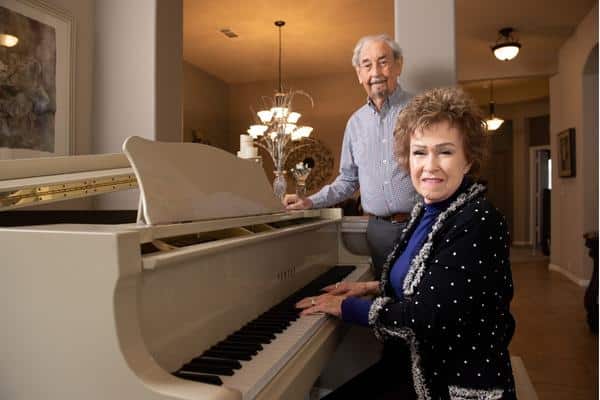 The couple moved from Northern California to Texas to be closer to their daughter and her family, and now Lehman and Lois are enjoying every moment they can spend with them.
"My breathing is better. My heart is beating better. I feel my strength coming back," Lehman says. "The joy of living was always there. It was just my body wasn't keeping up with that."