As a minister and journalism teacher, Stephen Terry understands the power of a testimonial, and that makes him uniquely qualified to spread awareness about breast cancer in men.
The 49-year-old teaches at Roosevelt High School in Dallas ISD was first diagnosed in early 2022, and his initial reaction was disbelief. Fortunately, he says, it wasn't panic that came next, but acceptance and faith.
"When I heard my diagnosis, my first thought was, 'Not me. Wow,'" Stephen says. "Then I felt like I heard a voice that said, 'Trust me. I'm in control. I got you.'"
Now he wants to serve as a voice for others like him who have a disease that afflicts about 1 in 800 men, compared with one in seven women.
"If you feel something is not right," Stephen says, "get yourself tested so that the doctors have an opportunity to help you."
STAGE 2 CANCER
Stephen first realized something wasn't right in late 2021 when he felt a sharp pain on the left side of his chest. He got a mammogram at the recommendation of his primary care physician, Brian Nguyen, MD, internal medicine doctor on the medical staff at Methodist Dallas Medical Center.
In early 2022, Stephen was diagnosed with Stage 2 breast cancer after doctors found a tumor in his chest measuring 2 to 5 centimeters.
Further testing showed the cancer had spread to his lymph nodes, says Katrina Birdwell, MD, FACS, breast surgeon on the medical staff at Methodist Dallas.
"When we learned the cancer had already spread, the team at Methodist Dallas worked fast to start treatment immediately," Dr. Birdwell says.
Stephen says hearing Dr. Birdwell's confidence reinforced his own faith in the medical team.
"Dr. Birdwell said, 'We have a treatment plan that's going to work for you," Stephen says. "That was really comforting knowing that no matter what the results came back as, there was a plan available for me.
"My physicians and nurses have been very reassuring throughout the entire process."
—Stephen Terry
CANCER RATES DIFFER
While Stephen's diagnosis proves that breast cancer is a real concern for men, such cases are uncommon, so it's no wonder male patients shrug off their symptoms.
"Since many people do not know about the possibility of breast cancer in men, there can be delays in diagnosis and treatment, which ultimately impacts a patient's overall outcome," Dr. Birdwell says.
Breast cancer is most often diagnosed in women aged 50 to 60, but Dr. Birdwell has seen patients in their early 20s and others in their late 90s.
Race also plays a factor in breast cancer rates: For every 100 women diagnosed with breast cancer, one Caucasian man is diagnosed with the same disease. In African-Americans, that ratio is 70 women to one man. Dr. Birdwell says Black men tend to be diagnosed at a later stage compared with their white counterparts.
"If Stephen had waited even a few months to see his doctor and start this process, his outcome could have been drastically different," Dr. Birdwell says.
CATCHING IT EARLY
Stephen's case was also unusual because the tumor caused him discomfort. That's why a monthly self-check is so important for anyone over age 25. Look for any sort of mass, large or small.
"Most breast cancers are painless masses," Dr. Birdwell says. "If you feel something firm that is growing in size, it is a good idea to make an appointment with your primary doctor or someone who specializes in breast cancer."
As for mammograms, most women need them every year starting at age 40 – earlier if you have a strong family history of breast cancer. And for men and women with a family history of specific gene mutations like BRCA1 or BRCA2, mammograms should be performed starting at age 25.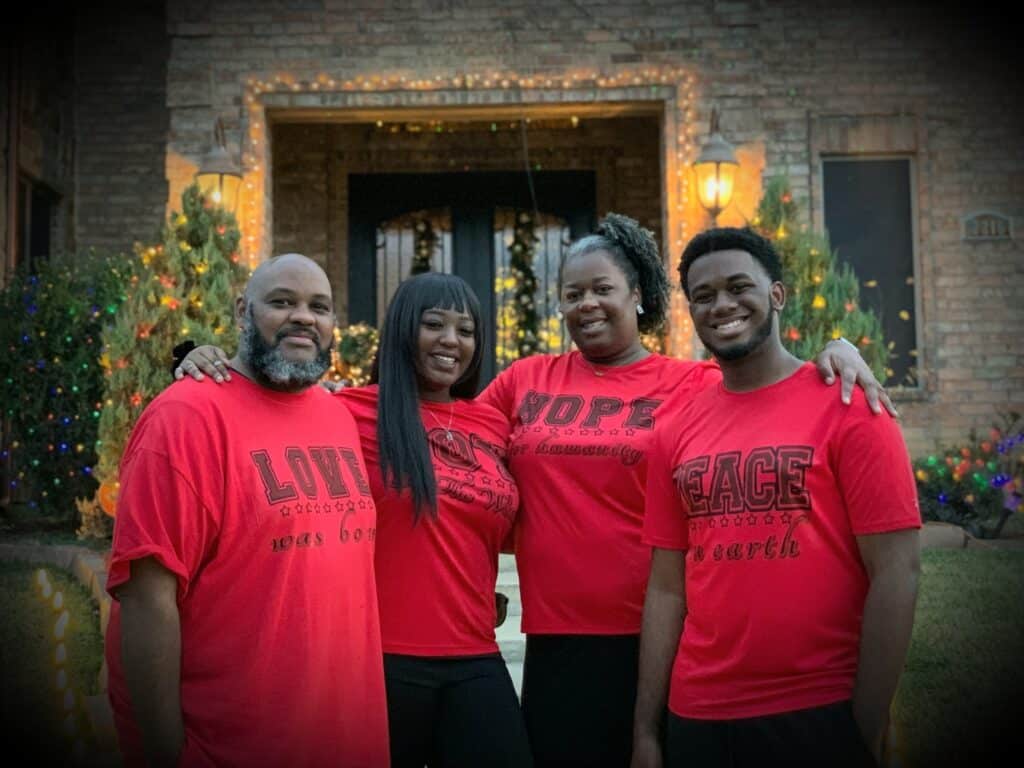 FAITH AND FAMILY
Stephen underwent 16 rounds of chemotherapy, which shrank the tumor and kept the cancer from spreading. Dr. Birdwell then removed the tumor and lymph nodes from the left side of his chest, as well as cancer-free tissue on the right side as a precaution.
The next step was radiation therapy along with continued hormone therapy, or endocrine therapy, to prevent the cancer from coming back.
Throughout the journey, Stephen relied heavily on the support of his family, from his caring wife and two children to his 88-year-old father, who sat with him during treatment. Stephen says his health journey actually brought his family closer together.
"My family gave me some relief, knowing that they were by my side," Stephen says. "It wasn't like they were just on the sideline watching. They actually played an active role."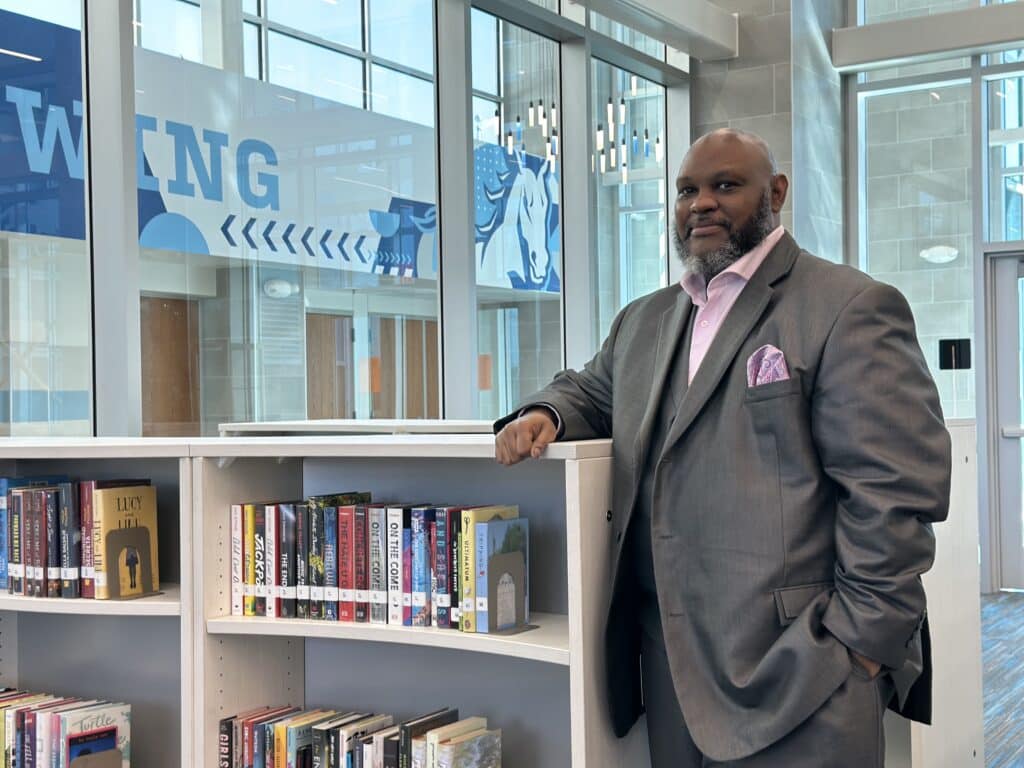 BACK TO HIS CLASS
During most of his treatment, Stephen stepped away from the classroom to lower his risk of infections, like COVID-19. But this fall, he's teaching again at Roosevelt High, less than three miles from Methodist Dallas.
"Everything that I love about teaching, I'm able to do that again," Stephen says. "That's been wonderful."
Dr. Birdwell says she's grateful to Stephen for sharing his story and reminding a larger audience that they could be at risk, too.
"I truly believe he can save many other men's lives by his willingness to take his health journey public," she says.
Stephen remains determined to share his story, and his experience as a one-time reporter, to investigate whenever your body feels off.
"You don't need to be ashamed as a man," he says. "It's your body, and anything can happen to your body."