In Honduras, patients in need can wait years for healthcare because of a severe shortage of doctors — so it was a godsend when two registered nurses from Methodist Mansfield Medical Center joined four physicians for a weeklong mission trip there.
The charitable organization Medical Missions Outreach (MMO) organized the trip to the Central American nation, where there's just one doctor for every 3,000 citizens and where some hospitals require patients to provide their own medical equipment for procedures.
Seeing this need compelled Methodist Mansfield nurse Anais Torres, RN, to volunteer with MMO. She even recruited Joshua Trussell, MD, general surgeon on the hospital's medical staff, to join her, first in 2021 and again this past summer.
"This was such a rewarding experience," Dr. Trussell says. "The surgical center is staffed entirely by volunteers and the local church."
In August, Dr. Trussell, Torres and her fellow nurse Tabitha Bourgeois, RN, flew to El Progreso, Honduras, after enlisting three more physicians on the medical staff at Methodist Mansfield: Ivan Cruz Jr., MD; Paige Latham, MD; and Elva Bian, DO.
Their weeklong volunteer trip offered free medical care to dozens of patients who had few other options.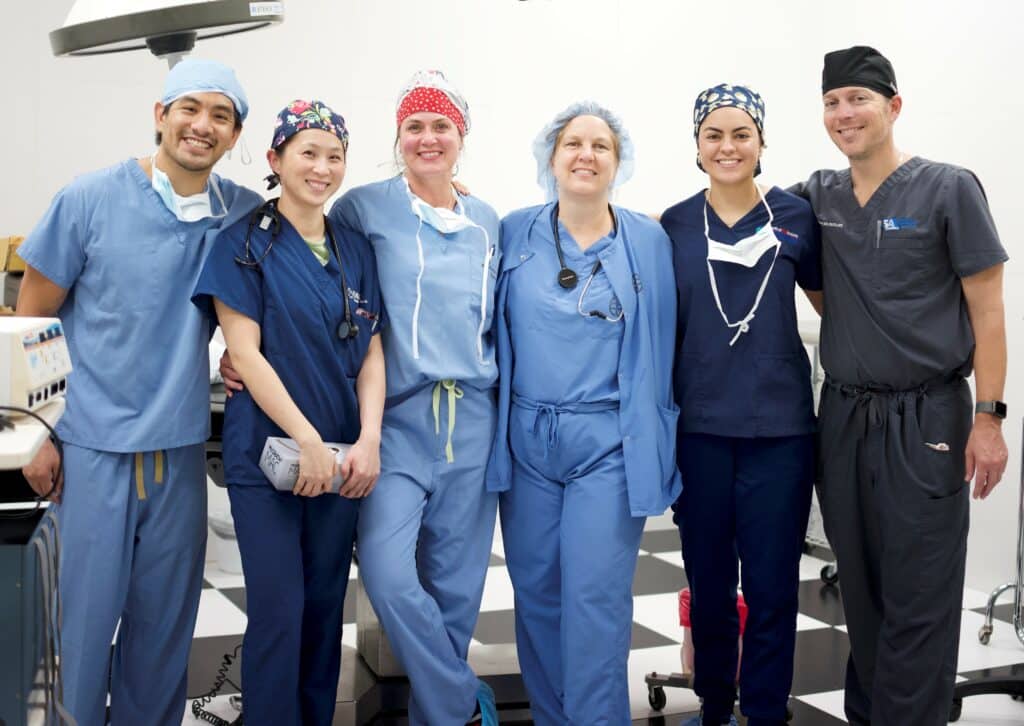 From left: Ivan Cruz Jr., MD; Elva Bian, DO; Tabitha Bourgeois, RN; Paige Latham, MD; Anais Torres, RN; and Joshua Trussell, MD
27 SURGERIES IN 4 DAYS
In Honduras, the team from Methodist Mansfield was joined by other healthcare workers from the U.S. They stayed on the Rearick Surgical Center campus, which includes the 8,000-square-foot medical facility, a church, and a children's home.
"The majority of the patients we saw throughout the week had been on their local hospital's long waiting list for years. I remember one person said they waited nine years," Torres says. "Some of them were folks whom we could not help last year. They returned and, thankfully, were able to receive care this year."
These patients suffered from hernias, gallstones, and benign growths, and the medical team worked from morning to evening, performing laparoscopic or open procedures. In all, the surgeons completed 27 surgeries over four days.
They relied on donated equipment and resources offered by the surgical center, but some materials were harder to obtain and required planning ahead.
"We had to bring some supplies like surgical mesh in our suitcases," Dr. Trussell explains.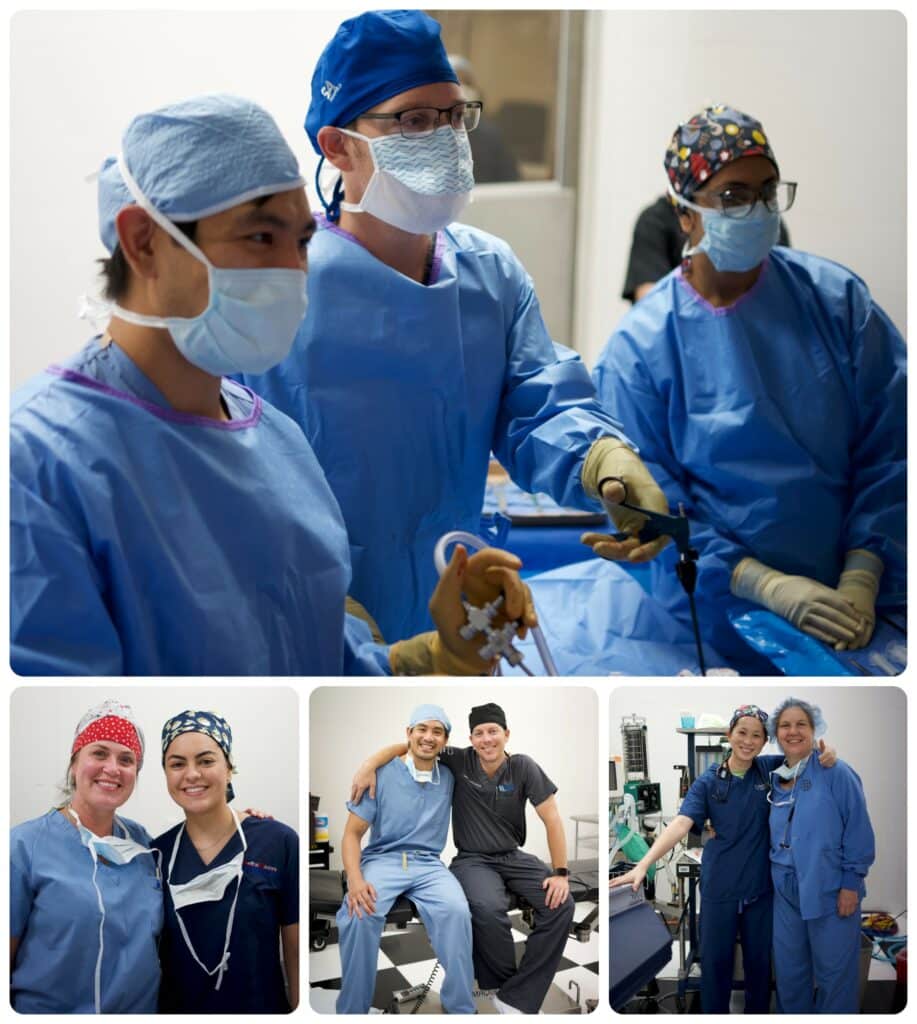 Top and center: Surgeons Ivan Cruz Jr., MD, and Joshua Trussell, MD, were accompanied on the trip by (at left) nurses Tabitha Bourgeois, RN, and Anais Torres, RN; and anesthesiologists Elva Bian, DO, and Paige Latham, MD.
LIFE-CHANGING WORK
While there are challenges to operating in an unfamiliar setting — outdated equipment, limited supplies, a language barrier, and a smaller staff — the work performed by the volunteers has a profound impact on local patients.
"They were so thankful because it really changed their quality of life," Torres says. "Some of them were in pain and could not work to provide for their families. This helped them get their life back."
Providing healthcare to communities in need doesn't just change the lives of those who receive help, but the providers who volunteer their time and skills, as well.
"We were all there for the same purpose: to give the best care we can provide," Dr. Cruz says. "It really reminds you why you went into medicine in the first place."
Methodist Health System's mission is to improve and save lives through compassionate, quality healthcare. Our Mission to Medicine series shares the inspirational stories of clinicians extending this mission beyond hospital walls to local, national, and international communities.