Robert Kelly was looking forward to a special meal for his 47th birthday last year: a steak he had dry-aged at home and a cold beer.
But dinner would have to wait because that morning Robert got the call he had been hoping for during a decade on dialysis: His wait for a new kidney was over.
"Good morning, Mr. Kelly, and happy birthday," transplant coordinator Leigh Ann DeLoach told him shortly after 2 a.m. on August 31. "Please go to the hospital ASAP."
The Dallas security guard, already awake for the early shift, was at Methodist Dallas Medical Center in 30 minutes flat, preparing for one final dialysis treatment – and a life-changing transplant.

"Those are lottery-winning odds, to get this kidney on my birthday."
— Robert Kelly
NEW LEASE ON LIFE
It's no wonder Robert feels revitalized, says Richard Dickerman, MD, FACS, surgical director of the kidney and pancreas transplant program at Methodist Dallas.
"It used to be that kidney transplantation just made you feel better," Dr. Dickerman says. "But now it also prolongs your life. The difference in life expectancy between being on dialysis and getting a transplant – there's really no comparison."
Diabetes and kidney disease run in Robert's family, but it was hypertension (chronic high blood pressure) that damaged his renal blood vessels and ultimately caused his kidneys to fail.
Robert's was one of 153 kidney recipients at Methodist Dallas, the most transplants performed at the hospital in over 30 years.
"Our numbers are extremely impressive," says Alejandro Mejia, MD, FACS, executive director of organ transplantation at Methodist Dallas. "Our continued improvement is a direct reflection of the effort and passion the transplant team puts forth every single day."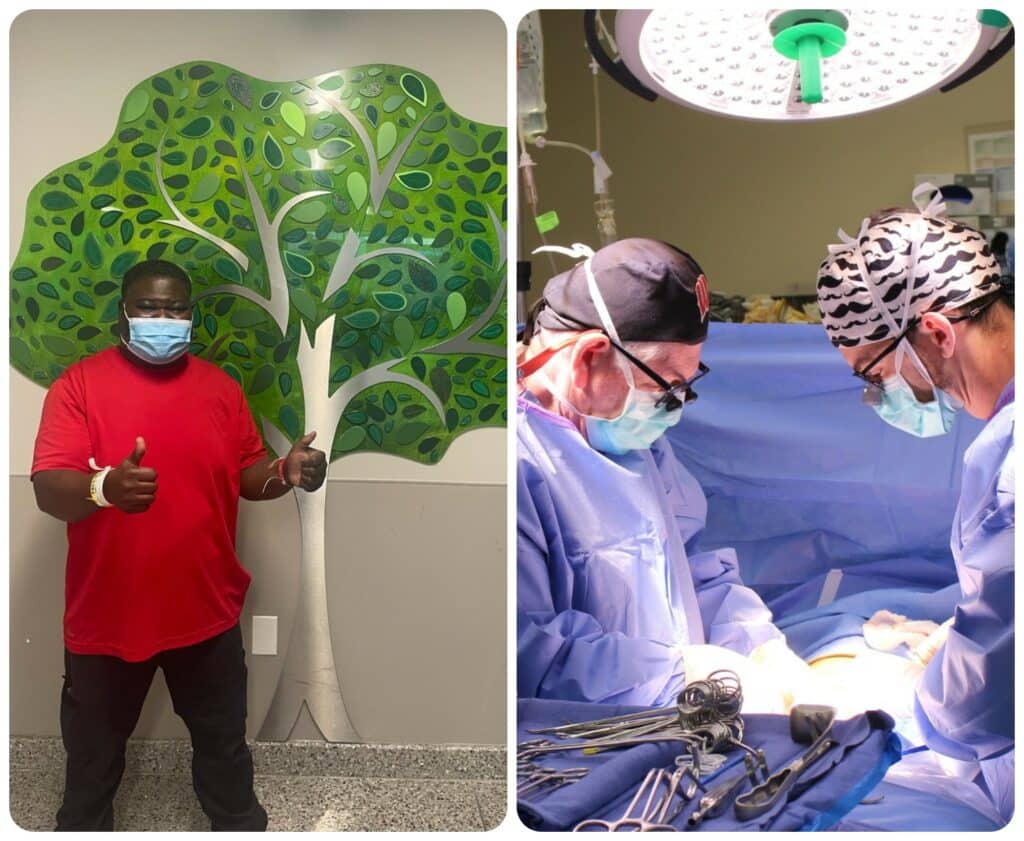 10 YEARS ON DIALYSIS
Under the care of Dr. Dickerman and his team, Robert visited the hospital multiple times a week for dialysis for 10 years, and without a transplant he would have continued those treatments, in which a machine scrubs waste and excess fluid from the blood before returning it to the body.
"The whole staff there was really encouraging," Robert says of his care, both after the transplant and for years before. "Just top-notch doctors and nurses."
But his risk of stroke and heart disease would have been far higher on dialysis, Dr. Dickerman says. That's because when the kidneys aren't doing their job the heart has to work that much harder to circulate blood.
"The transplant prevents that," Dr. Dickerman says. "People live for long periods of time on dialysis, but certainly not as long as they do with the kidney."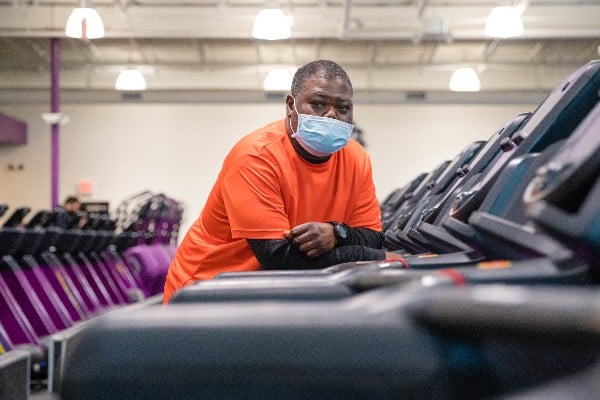 BIRTHDAY TRANSPLANT
For Robert, August 31 has always been a day worth celebrating. But now his birthday has even more significance.
Shortly after his transplant at Methodist Dallas, Robert was mostly pain-free and walking around the transplant floor. He was discharged six days later.
"They told me as soon as I get up and walk I could get out of there," Robert says. "So I started walking three times a day, and I was out in a week."
Now home after a "smooth" recovery, Robert has put the hours he used to spend in the dialysis chair to better use, working out and lifting weights at the gym.
"It's given me my life back," he says. "I feel 10 years younger."
And he did enjoy that birthday steak , dry-aged to perfection.