World champion sprinter Darvis "Doc" Patton is the last person you'd expect to have an ailing heart, but a day before his 44th birthday, the three-time Olympian was at Methodist Charlton Medical Center, preparing to have a procedure to freeze part of his heart.  
"How did this happen?" the Grand Prairie resident recalls thinking. "This doesn't sound right for someone my age, let alone someone who's in tune with their body and is a three-time Olympian." 
The track coach at Texas Wesleyan University had been retired from competition for eight years in 2021 when doctors diagnosed him with Afib, a problem in the heart's electrical system that causes it to beat out of rhythm. It can lead to palpitations and extreme heart rates and raises the risk of strokes and even heart failure.
"To have this happen to me should be a wake-up call for a lot of people."
— Doc Patton
'I KNEW I WAS IN GOOD HANDS'
The news was certainly a wake-up call for Doc, who once ran 100 meters in less than 10 seconds. But just as an athlete relies on his coach, he put his trust in a medical team led by Roberto Wayhs, MD, interventional cardiologist on the medical staff at Methodist Charlton. 
"I knew I was going to be in good hands," says Doc, who approached this journey with the same zeal as he would a race. "As a competitor, I had to learn how to block out all the negative stuff, so I can focus on staying in my lane to complete my goal." 
He credits his medical team at Methodist Charlton with helping him overcome this unexpected hurdle. 
"Everybody was amazing," he adds. "They made me feel totally comfortable with the whole process. It's a collective that makes the machine go. I thank them for getting me back on the right path."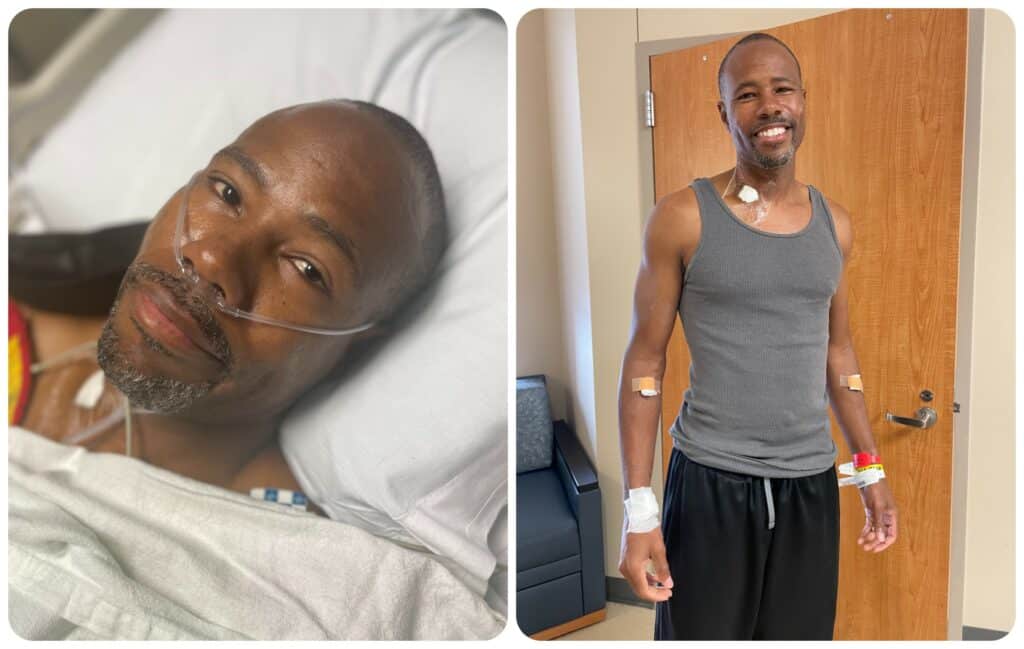 AN ABNORMAL HEART RATE
Months before his diagnosis, Doc had felt more out of breath than usual, but he chalked it up to a natural part of aging. It was only when a friendly race triggered a persistent elevation in his heart rate that he knew something was off. 
Doc discovered his heart rate was 80-90 beats per minute that day — within the normal range of 60-100 but almost double his usual resting heart rate of 45-50 beats per minute.  
"My body was my job, so I had to be in tune with my body," Doc says. "So just being aware of my body was like second nature to me." 
At the urging of his wife, Crystal, he began wearing a smartwatch to better monitor his heart rate — a decision that might have saved his life.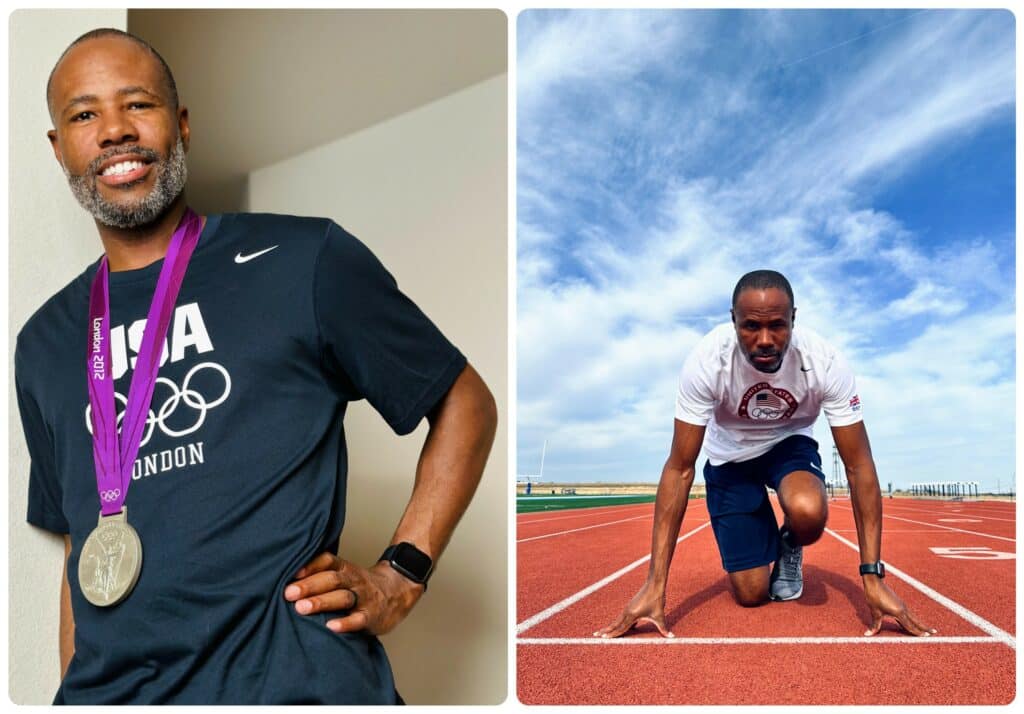 AFIB CAN COME AND GO
One night Doc woke up with his heart beating wildly. He used his watch and found his heart rate was 161 beats per minute. Crystal called 911, and paramedics took him to the emergency room for treatment. The next day, Doc made an appointment with his primary care physician, who referred him to Dr. Wayhs. 
"Doc had what's known as paroxysmal AFib, which isn't life-threatening but can place you at greater risk of heart failure and strokes," Dr. Wayhs explains. "It's a type of heart arrhythmia that comes and goes spontaneously, which makes it harder to catch."
In Doc's case, it was especially unusual because of his age. Most people diagnosed with AFib are 65 or older, Dr. Wayhs says. Other risk factors include heart disease, sleep apnea, obesity, hypertension, and family history. 
"My advice for patients is the same as for heart attacks and strokes: get help immediately," he adds. "And if you notice any changes in health, check with your primary care physician. Just because the issue goes away doesn't mean there isn't something there to be seen."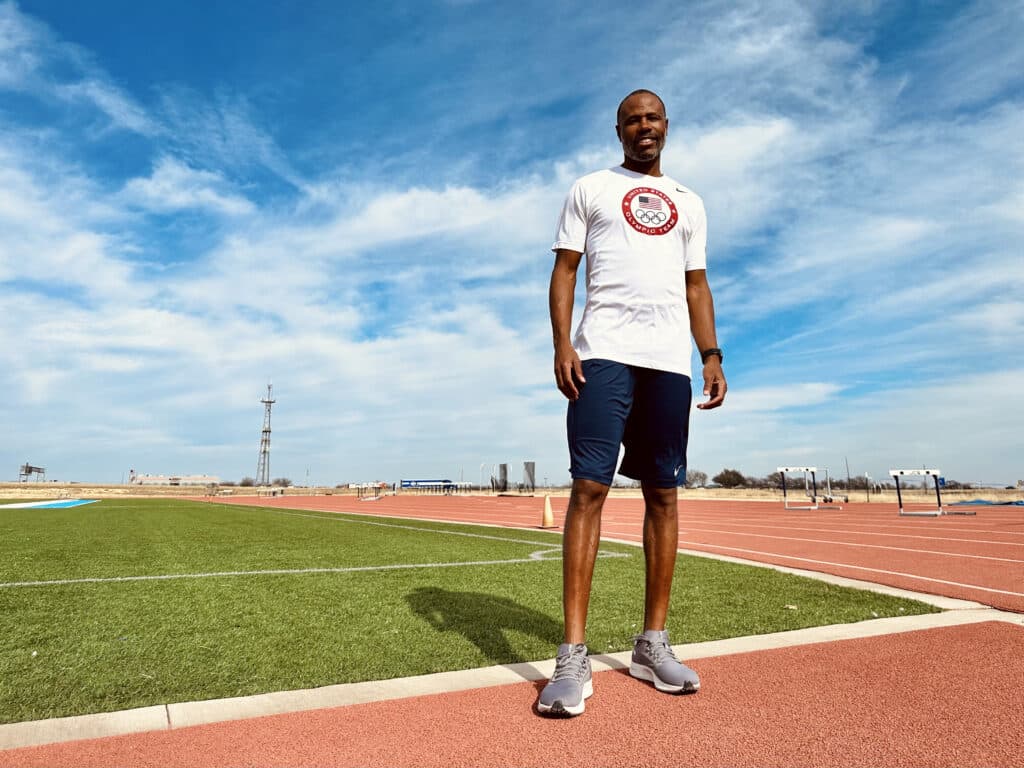 'FULL OF JOY'
AFTER PROCEDURE
Doc did not want to be medicated for the rest of his life to manage his arrhythmia, so on December 3, 2021, his wife drove him to Methodist Charlton for surgery. 
David Levine, MD, cardiologist on the hospital's medical staff, performed a cryoablation, a minimally invasive procedure that restores the heart's natural rhythm. Dr. Levine inserted a catheter through a small blood vessel, gently guided it to Doc's heart, and used it to freeze a small patch of abnormal tissue causing the disruption in the heart's electrical circuit. 
"What you're trying to isolate is a very specific area, so that it cannot affect normal cardiac function," Dr. Wayhs explains. 
Doc stayed in the hospital for one day, returning home to his family on his birthday, December 4.  
"I was just full of joy," he says. "I was just happy that it was successful. I was able to be around my loved ones. And the beauty of the surgery was there was no rehab involved. I just had to take it easy." 
Doc says the experience taught him an important lesson. He encourages everyone to be more mindful of their health. 
"There's not enough awareness," the three-time Olympian says. "I can't stress enough how important it is to just start with a checkup."