When Sergio Cerda caught the coronavirus at the height of a summertime surge in COVID-19 cases, his daughter went to extraordinary lengths to save him — 500 miles, to be exact.
With Sergio getting sicker, Nallely Cerda and her close-knit family faced a difficult dilemma last August when hospitals in their South Texas town were overrun with COVID-19 patients.
As a nurse herself, Nallely decided to transfer her father to Methodist Dallas Medical Center. She had heard from a friend how the hospital was offering effective treatments, such as Remdesivir.
"I had it in the back of my mind that Methodist Dallas was the place to go."
– Nallely Cerda
With help from Juan Avila, MD, internal medicine physician on the medical staff at Methodist Dallas, the Cerda family got Sergio the care he needed in the hospital's COVID-19 unit.
"I was impressed by his daughter's initiative," Dr. Avila says. "She was the one who really got him to our hospital where he could get these treatments in a timely manner."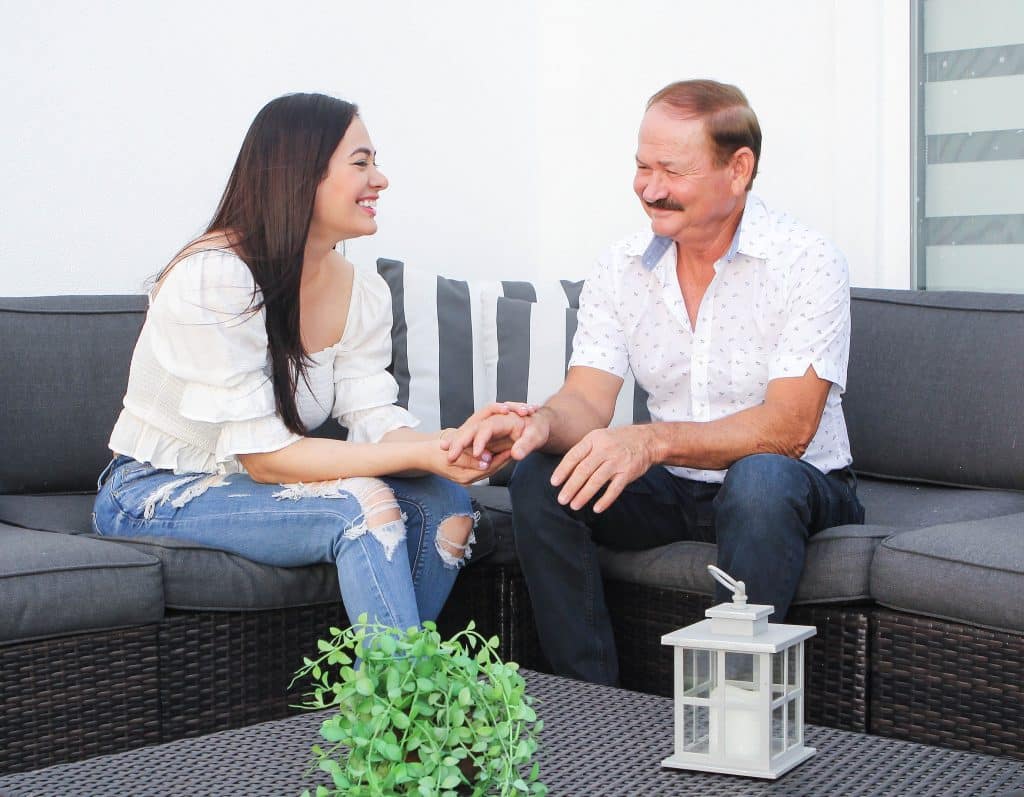 While Sergio was airlifted, his daughter, Nallely, made the trip north with his wife.
AN OVERWHELMING SITUATION
It was a Sunday when Sergio first started showing symptoms, fatigue, and a low-grade fever that Nallely immediately recognized as red flags.
"He's normally very energetic and always on the go, so for him to say he's tired is not normal," she says. "He got tested on Monday, and it was positive."
At age 61, Sergio was also contending with underlying conditions that placed him at heightened risk for severe infection. He had Type 2 diabetes and high cholesterol. Worried his blood-oxygen level was dropping, Nallely checked him into a local hospital. There, his breathing continued to decline, and he developed pneumonia caused by the coronavirus.
Nallely saw how overwhelmed the hospital was and began thinking up a backup plan. A friend had spoken highly of Methodist Dallas, so she inquired about moving her father there. She spoke to a helpful case coordinator who promised to look into her request.
"He called me back and said, 'We accept your dad's case. Would you like to start the transfer?'"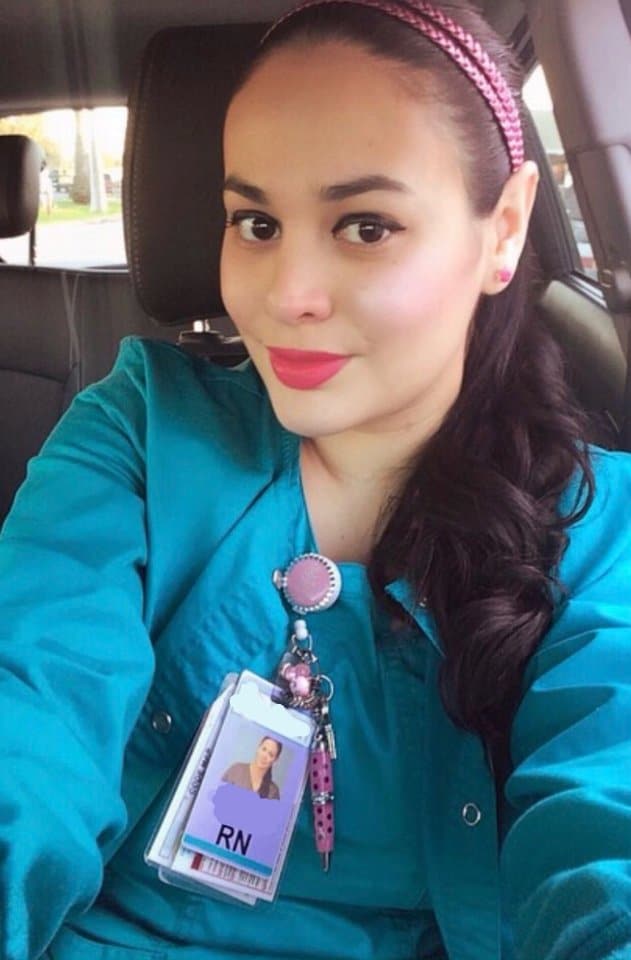 With border hospitals overwhelmed, Nallely got her father to Methodist Dallas.
500 MILES TO TREATMENT
Nallely jumped at the chance. There was just one problem: Dallas was an eight-hour drive from their border town of Mission. An ambulance ride seemed too risky, so Nallely sought out other options.
Within hours she had arranged a plane to take her father, cutting his transport time from eight hours to two. As paramedics accompanied her father to Dallas, Nallely and her mother drove north, all the while coordinating with medical staff and fielding questions from concerned family members by phone.
"I told my dad, 'You already have a room at the hospital; you're going to get the best care ever,'" she recalls.
Sergio says he was resigned to his fate but soon gained renewed hope.
"At first I thought, if I die, it's God's will," Sergio says. "But when I got to Methodist Dallas, I knew I was not going to die."
Dr. Avila, who was in charge of Sergio's care, called Nallely the next morning. He helped Sergio get the steroids and Remdesivir he needed.
"He responded well to the medicine," Dr. Avila says. "We checked his lab work, such as inflammatory markers, and monitored his oxygen saturation levels constantly. He never escalated to the point of needing intensive care or mechanical ventilation."
With hospital visitors restricted, Dr. Avila made sure to keep Nallely and her mother updated every day, sometimes staying on the phone for 45 minutes to an hour.
Within 28 hours, Sergio's breathing improved and his need for supplemental oxygen gradually decreased until he could be safely discharged.
"Little by little, he got better," Nallely says. "We're so grateful to God for making this happen."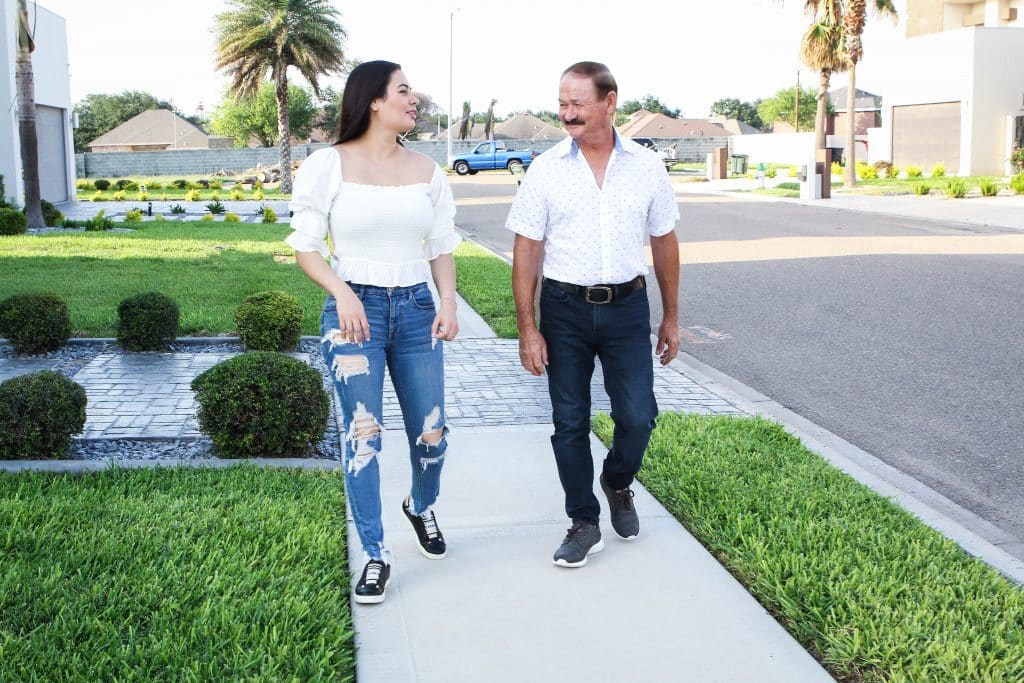 Now recovered from COVID-19, Sergio walks several miles a day.
'I'M A SURVIVOR'
The family eventually returned home where Sergio slowly but surely regained his health. Nallely, living five minutes away, kept a close eye on her father. She says he seemed to have turned a corner after two months. He's walking seven miles daily and recently got his COVID-19 vaccine.
"I'm a survivor because of Methodist Dallas," Sergio says.
Nallely wrote a letter of thanks to Dr. Avila to express her gratitude for him and the nursing staff.
"I'm happy she came to us and she trusted us to help her father," Dr. Avila says. "It was an honor to treat him. I understand how difficult COVID-19 can be for patients and their families, so it was hugely rewarding to see him do well."
Which COVID-19 remedies help and which don't, from Remdesivir to Vitamin D?