Officer Darren Burkhart had no idea that a painful skin infection in his elbow could have led to sepsis or even amputation if left untreated.
So it was fortunate that the 27-year veteran of the Midlothian force was working a part-time police shift at Methodist Midlothian Medical Center, where a member of the emergency department team spotted his cellulitis infection and suggested he seek medical attention.
"I'm really impressed with the hospital and the staff," Burkhart says. "They took good care of me."
Discharged after four days in November, the 48-year-old lawman says the ordeal taught him a valuable lesson.
"If you think something's wrong, go get it taken care of," he says. "Don't wait, thinking it will go away because it could kill you."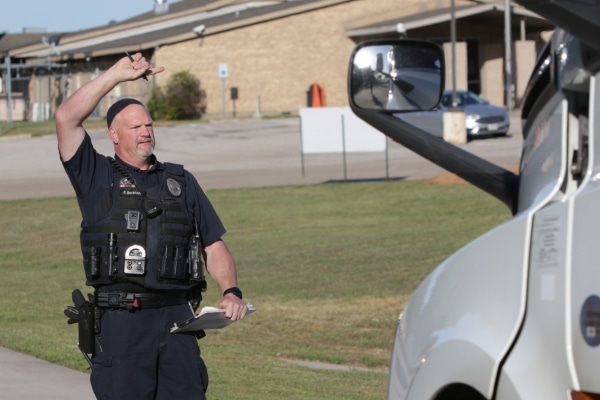 WHAT IS CELLULITIS?
Burkhart was passing through the Methodist Midlothian ER one Wednesday after a typical 10-hour workday training at the gun range and inspecting commercial vehicles, among other duties.
"We knew that Wednesday that might be something," Burkhart says. "But as soon as I walked in Friday, we knew that there was a bad infection."
Cellulitis is not infectious but is caused when bacteria infect the deeper layers of the skin through an open wound. The infected tissue tends to be red and swollen, sometimes pitted like an orange peel, and the condition can cause a fever and chills.
While Burkhart can't recall how he was injured, he tried to ease the pain by taking over-the-counter medication. He grew concerned as the pain worsened and his arm started swelling, affecting his mobility.
"When bacteria get into the skin, they can quickly replicate and cause the skin to be very irritated, inflamed, and infected," says Shelley Lenamond, DO, internal medicine specialist on the medical staff at Methodist Midlothian. "They usually have a lot of pain associated with the site of the infection, as well. Very painful to touch."
When a patient has a severe infection, Dr. Lenamond says, their white blood cell count tends to increase, affecting their immunity. By the time the skin gets red, it's time to see a doctor.
"As soon as you see that it's red and inflamed, don't wait, seek out medical attention," Dr. Lenamond says. "The sooner we can get on treatment the chances of being hospitalized and the chances of getting really sick from it are very low."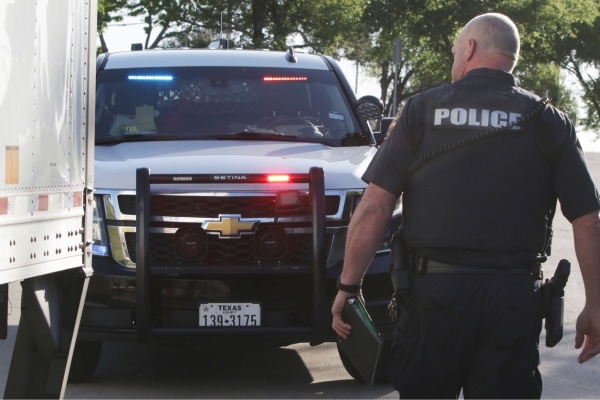 FAMILIAR FACES IN THE ER
Burkhart says he decided to check into Methodist Midlothian because of his familiarity with the staff, and he visited many of them during his stay on the fourth floor.
"They made me feel at ease," Burkhart says. "I'm the type that works every day, and for me to sit still is not very good — but they take care of their patients."
Besides the friendly staff, Burkhart says one of the highlights of his stay at Methodist Midlothian was the food. Don't believe the myth that hospital food is bad, he says.
After four days, Burkhart was discharged once his arm was no longer infected and the swelling went down. He was told to continue taking antibiotics at home for 15 days and was referred to a specialist to make sure further treatment was not necessary.
And now he knows the staff at Methodist Midlothian will protect and serve him, just like he does for them.
"Being there at Methodist," he says, "they were phenomenal."