All heart attacks are dangerous, but a "widow maker" is especially deadly — and, despite its name, it's just as likely to afflict women.
That's a fact that isn't lost on Mimi Leasor or her husband, Mike. He says the 58-year-old is already back to her active lifestyle thanks to the quick actions of paramedics, nurses, and the medical staff at Methodist Mansfield Medical Center.
"She hit the jackpot, or she wouldn't be here," Mike Leasor says. "I think that's pretty clear."
Mimi suffered a STEMI (or ST-segment elevation myocardial infarction) heart attack — the medical term for a widow maker — last March. With no prior history of heart conditions or health issues, she went into cardiac arrest, nonetheless.
"She was not breathing basically," Mike says.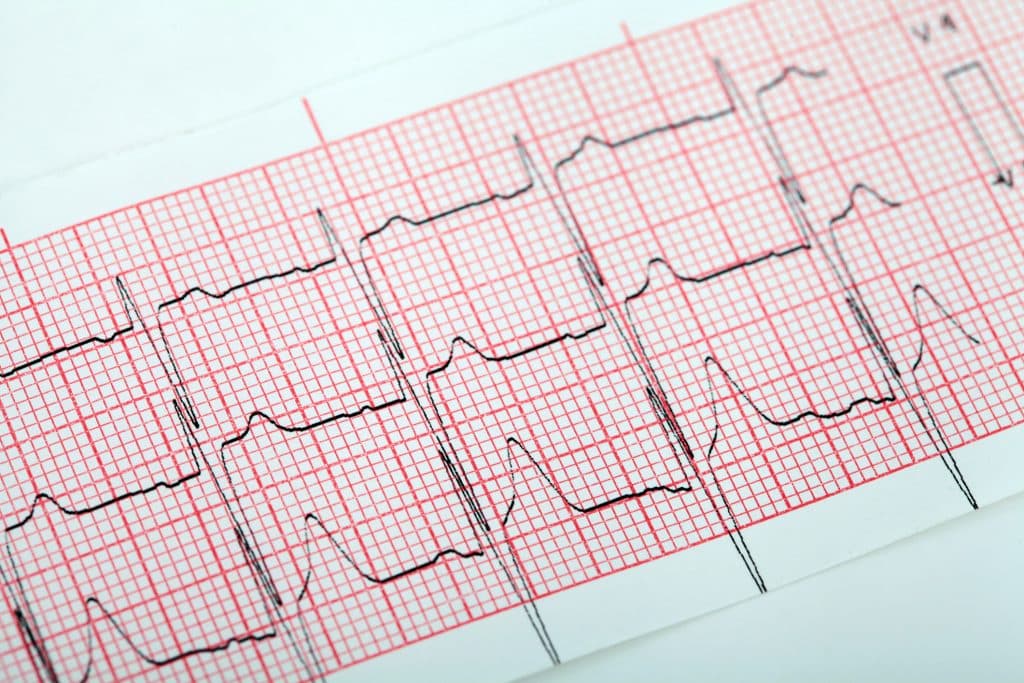 AN ESCALATING EMERGENCY
Mimi describes the sensation as having a buildup of air in her chest. Growing more worried by the minute, she called her husband at his office.
Mike rushed home, and the couple decided it was best to get it checked, just in case. Two miles from the hospital, Mimi's condition took a turn for the worse. She began vomiting and struggling for breath, so Mike stopped in the parking lot near an emergency clinic.
"Air was coming out," he says, "but nothing was going in."
Nurses from the clinic ran out to help, administering CPR while an ambulance was called. Paramedics used a defibrillator to deliver shocks to her heart to bring back a normal heartbeat and rushed her to the emergency department at Methodist Mansfield.
Mimi's heart was in ventricular fibrillation, a dangerous disturbance in heart rhythm that prevents it from pumping blood effectively. It wasn't long before she suffered cardiac arrest and lost consciousness.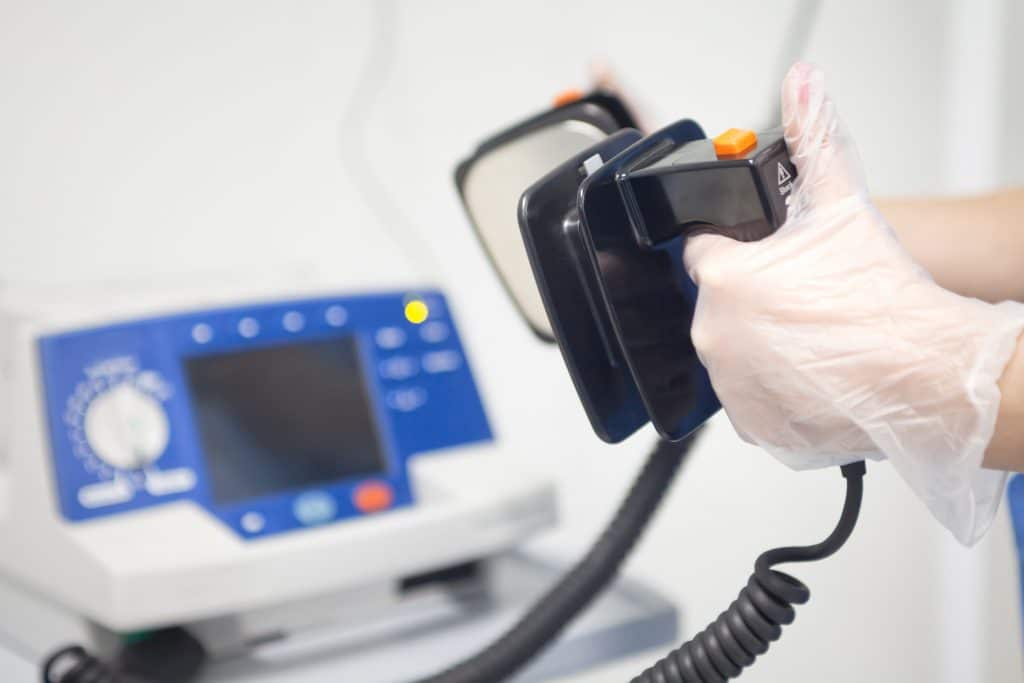 1 IN 8 SURVIVAL RATE
Because STEMIs involve a complete blockage of the artery that supplies blood to two-thirds of the heart, the survival rate is just 12% when they happen outside of a hospital, according to the American Heart Association.
With any heart attack, time is of the essence, but that's especially true when the left anterior descending (LAD) artery is 100% blocked, says Viral Lathia, MD, cardiologist on the medical staff at Methodist Mansfield.
"We start preparing for patients before they physically arrive at the hospital," Dr. Lathia says. "That way we minimize the time it takes to get them to treatment."
OVERCOMING THE ODDS
Mimi was in such a precarious state when she reached the hospital that Dr. Lathia had to deliver more shocks to try to restore her heart's rhythm. He then inserted a catheter through a blood vessel in her groin, threading it to her heart to assess the problem. He found that the blockage in her artery was likely caused by a clot.
The team used the catheter to place two stents — tiny wire mesh tubes — to keep the artery open and restore blood flow. Mimi was taken to the intensive care unit (ICU) where nurses could keep a close eye on her.
Doctors were concerned about Mimi's cognitive state after her massive heart attack. But she surpassed their expectations during her three-day stay at the hospital.
"They said she shouldn't have lived through it," Mike says. "Then for her not to have any cognitive difficulties was just nothing short of amazing."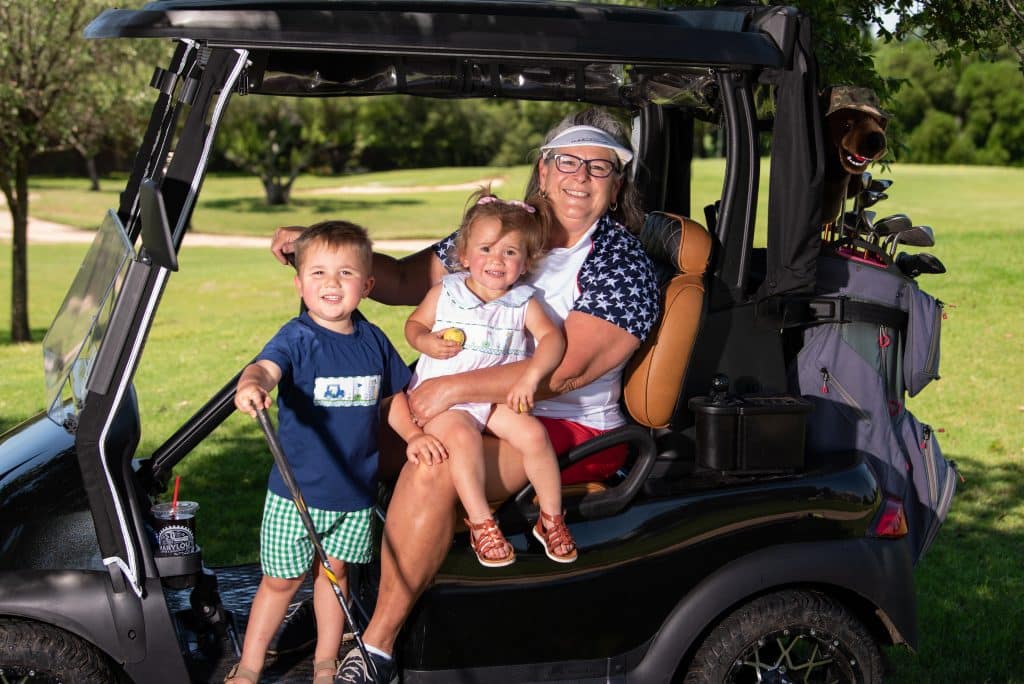 COMPLETE RECOVERY
Mimi, a member of the hospital's advisory board, credits Dr. Lathia and the rest of the Methodist Mansfield's cardiac team with helping her through a potentially fatal situation.
"They were all very caring. I can't say anything but how great they were," she says.
These days, Mimi is back to doing the things she enjoyed before her hospitalization: gardening, golfing, and spending time with her young grandchildren.
"You'd never know she had a heart attack," Mike says.
Mimi's heart attack has not stopped her from living a full life, but she is more health-conscious now and makes it a priority to get regular check-ups. She says she's grateful to have Methodist Mansfield in the community.
"I couldn't ask for better care," she says.