Daniel Lauriano was mowing his lawn last March when abdominal pain took his breath away. Doubled over, shaking, and sweating profusely, Daniel took a risky drive to the healthcare facility closest to home.
That could have been a fatal error, but at the time the Richardson man couldn't know that he had suffered a "widow maker" heart attack, caused by a complete blockage of the main vessel that supplies blood to the heart.
"I will never forget that pain," Daniel says. "I wouldn't want anybody to experience that."
After a startling electrocardiogram and a flurry of pre-op prep at Methodist Campus for Continuing Care, the 47-year-old ended up at Methodist Richardson Medical Center less than an hour later, where the cardiac catheterization team was waiting.
"Thank God for them," Daniel says. "I owe them my life."
Leading that team was Nhan Nguyen, MD, interventional cardiologist and medical director of the catheterization laboratory at Methodist Richardson.
"This is a situation where we know exactly what it is and how to fix it, and we do it really well," Dr. Nguyen says.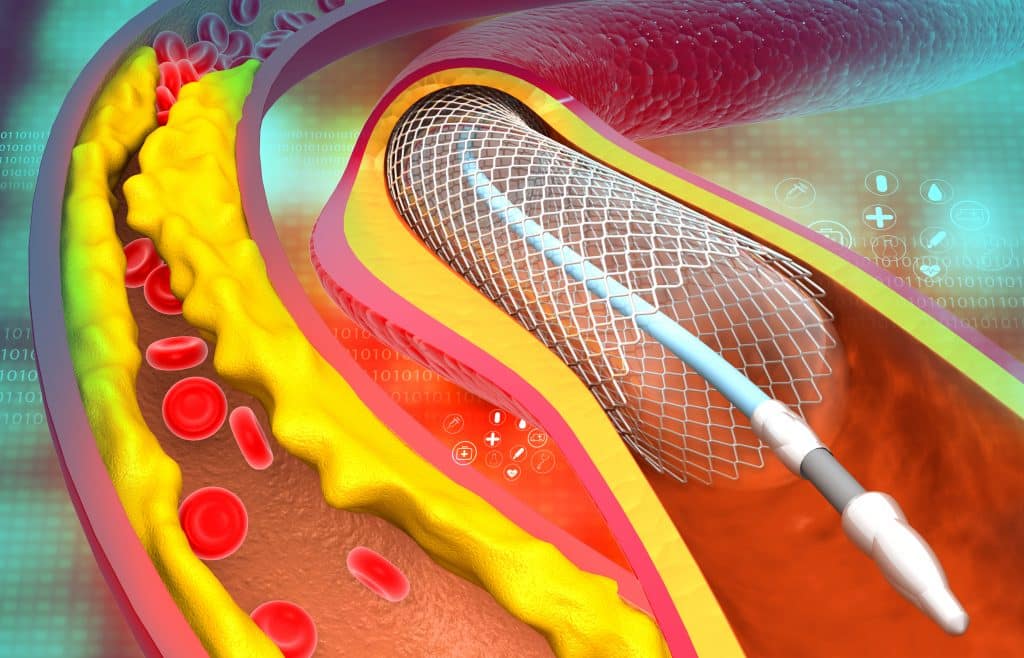 The team performed a balloon angioplasty, a minimally invasive procedure to quickly restore blood flow through the left anterior descending artery. He then inserted a stent — a tiny mesh scaffolding (pictured above) that remains in the artery to ensure it stays open.
During the procedure, the team also found a blockage that wasn't life-threatening. Two weeks later, another stent on the right side of Daniel's heart addressed that risk.
DEADLIEST OF HEART ATTACKS
The dangers of a widow maker, also known as STEMI heart attacks, are extreme. The American Heart Association puts the survival rate for such attacks at 12% when they happen outside of a hospital.
Without swift treatment to restore blood flow, the patient can die or suffer irreversible heart damage. Ideally, Daniel would have summoned an ambulance, rather than driving himself to a hospital.
"That's taking a huge chance on your life," Dr. Nguyen says. "Call 911."
Paramedics can perform CPR and run an EKG to determine whether it's a heart attack and alert the hospital to save precious time.
Thanks to the program Dr. Nguyen started 16 years ago, Methodist Richardson is set up to treat heart attacks without wasting a minute, streamlining the entire process "from door to balloon," Dr. Nguyen says.
The cardiac team includes specialists in cardiology, cardiothoracic surgery, general thoracic surgery, and vascular surgery — with comprehensive after-hours care available 24/7.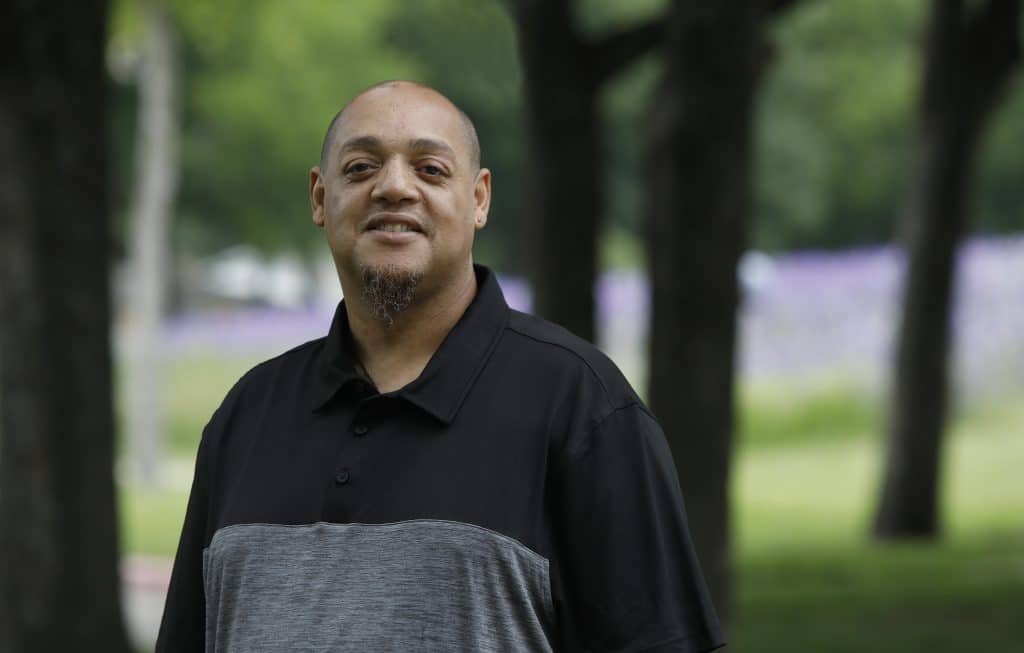 MEN AREN'T ALONE
While widow maker is an apt name for such a deadly affliction, it's also a misnomer because such heart attacks don't discriminate between men and women.
However, Dr. Nguyen says, the symptoms can differ between them. Where men often complain of chest or arm pain, women suffering a heart attack may mistake it for indigestion or heartburn.
The cardiologist recommends seeing your primary care doctor regularly and having health screenings — blood pressure, cholesterol, blood sugar — to help minimize risks at any age.
"Just because you're young doesn't mean you don't have heart disease," Dr. Nguyen says.
WHAT ARE THE RISKS?
Most heart attacks are linked to coronary artery disease and the buildup of cholesterol-rich, fatty deposits called plaque.
Besides keeping tabs on your cholesterol and blood pressure, staying fit and eating right can help stave off heart disease.
Daniel, who likes to swim and bike, considers himself active after 25 years as a construction worker, but he admits his diet was in need of some renovation.
"I ate whatever I wanted," he says. "This was a big mistake."
Daniel, a native of Belize who has four adult children and has been married for 28 years, didn't hesitate to make lifestyle changes. His sister, a dietitian, helped transform his diet in strict fashion. Before long, he had already lost 23 pounds.
"It's a blessing every day I get up," Daniel says.