Janet Beard was looking forward to spending Thanksgiving with her family last year when a cancer diagnosis canceled her plans.
The retired pharmacist from Wichita Falls says she first became worried when her son noticed something was wrong. He could see it in her eyes: an unnatural yellow tint.
Over the next few days, the jaundice got worse and spread throughout her body. Janet's symptoms brought her to the office of Edward Cho, MD, hepatobiliary surgeon on the medical staff at Methodist Richardson Medical Center.
"The workup revealed that Janet had a mass in the head of her pancreas," Dr. Cho says, "and 90% of the time that usually turns out to be cancer."
NO 'BETTER PLACE'
In Janet's case, it was a rare type of bile duct carcinoma known as distal cholangiocarcinoma.
"It explained why Janet came in with such profound jaundice because it was obstructing her bile duct," Dr. Cho explains.
Janet and her husband, Rick, were told she needed emergency surgery. The couple was shocked, but Janet says it turned out to be a blessing.
"We could have been at home, eating turkey and doing the traditional thing, and had that terrible disease in me and not know it," she says.
They immediately scheduled the surgery for the next day.
"We couldn't have been in a better place, as far as the hospital goes," Rick adds. "Everybody there has been just super."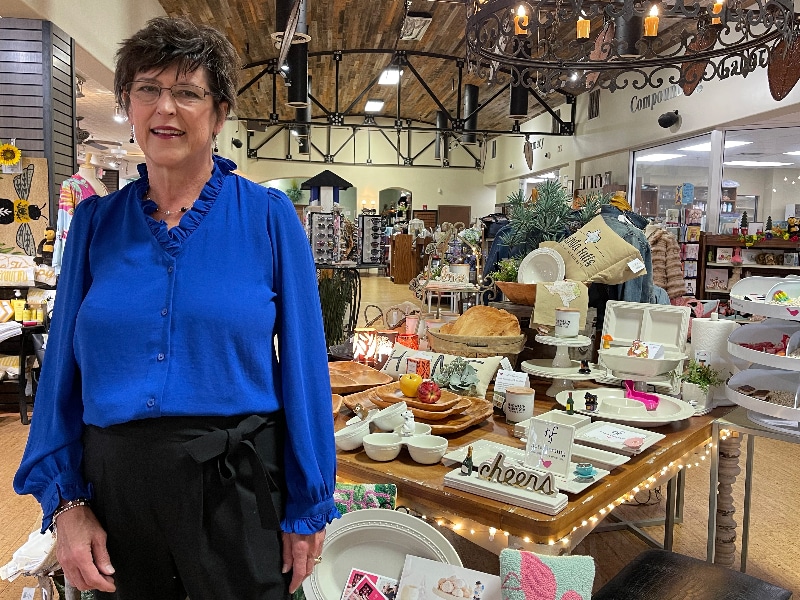 Janet owns Harvest Drug and Gift in Wichita Falls.
COMPLEX SURGERY
Dr. Cho performed a Whipple procedure, an especially complicated surgery also known as a pancreaticoduodenectomy. Parts of Janet's pancreas and small intestine were removed, along with her bile duct and gallbladder. Dr. Cho then reattached the remaining sections.
That procedure represented the culmination of a medical team working quickly and in concert.
"There's a lot of behind-the-scenes work done by other staff members — cardiologists, nurses, and more — to try to get our patients ready for surgery," Dr. Cho explains. "Because our hospital system is so great, it can be done within 24 hours."
Janet spent two weeks recovering at Methodist Richardson. She says it was impressive how the hospital's staff took care of her.
"For the first three or four days, there was not one person who left our room without asking if they could pray for us," she says, "whether it was the physician or the janitorial staff."
CANCER-FREE AT LAST
By the time Christmas arrived, Janet was feeling much better. But her fight against cancer wasn't done. She began six months of chemotherapy, followed by two months of radiation treatment.
"I have to give all of the credit to Janet, first and foremost," Dr. Cho says of her recuperation. "She was positive, and she did everything that we asked of her and more."
Two years after her initial diagnosis, the doctor told Janet and her family that she's officially cancer-free.
"We're pretty stoked about that," Janet says. "Dr. Cho and his team have just been amazing, and we just can't thank them enough."