Waco police detective Dennis Taylor first noticed something was wrong when he started a new exercise regimen last summer. He was shedding weight too fast to be normal, and he lost his appetite.
He made a doctor's appointment and shortly afterward received some life-changing news from his physician: They had found cancer in his pancreas.
"The cancer was not very big, but it was in two locations, and one was in a really bad spot, wrapped around some arteries," he explains. "That made it look as if it would not even be possible to have surgery."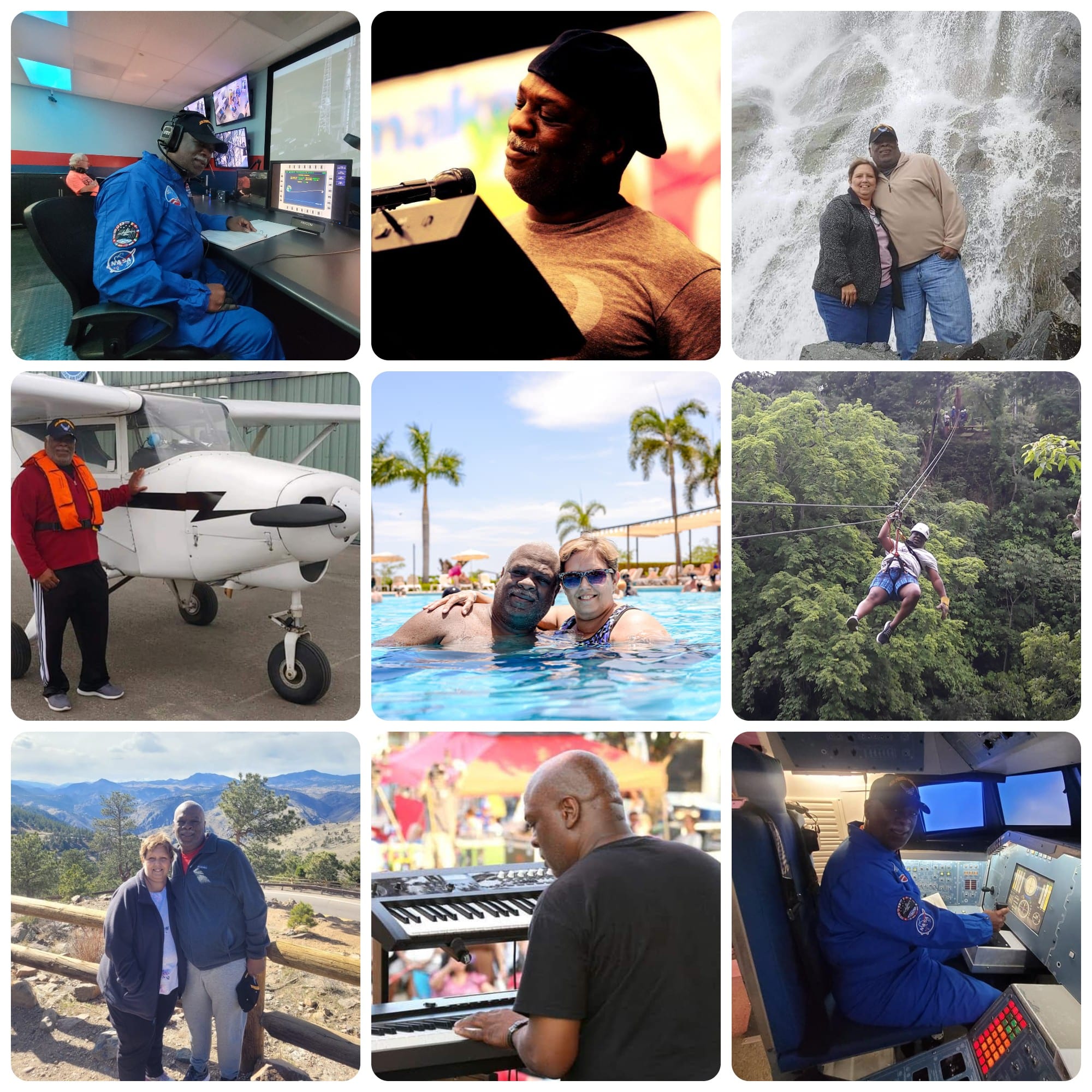 Dennis traveled with his wife, Jena, living it up before a second opinion renewed their hope for life after cancer.
FINDING HOPE
But Dennis also wanted a second opinion. His journey led him to Methodist Dallas Medical Center. Jena's doctor referred the couple to Alejandro Mejia, MD, FACS, executive director of organ transplantation at the hospital.
"When I first met Dr. Mejia, I had a good feeling," Dennis recalls. "He stepped away for a little while to look at my scans and it was taking a little bit. Usually, if it's just a dead straight 'no,' it doesn't take that long, so I was getting a little hopeful."
Dr. Mejia returned with his team and explained to Dennis and Jena they may have another option besides his current treatment of chemotherapy.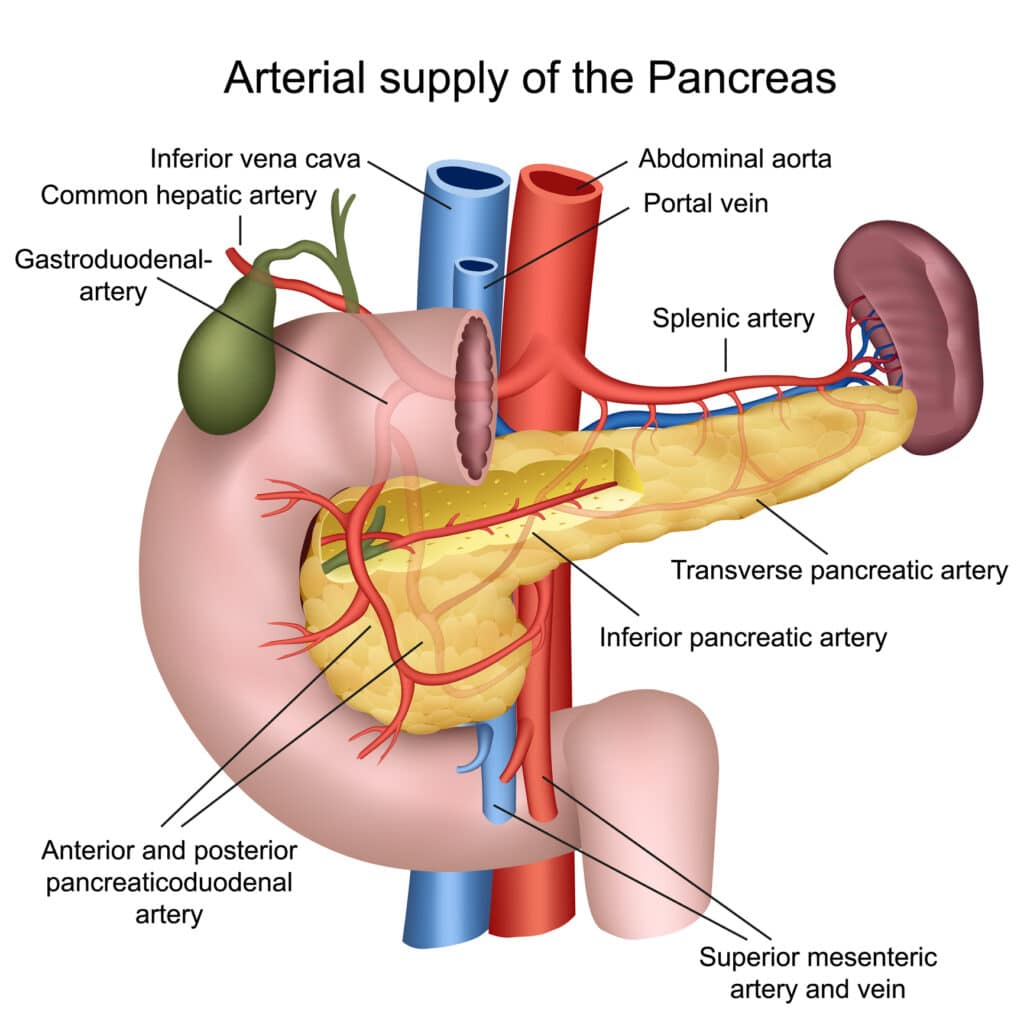 Because the tumor was so close to a major artery, a straightforward surgery to remove it — called a distal pancreatectomy — seemed out of the question. But Dr. Mejia proposed an alternative Appleby procedure to remove the pancreatic cancer while still leaving important blood vessels intact.
"Dennis had what we call collateral circulation. Basically, the cancer involved the main circulation to his liver, and this blood supply needed to be sacrificed," Dr. Mejia explains. "But there were alternative blood vessels that made the proposed surgery possible."
Dennis and Jena were overjoyed by the turn of events.
"Emotionally, it was major," he says. "It could mean the difference between being at my granddaughter's wedding and seeing grandkids from my youngest son."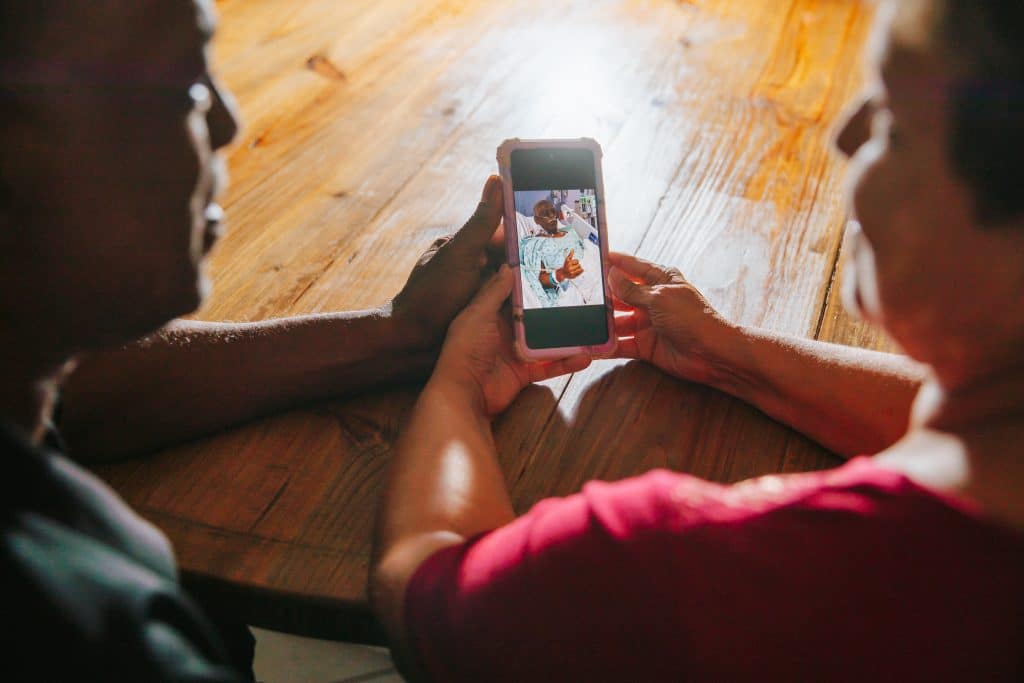 With Jena by his side, Dennis was determined to do whatever he needed to do to recover from the lifesaving surgery.
APPLEBY PROCEDURE
So in June 2022 — a year after his diagnosis — Dennis and Jena made the 90-minute drive from Waco to Methodist Dallas for surgery.
"I was going to be able to have a surgery that not all surgeons in Texas can even do," Dennis says. "I happened to be at the right hospital with the right surgeon who knew how to do this."
Dr. Mejia and his team performed the Appleby procedure, working for three hours to remove part of Dennis' pancreas, spleen, and gallbladder.
"Not everybody is a candidate for this surgery, so it's very fortunate," Dr. Mejia says. "And this reflects to me that you need an experienced Pancreas Cancer Center to offer this as an option. Otherwise, he would have been on chemo indefinitely."
And just hours after leaving the operating room, Dennis was already up and trying to walk.
"I was determined," Dennis says of his path to recovery. "I said, 'I'm planning to do whatever I need to do.'"
He was discharged from the hospital less than a week later. He says his stay was made easy by the round-the-clock care he received from the staff. That included a dedicated "pancreas navigator," a devoted nurse who guided him through each step from referral to treatment to post-treatment care at Methodist Dallas.
"From the nurses and technicians all the way to housekeeping, they were amazing. I was treated like I was the only patient they had to deal with."
—Dennis Taylor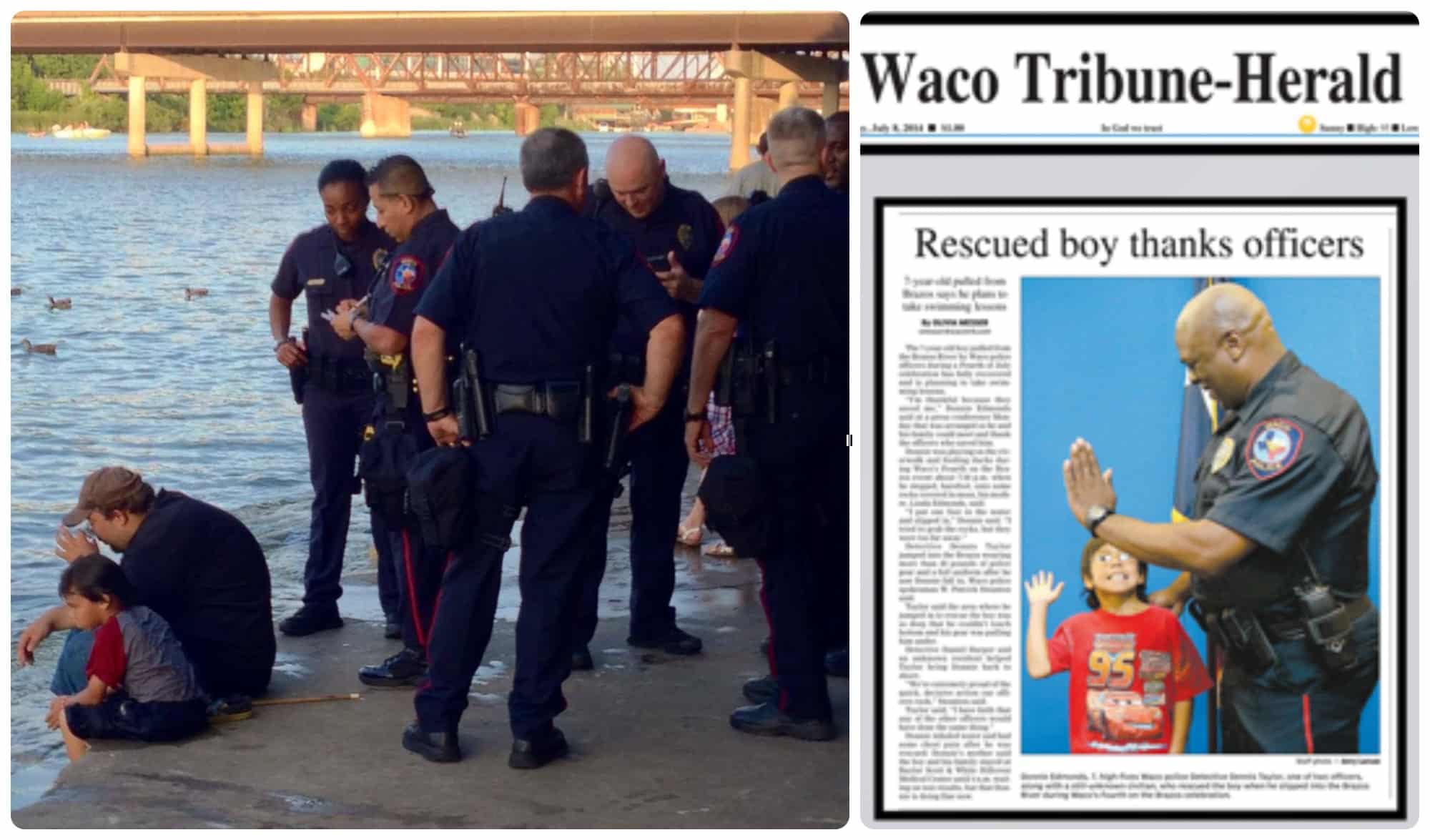 More accustomed to rescuing others than being saved, Dennis once jumped into the Brazos River to rescue a 7-year-old boy.
BRIGHTER THINGS AHEAD
Nowadays, Dennis is soaking up time with his family and friends. He says he's thankful for the support from his "police family," who routinely cooked meals and organized fundraisers for him.
Between follow-up checkups and radiation treatments, he plans to continue traveling with Jena, spending time with his four grandchildren, and volunteering with the U.S. Navy Sea Cadet Corps. He says he's excited for a future beyond cancer.
"This is a part of me, but it's not all of me," he adds. "I look back on the last year, and I'm glad I did all the things I did. I'm already looking forward to what I get to do in the next few years."