Yvette Adams relied on her sister Yvonne's support to fight breast cancer, "as my mother would expect me to do."
Yvette Adams shares more than genes and a love of shopping with her twin sister. The family has a long history with breast cancer.
When the Duncanville woman was diagnosed with an aggressive type of cancer last year, her twin sister, Yvonne, had already gone through her own scare, just like their older sister and mother before them.
And, just like their mom and sister, Yvette fought her cancer — and she won — with help from the team at Methodist Charlton Medical Center.
"There's nothing I could do other than fight it," Yvette says. "I got up every day, showered, put my makeup on, and went to work — as my mother would expect me to do."
The start of the journey
When Yvette found a lump in her breast during a self-examination in early 2019, the rapidly growing cancer was already stage II.
Like her twin sister, whose lump turned out to be benign, Yvette was treated by Kevin Niblett, MD, a general surgeon on the medical staff at Methodist Charlton, whose oncology unit is accredited by both the Association of Community Cancer Centers and the American College of Surgeons' Commission on Cancer.
"That designation means we're equipped to diagnose and treat cancer from start to finish," Dr. Niblett says. "We have the specialists to care for all cancers."
Such medical expertise is critical, but so is moral support, and Dr. Niblett offered that, too.
"When I first met with Dr. Niblett," Yvette remembers, "he said to me, 'You have cancer, but you're a survivor.'"
That instinct runs in the family. The twins' mother survived breast cancer in 1975 when she was only 41 years old. Their older sister also battled and survived bouts of breast cancer at a young age, first in the mid-1990s, when she was 35, and again in 2005, when her cancer returned.
"There's  nothing I could do other than fight it."

— Yvette Adams
Yvette's Treatment
Because Yvette had an aggressive type of cancer, her doctors decided it was best to shrink the tumor first with chemotherapy before performing surgery to remove the mass.
Her cancer responded well to the treatment, a credit to her positive mind-set and diligence in keeping appointments. Nevertheless, she opted to undergo a double mastectomy to remove both breasts, in hopes of ensuring that the breast cancer wouldn't return.
"I didn't want to worry," Yvette says.
During a 15-hour surgery, Dr. Niblett worked to remove Yvette's breasts while plastic surgeon Jeffrey Hopkins, MD, DDS, on the medical staff at Methodist Charlton, reconstructed them using tissue and fat from her abdomen, rather than relying on breast implants.
"They're known for being meticulous in their work," Yvette says. "All of the nurses spoke very highly of Drs. Hopkins and Niblett."
The doctors are used to working as a team. They've been doing it for a quarter-century.
"We're about the same age and came to Methodist Charlton about the same time, 25 years ago," Dr. Niblett says. "He's the main plastic surgeon at Methodist Charlton, and we work together on breast cases."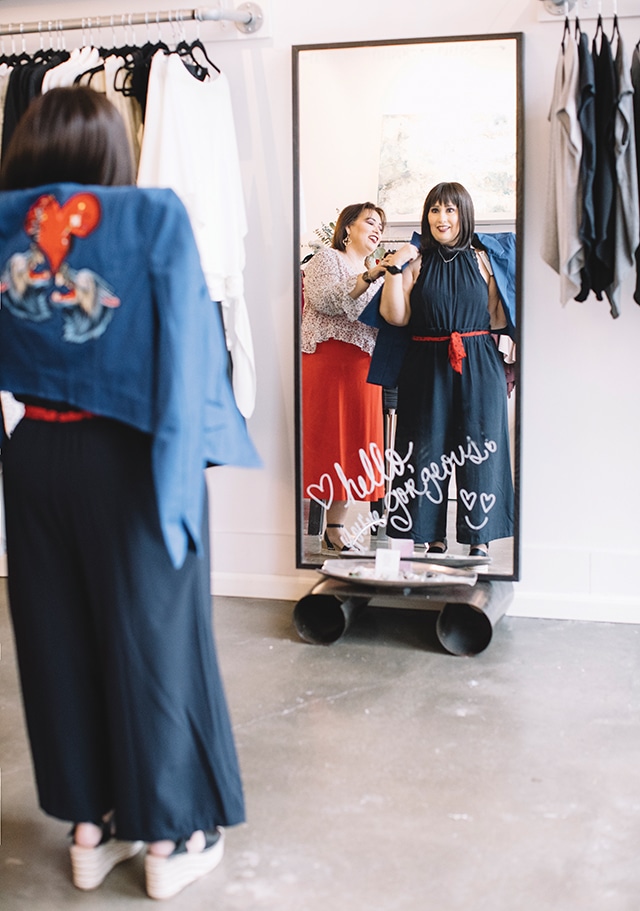 Yvette, right, is back on her feet and living life to the fullest with her sister, Yvonne.
All in the family
Yvette's friends and family, especially her twin sister, supported her throughout several months of chemotherapy treatment and several more months of recovery from surgery.
"She and my brother-in-law are the best caregivers ever," Yvette says.
The strength Yvette drew from leaning on Yvonne wasn't lost on her doctor.
"Everywhere she goes," Dr. Niblett says, "she brings her twin sister."
Now that Yvette is back on her feet, the time the sisters spend together is less centered on medical appointments and more focused on the things they love doing together: shopping, getting their nails done, volunteering for charity, and participating in 5k races.
But, in her race against cancer, she says, she couldn't have picked a better squad.
"I couldn't have done this without the Methodist team," Yvette says.