Dallas activist Leslie Armijo Cannon is used to juggling a full-time job, her charity and volunteer work, community outreach projects, and raising her children. But last June, a car crash shattered her right wrist and sent everything toppling.
It was with the help of the orthopedic team at Methodist Dallas Medical Center and several months of physical therapy that the 38-year-old mother of two was able to overcome the trauma and regain a semblance of normalcy.
"Looking back, I wouldn't want to go anywhere else," Leslie says of her care at Methodist Dallas.
A LIFE-CHANGING ACCIDENT
Leslie remembers driving to pick up her kids from school when another car inadvertently hit hers while trying to make a turn in the middle lane. The impact triggered Leslie's airbag, which shattered the bones of her wrist as it rested against the wheel.
"I had no feeling in my fingertips, and I couldn't move my fingers," Leslie recalls.
After the car crash, the ambulance took Leslie to the emergency department at Methodist Dallas. There, Niladri Basu, MD, orthopedic trauma surgeon on the hospital's medical staff, examined her injuries.
"She had a pretty severe injury overall in her wrist," Dr. Basu says. "There were greater than three fractures in the wrist that involved the joint itself. Overall, these tend to be very painful."
He says fractures like hers are typically seen in seniors who fall and try to brace themselves with their arm, or as in Leslie's case, in motor vehicle accidents.
Leslie had to have surgery in order for Dr. Basu to repair the damage. He made an incision along Leslie's forearm to fix the fractures and reconstruct the bones and joints with the help of metal plates and screws. He says an older injury in the same arm made the case more complicated, but the surgery is a common procedure at Methodist Dallas, a Level I comprehensive trauma center.
"We're very used to these complex distal radius fractures or complex types of injuries," Dr. Basu explains.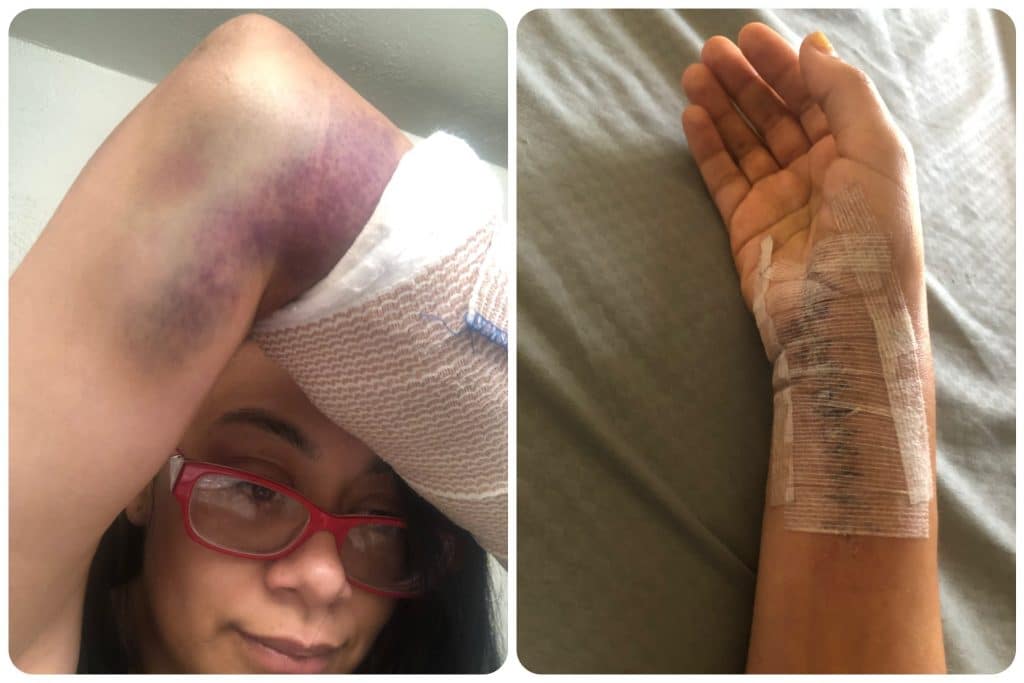 OVERCOMING OBSTACLES
After that initial surgery, Leslie had another shortly afterward to remove the hardware from her wrist. And there were months of physical rehabilitation between and after her operations.
"The occupational therapy department at Methodist Dallas was really supportive. They were really great," Leslie says. "I feel like I did make quite a bit of progress, but I know there's still a lot more ahead of me."
One of the biggest hurdles was adjusting to life without the use of her dominant hand. Even the most basic tasks became an ordeal, like tying her shoes, braiding her daughter's hair, and washing the dishes.
"You're so used to having two hands, you know, you just take it for granted," Leslie says.
But Leslie was motivated to adapt and recover. Her work in the community drove her, and she continued collecting necessities for people in need, educating others about COVID-19, and delivering food and water during February's brutal winter storm.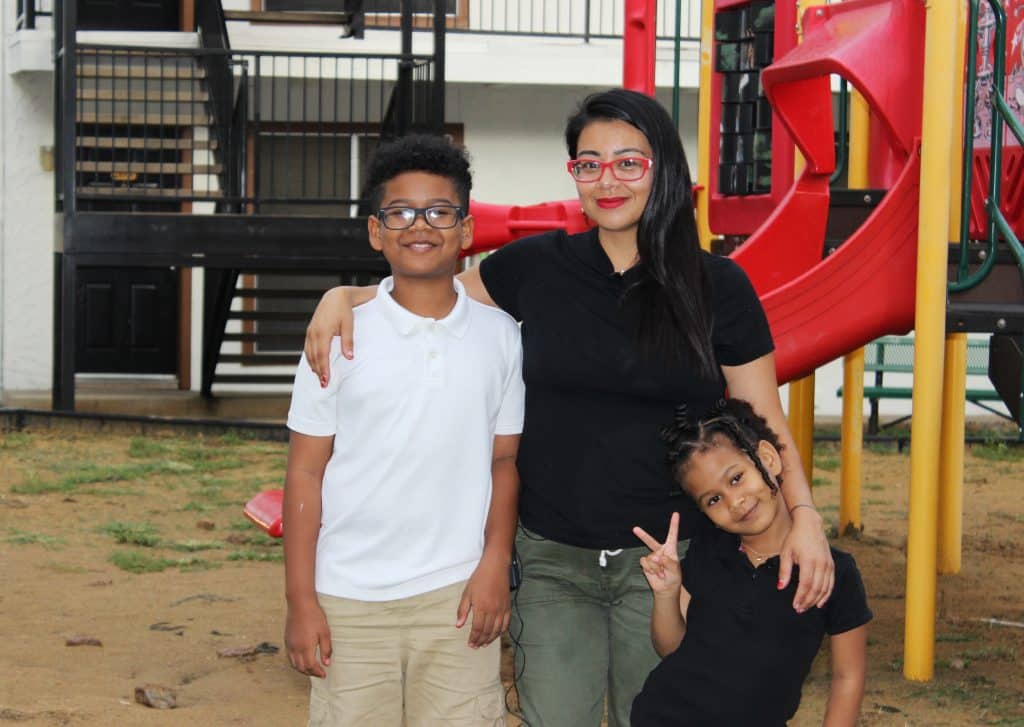 Leslie with her son, Jude, and daughter, Lola
That determination, Dr. Basu adds, is a big reason for why Leslie is healing as well as she is. Since the car crash, Leslie practices simple hand and wrist exercises constantly to regain her range of motion.
"I always make it very clear to my patients that they are the best therapists in all of the city or country or world because they're with themselves 24 hours a day," Dr. Basu says.
Leslie will need a third surgery to remove a part of her ulnar, one of the bones in the forearm. She says this part of her journey is far from over, but she has confidence in the medical team at Methodist Dallas to help her through it.
"I can't imagine being at another facility looking back on it," she says. "I feel like I know Methodist, and I feel like it's a real staple in between West Dallas and Oak Cliff."