Every surge in COVID-19 cases fills hospital beds and puts pressure on the nursing and medical staff. That inspired Methodist Health System to develop an innovative way to care for COVID-19 patients in the comfort of their own homes using take-home oxygen.
Thanks to new virtual care options, patients who are accepted for the program can complete their recoveries away from the hospital — with help from a mobile oxygen kit.
For Reginald "Reggie" Saulters, it was a welcome relief to be discharged from Methodist Richardson Medical Center after four days fighting the virus.
As a mortuary driver, Reggie is all too familiar with the pandemic's toll, having made many visits to nursing homes in the past year. So while he was grateful for the care he received, he was happy to be well enough to go.
"Everybody on the floor had COVID-19," he says, "and I was glad to go home."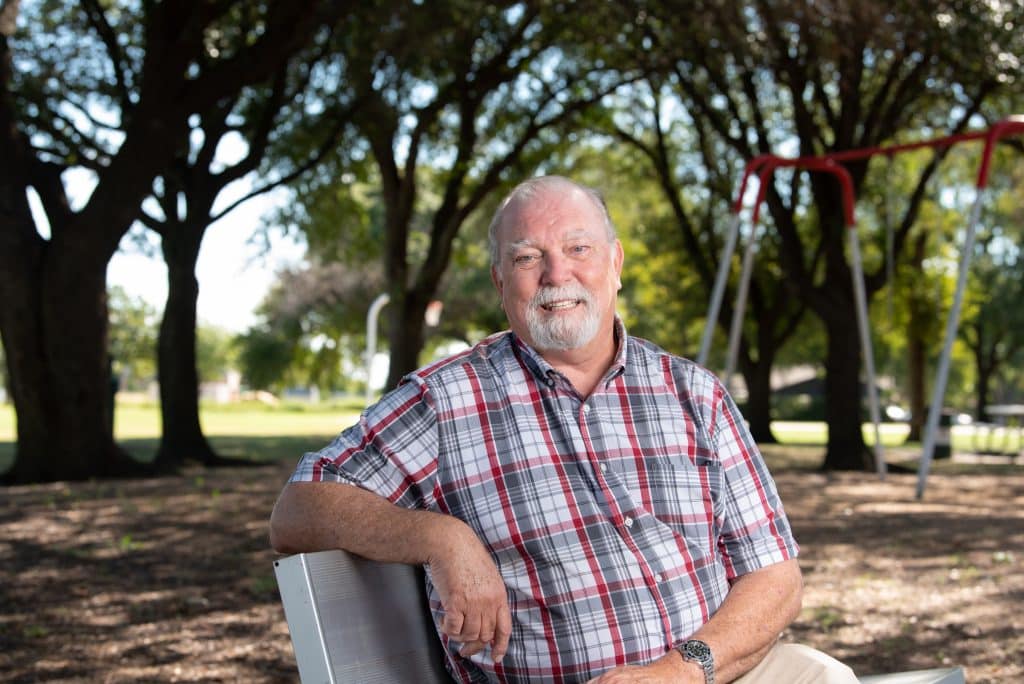 Reggie Saulters has seen the pandemic at its worst, so his discharge from the hospital was a relief.
Reggie was sent home equipped with an oxygen kit that he could sling over his shoulder, plus a portable oxygen machine that plugged into his bedroom outlet.
"Sometimes, at 2 a.m., I couldn't breathe, and I'd turn the oxygen on for an hour and I'd be OK," Reggie says.
And thanks to virtual care, help was always just a phone call away, whenever he might need it.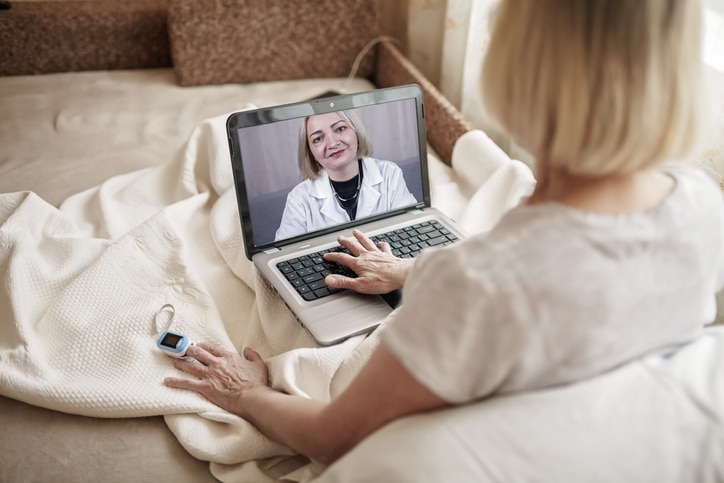 Virtual visits and a portable oxygen kit make recovering at home from a bad bout with COVID-19 possible.
VIRTUAL VISITS
In addition to the take-home oxygen, Reggie was linked with Kai-Soon "David" Yang, MD, family practice physician on the medical staff at Methodist Richardson. Dr. Yang followed up with virtual visits, ensured that Reggie continued to test negative for the virus, and referred him to a pulmonologist.
"Often, we will see patients for two to three days in a row right after discharge to make sure they are safe and stable at home," he says. "Then the schedule gets relaxed to two to three times per week, depending on how the patient is doing and weaning off of oxygen."
Dr. Yang and his colleagues researched and set up the home oxygen program, part of a systemwide effort to respond to the challenges of each spike in COVID-19 cases.
"Much of this came from the fact that our leadership identified a problem, and we did our best to step up, help, and ultimately take care of our patients and community," Dr. Yang says.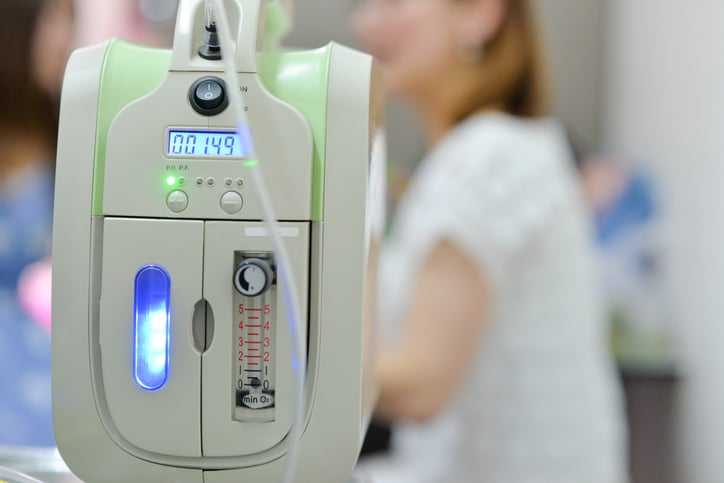 Oxygenation machines are more compact than ever and can be used in the comfort of home.
Treating patients at home with take-home oxygen is good for everyone because it opens a bed for sicker patients, says Ashley Pirisino, MD, family medicine physician on the medical staff at Methodist Charlton and Mansfield Medical Centers.
"It allows the patient to get out of the hospital a little bit sooner and get back to healing in a home environment," says Dr. Pirisino, "More importantly, it frees up beds in the hospital for more acutely ill patients."
EASY TO ADAPT
Steven Reeves, one of Dr. Pirisino's patients, was discharged from Methodist Charlton after 12 days, including three in intensive care.
He said it was easy to adapt to virtual meetings with Dr. Pirisino, noting that he had a pulse oximeter, blood pressure monitor, and thermometer to provide vital statistics.
"Dr. Pirisino and her staff were a good transition once I left the hospital," Steven says. "They went above and beyond."