Summer is sandal season. Head to the pool or beach, and it's a barefoot bonanza. However, foot care should still be top of mind.   
While it's tempting to shed your shoes when the temperatures rise, R. Jeffrey Doyle, DPM, FACFAS, a podiatrist on the medical staff at Methodist Richardson Medical Center, warns against being too footloose and fancy-free.   
"Wearing flip-flops and going barefoot can cause a whole lot of problems including injury and infections that could otherwise be avoided," Dr. Doyle says.   
It's even more dangerous if you're among the millions living with neuropathy, numbness in the feet and other extremities.   
"Oftentimes they aren't aware if they have stepped on something hot or sharp, which can cause severe burns and infection," Dr. Doyle says.  
Keep your feet safe by heeding Dr. Doyle's recommendations: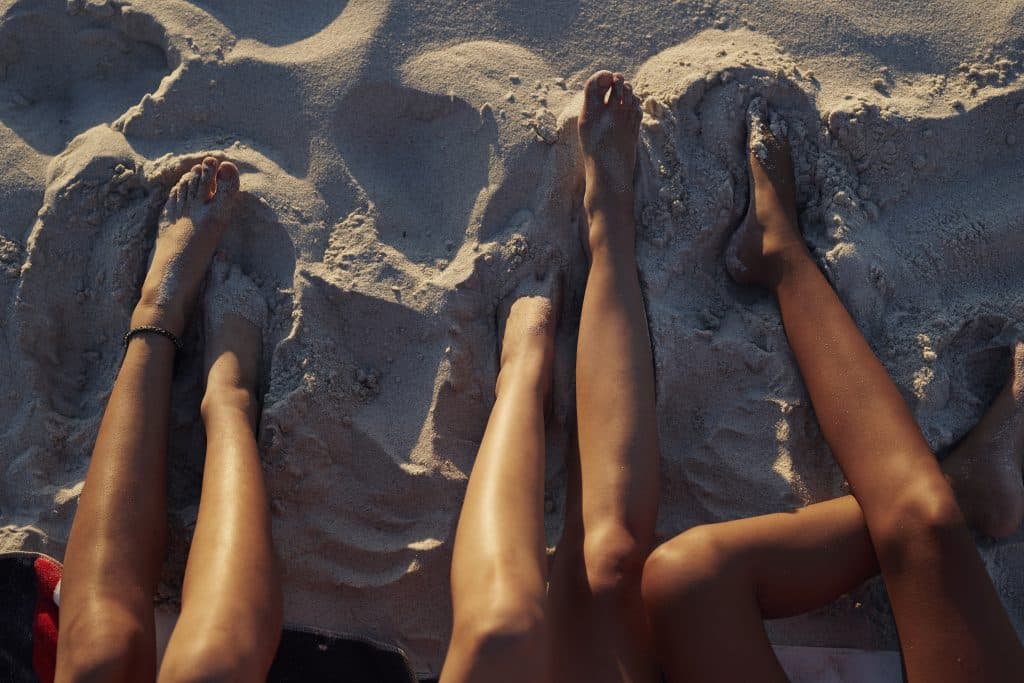 FLIP-FLOPS, FLATS, AND BARE FEET
Flats and flip-flops have no arch support and are notorious for causing plantar fasciitis, a disorder of the connective tissue that runs along the arch of the foot.  
"Going barefoot is even worse," Dr. Doyle says. "Avoid walking barefoot as much as you can."  
People with high arches and low arches are equally susceptible to plantar fasciitis, which feels like a "stone bruise in their heel," he says.  
"We see it constantly due to poor footwear," Dr. Doyle says, "and even more often during the summertime." 
SEEK OUT ARCH SUPPORT
He recommends athletic shoes, cowboy boots, hiking boots, or sandals that have a contoured foot bed and arch support.  
For ladies who want a little lift, wedges or sandals with a 1- or 2-inch heel are solid options approved by Dr. Doyle.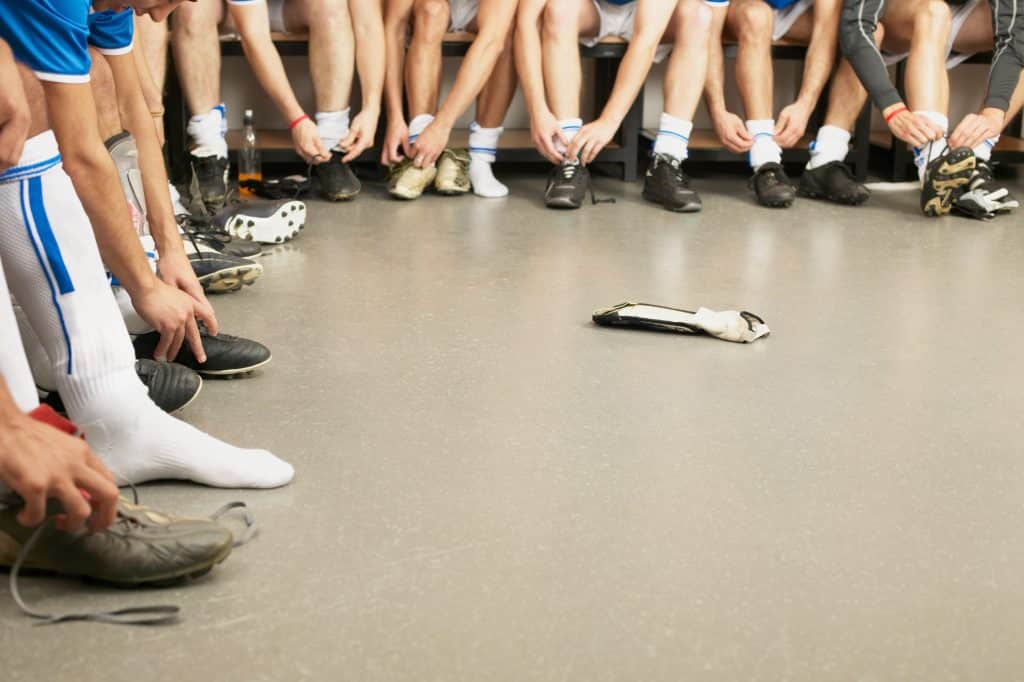 ATHLETIC FOOTWEAR
There's a reason high tops don't look like soccer spikes and why football cleats are a far cry from tennis shoes: Each type of shoe was designed to support a particular motion or activity.  
"It's imperative to wear the proper footwear for each of these sports," Dr. Doyle warns.  
And definitely don't go shoeless. Going barefoot during touch football, a pickup game of soccer, or running is the easiest way to break a toe or sprain an ankle.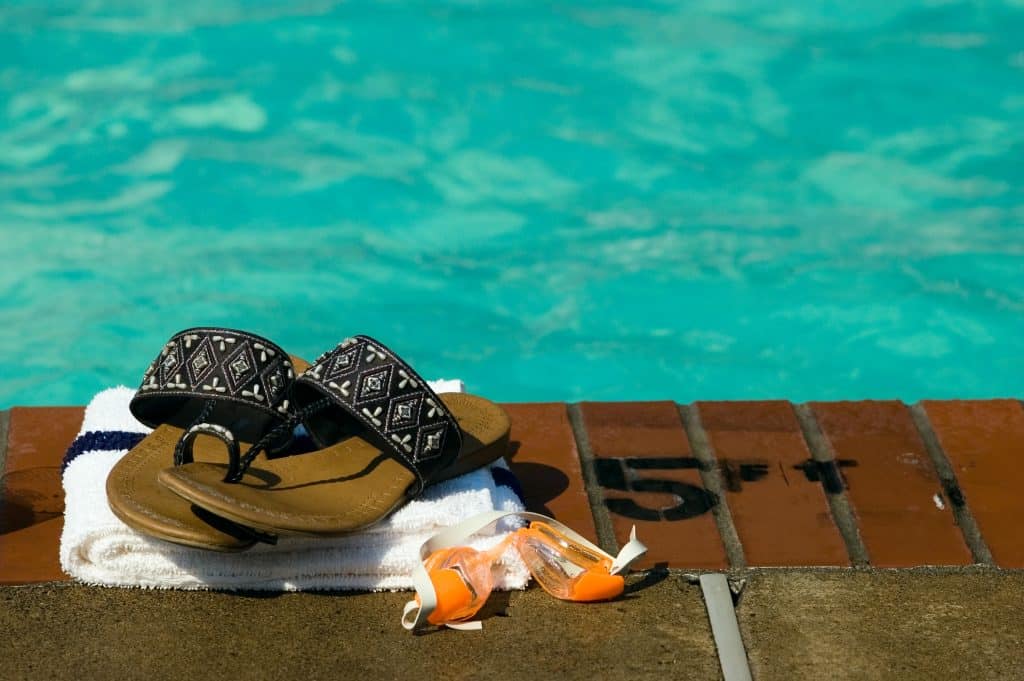 AVOID FOOT FUNGUS
Don't let the name athlete's foot fool you: It's not just jocks who can catch this fungal infection of the feet and toenails.  
Here's another reason to avoid going barefoot in public places like hotel rooms, shared shower facilities, and your gym's locker room. It's impossible to know whether they have been sufficiently sanitized. 
Nail salons can also be a breeding ground for infections. Disposable plastic liners in soaking tubs are a must, as are sterile tool kits for each customer. Consider bringing your own from home.  
While mostly an annoyance, untreated athlete's foot could spread to the toenails. Fungal infections of the toenail are not only unsightly and hard to get rid of, they can also cause painful ingrown toenails.   
"People experiencing ingrown toenails should always see a podiatrist for treatment," Dr. Doyle says.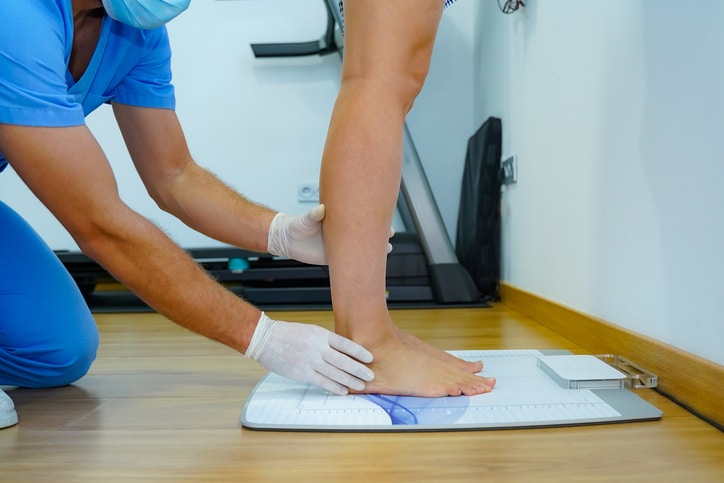 WHEN TO SEE A DOCTOR
Don't assume that your foot or ankle pain is just a sprain. It could be a torn ligament or an avulsion fracture, which is when a ligament yanks off a piece of bone.  
"People who have injured themselves need to be seen and evaluated right away," Dr. Doyle says.  
Injuries that aren't properly treated can lead to serious consequences such as joint instability, chronic pain, and infection.  
If you suspect you've broken a toe, Dr. Doyle warns: "Toe fractures run the gamut of severity."   
Some are minor enough to heal on their own with taping and compression. A fracture that's displaced the bone requires treatment, as does one that breaks the skin. 
"An open fracture is an urgent matter and needs to be flushed out with antibiotics," Dr. Doyle says. 
Keep these care tips in mind, and you'll get your summer off on the right foot.