Everything went as planned when first-time mom Hayley Mattson got the natural birth she asked for at Methodist Mansfield Medical Center — right up until she changed her mind and requested epidural anesthesia.
"My labor was so easy after that," says 26-year-old Hayley, who had originally planned to forgo anesthesia. "I'm a big fan of epidurals now."
The Grand Prairie resident was thrilled that everything else went like clockwork last fall when she gave birth to baby Everleigh under the supervision of Angalene Jackson, DO, OB-GYN on the medical staff at Methodist Mansfield.
"I'm going to have every baby from here on out at Methodist Mansfield because they are so caring."
—Hayley Mattson
She says the key to her great experience was feeling heard by the staff about wanting a natural birth.
"Everybody there listened to me from the moment I walked in," she says. "I had exactly the experience I wanted because everyone was on my side."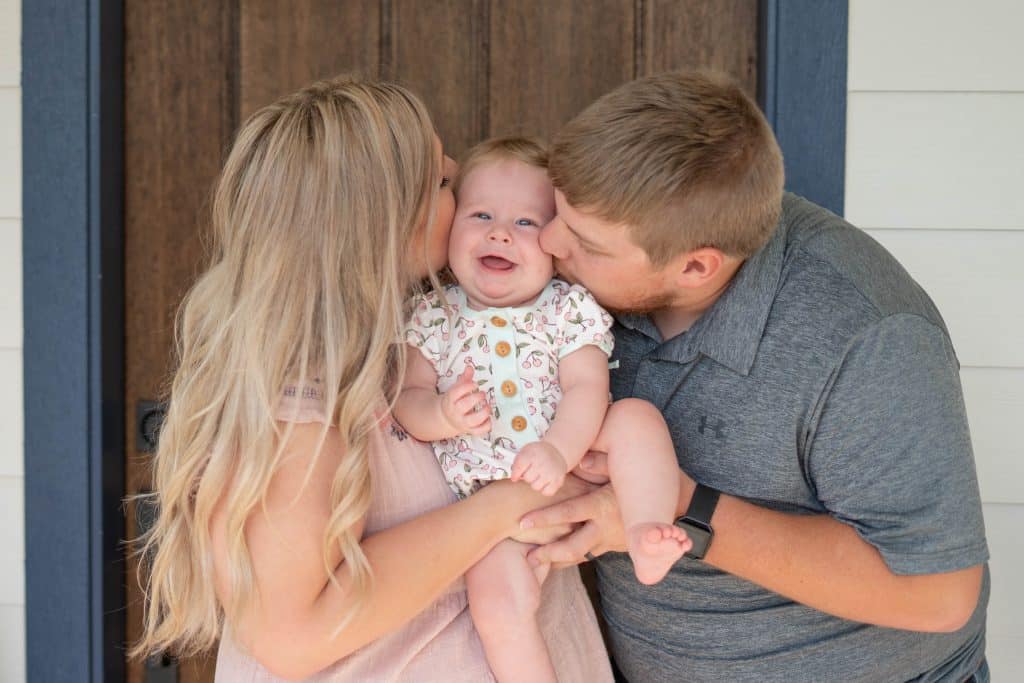 NATURAL DELIVERY
Hayley didn't know quite what to expect during her first labor last fall, but she knew what she wanted: a natural birth, delayed clamping of her baby's umbilical cord, and immediate "skin to skin" contact — which has been shown not only to stabilize the infant's heartbeat and breathing but also to release oxytocin in the mother.
That's the standard of care at Methodist Mansfield, so long as a natural delivery is safe for the mother and baby, Dr. Jackson says.
"We do our best to make sure people are comfortable and happy with their experience — in addition to getting high-quality care," she says. "It's one of the biggest moments of their lives, and listening is important so that they feel not only safe but also content."
Methodist Mansfield is a Level III neonatal intensive care provider, so the hospital is well prepared to care for critically ill and premature newborns, as well as healthy babies like Everleigh.
Dr. Jackson had her own son at Methodist Mansfield about two years ago.
"We are so fortunate that our nurses are all excellent and very experienced," she says. "The staff has been here for so long that it says a lot about the environment as a supportive place. I experienced that as a patient."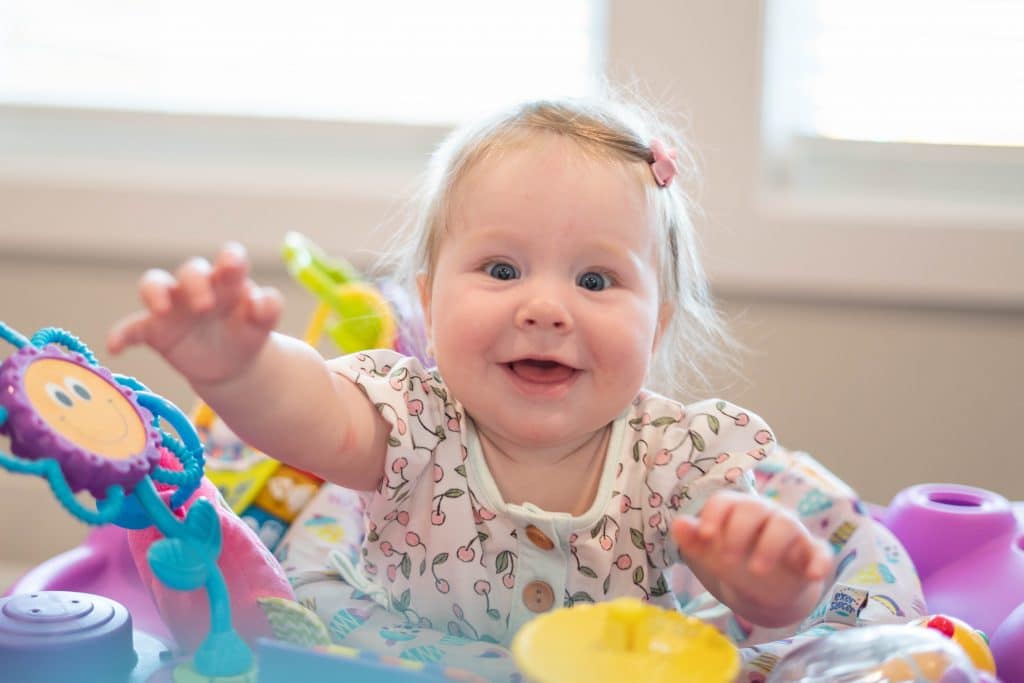 INCREDIBLE NURSES
Hayley's labor began when she awoke at midnight on her due date. Once at Methodist Mansfield, she slept on and off while her husband, Trey, relaxed on a comfortable pull-out couch.
"The nurses were incredible," Hayley says. "They were so accommodating."
They offered Hayley options for ambulatory labor and different types of pain relief, guided her into position to ease her delivery, and brought her aids, like an extra pillow.
Hayley dilated quickly and chose to have epidural anesthesia, a spinal nerve block that can help cervical dilation proceed by relieving maternal pain and tension.
But the biggest challenge was yet to come. Little Everleigh was positioned with her face up toward Hayley's abdomen, which makes delivery more difficult. Hayley pushed with all of her strength for about 90 minutes to bring her into the world.
"It was hard, harder than all of the labor combined," she says.
Everleigh arrived on her due date, and the newborn was immediately placed in Hayley's arms.
"It was very personal and quiet," Hayley says. "They kept the lights down low, and it was so stress-free. Even the food was fantastic."