For much of their lives, sisters Yesenia and Jocelyn Marin have been mistaken for each other's twin. Now their newborns — delivered hours apart at the same hospital by the same doctor — seem certain to share their fate.
"Everybody asks, 'Are you guys twins? Did you plan this?'" says Yesenia, the older of the two, laughing. "Trust me, we didn't."
Although the timing was a coincidence, both Garland women were patients of Carol Norton, MD, OB-GYN on the medical staff at Methodist Richardson Medical Center. Dr. Norton remembers the sisters coming to her office for their first appointments within the same week. Their due dates were only two days apart.
"It just sort of became a running joke almost with every visit," Dr. Norton says. "'Wouldn't this be funny if you two delivered together?'"
ONE SURPRISE BECOMES TWO
The sisters, separated only by four years, say they've always been close, but they never planned to go through pregnancy together.
"I found out I was pregnant first," Jocelyn says. A few days later, she came across an emailed receipt for a pregnancy test, revealing her sister was also expecting.
Yesenia, 28, didn't want to steal her little sister's thunder, so she waited a couple of weeks before sharing her news with the rest of the family. It turned into a unique bonding experience.
"I would be like, look, 'My bump is growing,' and she'd be like, 'My bump is growing too!'" Yesenia says.
Although the women had different due dates, it seemed like the baby cousins had their own ideas and couldn't wait to meet each other. The sisters checked into Methodist Richardson on Oct. 15, staying in rooms right next to each other.
"It was close to 8 p.m. when Jocelyn got to the hospital" Yesenia recalls. "She's like, 'I'm here.' An hour later, I said, 'Sister, I'm right behind you.'"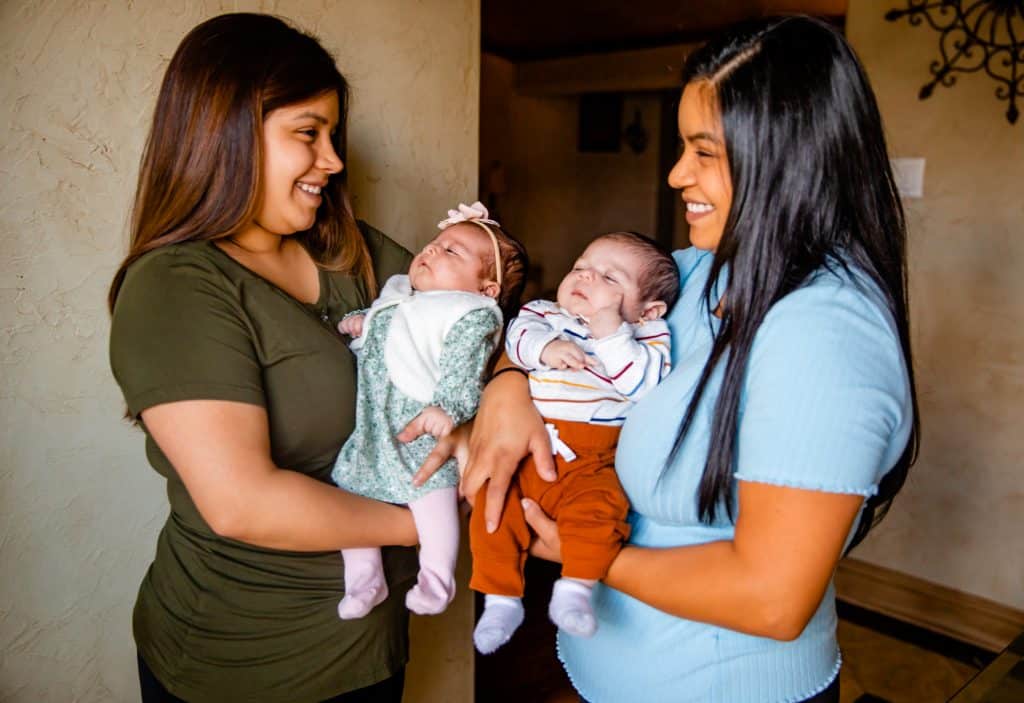 'THIS WAS VERY REMARKABLE'
Dr. Norton just happened to be out of town that night, but Elayna Brooks, MD, another OB-GYN on the medical staff at Methodist Richardson, was on call and ready to help.
"I don't think I've ever had that happen before, where it was two sisters actually delivering on the same day," Dr. Brooks says. "That was very remarkable."
Yesenia welcomed her son, Sebastian, first. He was born a little after 4 a.m., weighing 8 pounds exactly.
Not three hours passed before Yesenia heard Dr. Brooks and the nurses helping Jocelyn. She was FaceTiming with their mother and gave her a real-time account of what was happening in the hospital.
Jocelyn's daughter, Antonella, was born at 6:58 a.m., weighing 6 pounds, 3 ounces.
"I remember the time because I looked up at the clock and I heard Antonella cry. I said, 'Mom, the baby is born! And I hear her crying already!'" Yesenia says. "I started calling them twin cousins just because they were born on the same day, just three hours apart."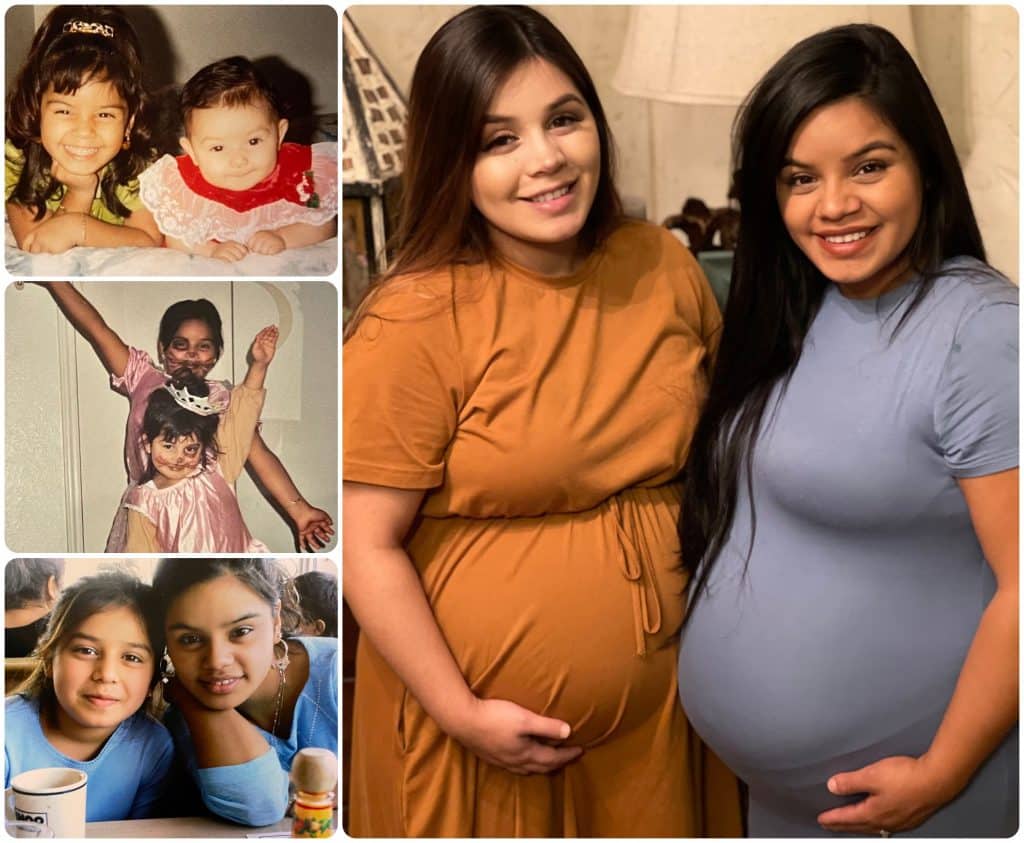 NO STRANGERS TO HOSPITAL
Although the shared experience was new, neither sister is a stranger to Methodist Richardson. Both have delivered their other children at the hospital.
"I knew that I wanted to have Antonella in the same hospital," Jocelyn says. "The nurses were so sweet. They were so supportive."
Hearing their encouraging words during labor was a huge comfort, Yesenia adds.
"The staff is just amazing at Methodist Richardson," she says. "I cannot stop saying how amazing they are."
Now the two women are back home, enjoying time with the babies and looking forward to a lifetime of double birthday celebrations.
"I hope they see each other not only as cousins but best friends," Yesenia says.