Tamara Rangel was 24 weeks pregnant with her third child, Natalia, when an ultrasound uncovered a terrifying discovery during a routine checkup. Scans revealed her unborn daughter had a life-threatening condition called gastroschisis.
Tamara, 31, was shocked to learn that Natalia's intestines had slipped through a hole in her belly and clustered outside of her body in the womb. Fewer than 2,000 babies in the U.S. are born each year with gastroschisis (pronounced gas-troh-skee-sis), though several studies suggest it's becoming more common, the Centers for Disease Control and Prevention says.
"Nobody can do anything about gastroschisis until the baby is born, so it's a big waiting game," Tamara says.
But the Mesquite mom wasn't going to sit idly by, and neither was her healthcare team, led by Sadia Khandaker, MD, OB-GYN on the medical staff at Methodist Dallas Medical Center. Though the condition is rare, Dr. Khandaker and her team were well-prepared to deal with it. And they had a key ally on their side.
"Having a patient like Tamara helps so much," Dr. Khandaker says. "She was calm and kept trust in me, the surgeons, and the whole team."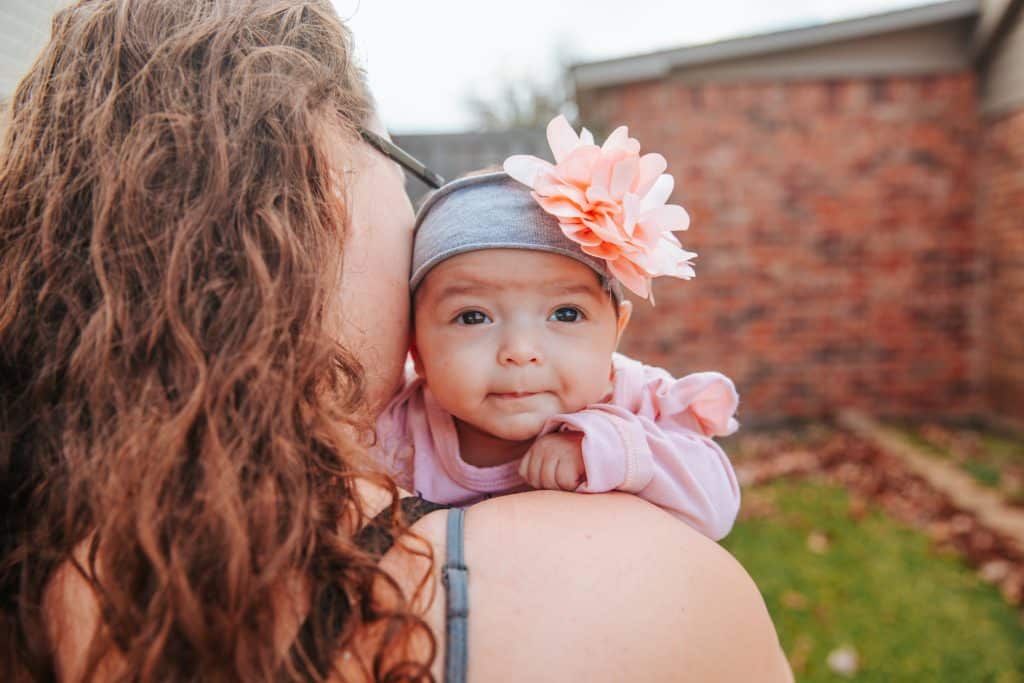 Tamara says the team at Methodist Dallas was "on top of everything" and helped ease her mind before her daughter's birth.
TEAM READY AND WAITING
That team also included Ralph Steiger, MD, maternal-fetal medicine physician on the medical staff at Methodist Dallas. It was Dr. Steiger who sounded the alarm when an ultrasound indicated that Natalia's bowels were dilated and possibly obstructed.
By then, Tamara has been referred to the hospital's level III neonatal intensive care unit (NICU), which offers comprehensive care to critically ill newborns, no matter how small. Everyone in the NICU was alert and prepared for Natalia's arrival, so they swung into action when this new development prompted an emergency cesarean delivery.
On Sept. 29 — more than a month ahead of plan — Natalia was born weighing 5 pounds, 7 ounces.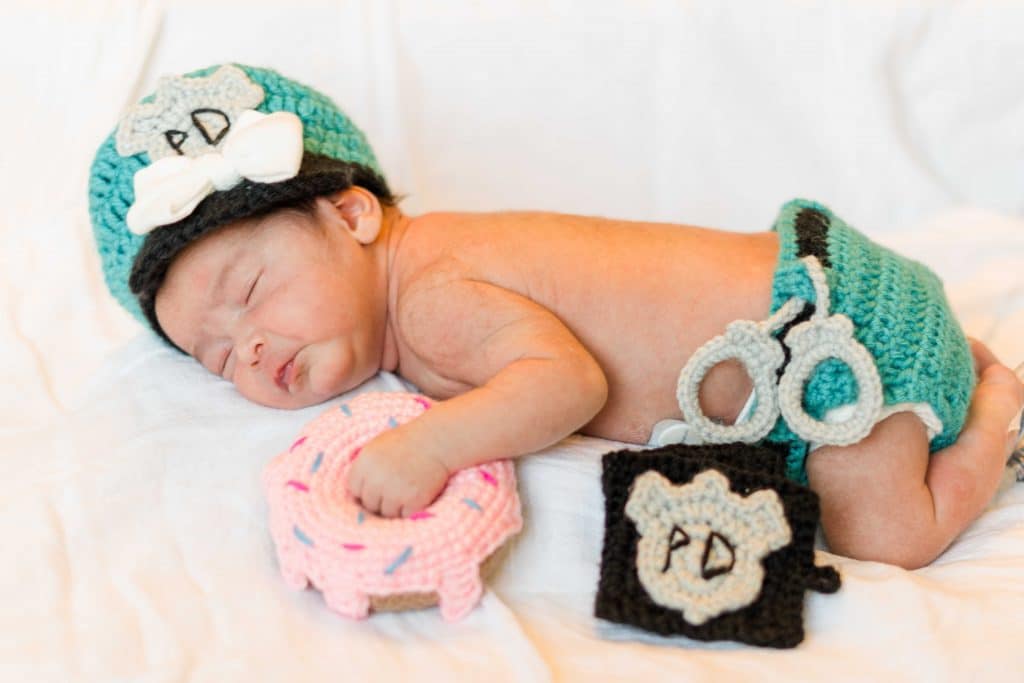 Natalia was among the NICU babies who got a treat for Halloween 2021: hand-knitted first responder costumes.
Doctors quickly wrapped her extruded bowels to protect them and rushed her to an operating room. A surgical team gently folded Natalia's intestines into her abdomen before stitching the hole closed.
"It was amazing," Tamara says. "They were on top of everything … from step A to Z.
Like all newborns with gastroschisis, Natalia was fed intravenously while she recovered. Food by mouth was introduced very slowly and carefully. Tamara and her husband visited their preemie every day and listened intently as nurses like Marnie Kraiger, RN, a 16-year veteran of the unit, explained how to care for Natalia.
"The level of concern that Tamara showed as a parent and her ability to understand the complexities of what was happening with her baby were astounding," Dr. Khandaker says. "We were able to take care of everything very swiftly."
A HAPPY HOMECOMING
By Oct. 21, Natalia was on her way home — an astonishing achievement, says Vivek Anand, MD, NICU medical director at Methodist Dallas.
"To have a gastroschisis baby extubated on the third day of life, feeding within six days, and going home within three weeks is quite rare," Dr. Anand says. "From the prenatal diagnosis to her time in the NICU, all aspects of care were available, coordinated, and synchronized for this baby's speedy recovery."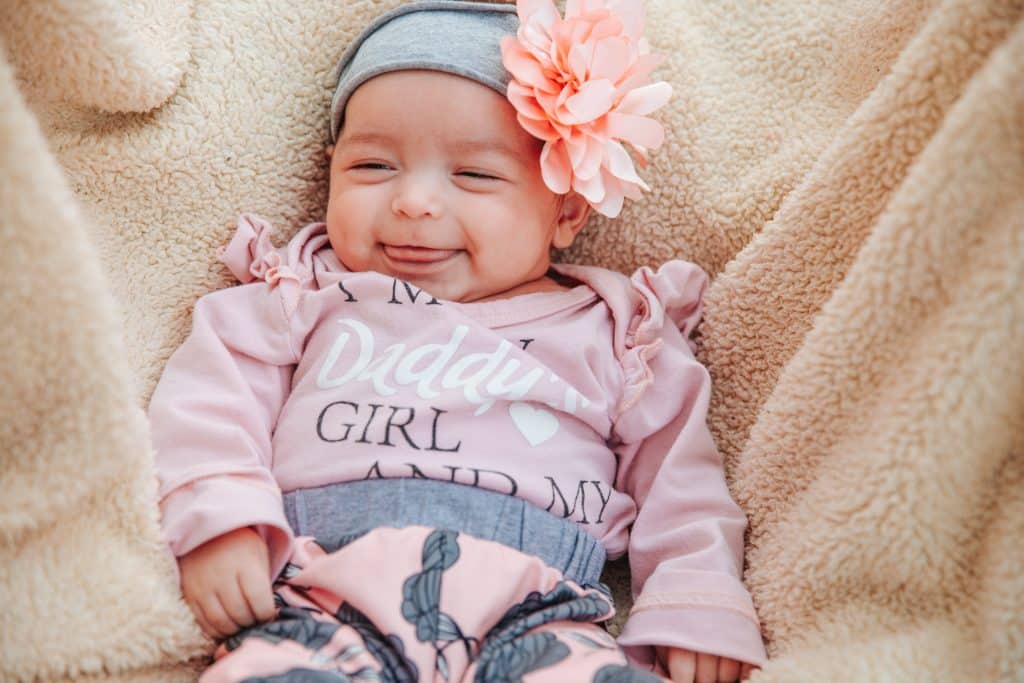 Happy and healthy, Natalia left the NICU and went home within three weeks of her delivery and surgery.
Tamara believes the family's daily visits to the NICU also helped Natalia to heal.
"I feel our being there helped her fight even harder," she says. "She was smiling in the NICU."
A few months later, Natalia continues to thrive at home.
"She's been cleared by the surgeon, who said he does not need to see her again, which is amazing," Tamara says. "She's a normal kid."