Alicia Fortner-Estrada thought she knew what to expect during the birth of her second child until a massive postpartum hemorrhage struck hours after the delivery — and the staff at Methodist Midlothian Medical Center was there "within a snap of the fingers."
Alicia and her husband, Joshua, were marveling at their newborn son, Truitt, when Alicia suffered massive bleeding that resulted in her losing about 1.6 liters of blood, a third of her body's total volume.
"It happened so suddenly," says the 31-year-old Waxahachie mom.
Alicia's OB-GYN, Jason Brown, MD, physician on the medical staff at Methodist Midlothian, rushed to her aid, along with the rapid-response team who were ready for emergencies just like this.
"Within a snap of the fingers, there were probably eight people in my room," Alicia recalls. "People from different floors were there, which I'm so grateful for because it was like everyone came just to help me."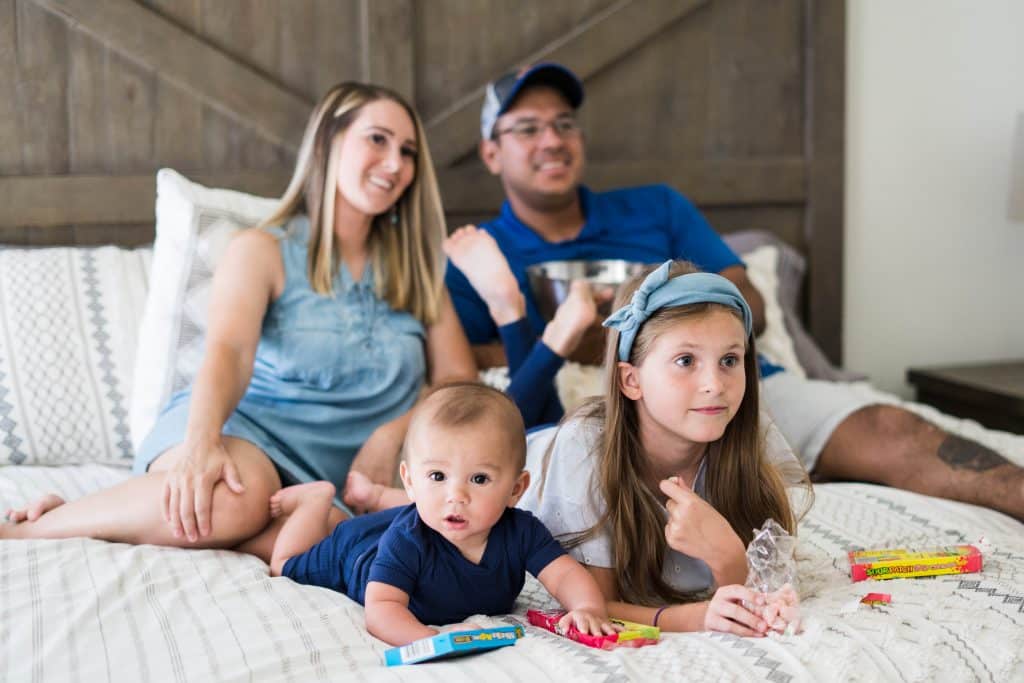 A POSTPARTUM EMERGENCY
Alicia had no warning that any complication would arise. Her pregnancy, as well as the labor and delivery, was "super normal," she says. After Truitt was born, she remembers feeling pressure in her bladder but being unable to urinate, a common experience after childbirth.
It was when Alicia passed a large blood clot and began bleeding that things went downhill fast. Her blood pressure plummeted dangerously, and she felt lightheaded.
"I was getting up for the bathroom," Alicia says. "I stood up and felt so faint and dizzy and nauseous. That feeling just flooded over me."
Thankfully, the staff at Methodist Midlothian is well prepared for this exact situation — a key factor of effective treatment, Dr. Brown says. The team is always assessing the risk of bleeding, and a mobile cart carrying lifesaving drugs and instruments is readily posted in the labor and delivery unit.
"Postpartum hemorrhages that require blood transfusion are one of the leading causes of severe maternal morbidity in the United States," Dr. Brown says.
There are multiple reasons why postpartum hemorrhage occurs, he explains, including lacerations or trauma, retained placental tissue, or pre-existing blood clotting disorders. In Alicia's case — and the most common cause — the uterus did not contract sufficiently after delivery to stench the blood flow.
"The greatest concern is to stop the bleeding before it affects other vital organs such as the heart, kidneys, and brain," Dr. Brown explains.
Alicia received two units of blood, as well as fluids and important medications to help her blood clot. While doctors reassured her husband and Alicia recovered from "the most terrifying moment" of her life, nurses like Felipe Tovar, RN, and Stephanie Bowman, RN, provided a source of comfort.
"Stephanie worked the overnight shift, and before she left, she made sure to check on me — not just as a nurse but as a person who cared," Alicia recalls. "And Felipe, when I was shaking, he held my hand and hummed with me to help me stop. What a small gesture, but in the moment, it felt so comforting and so personal."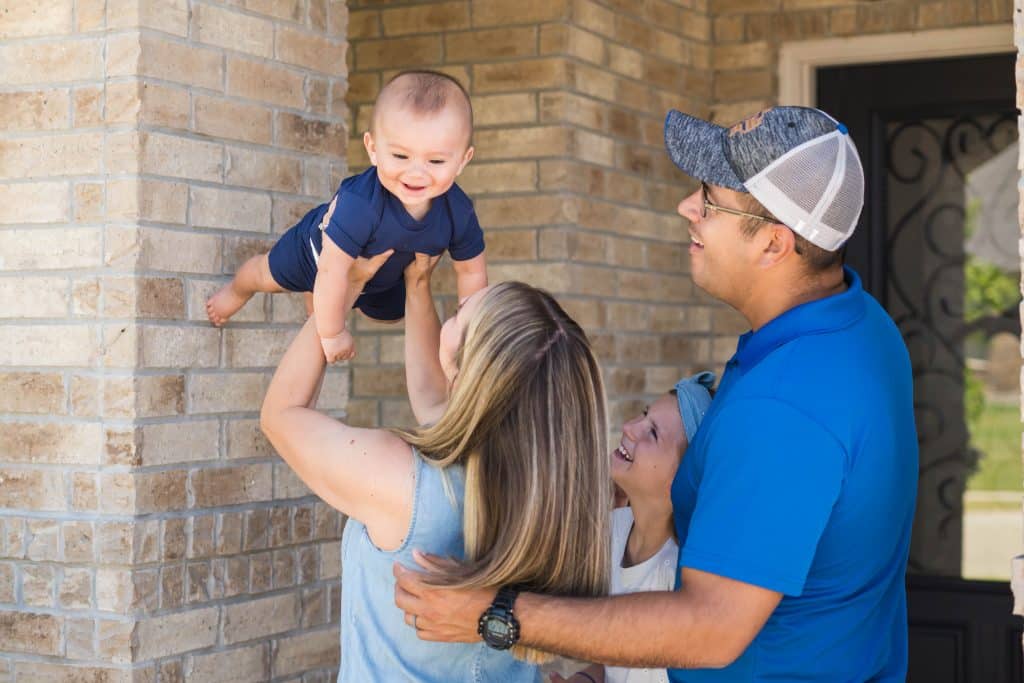 HOME WITH 'THE HAPPIEST CHILD'
Alicia stayed an extra day at the hospital before she was cleared to go home with Truitt. The now-six month old has brought endless joy to his parents and older sister, Linkin.
"He's the happiest child I've ever met," Alicia shares. "He's always smiling, from the time he opens his eyes till the time he goes to bed. He's the cutest little thing, and his sister just absolutely loves him."
She says she's grateful to the medical team at Methodist Midlothian for helping her through the traumatic event of postpartum hemorrhage.
"Everyone came together as a team, which I loved," she adds. "That really made me feel so comfortable, to have so many people from the whole hospital be at my bedside."