There's a new COVID-19 variant making headlines around the world, and Omicron has become the dominant form of the virus in Dallas-Worth.
While this is no time to panic, it's high time to get vaccinated — and if you are fully vaccinated, to consider getting a booster dose. The first two North Texas cases, identified, involved two fully vaccinated men with no recent travel history, showing the variant was already spreading in the community by early December.
Within weeks, Omicron became the dominant variant, overtaking Delta, and pushing the statewide positivity rate to nearly 34%, a new record. Health officials estimate that every case of Omicron leads to three new infections, on average. The good news is that the vaccines still protect against severe infections and hospitalization.
Pfizer and its partner BioNTech say laboratory tests have found that, because of waning antibodies, two doses and a booster protect about as well against the more transmissible Omicron variant as two doses did against earlier variants. But further study is needed.
"We haven't had long enough to observe this variant to determine whether it's more dangerous," says Karen Roush, MD, vice chair of pathology for Methodist Health System. "But it's one more reason to get vaccinated — and for all vaccinated adults, young and old, to get boosted."
That's exactly what the Centers for Disease Control and Prevention advised within days of the variant's discovery in South Africa: "Everyone ages 18 and older should get a booster shot."
Each time a new COVID-19 variant surfaces, pathologists like Dr. Roush seek to answer three key questions:
Is this mutation more transmissible?
Does it cause more severe infections?
Are current vaccines effective against it?
Here's what we do know about Omicron.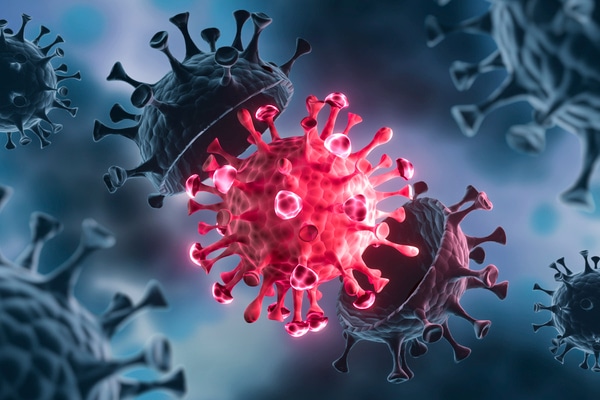 The Omicron variant has more mutations than any previous variant, but that doesn't necessarily make it worse.
WHY IS OMICRON WORRISOME?
Mutations set new generations of COVID-19 apart as "variants of concern," and Omicron has 50, many more than any variant yet. Most of these variations are on the spike protein, the "skeleton key" structure that the coronavirus uses to access our cells.
"We are in the period of waiting to see what happens with the initial wave of patients," Dr. Roush says. "Before the year's end, we will have a fairly clear idea about transmissibility and mortality due to the Omicron variant."
Last summer, the Delta variant filled hospitals around the world because it was twice as transmissible as Alpha, the first variant of concern. It has since driven less contagious versions of the virus to virtual extinction and remains the leading cause of the ongoing pandemic, causing tens of thousands of new infections each day in the U.S. alone.
Now Omicron has become the new Delta.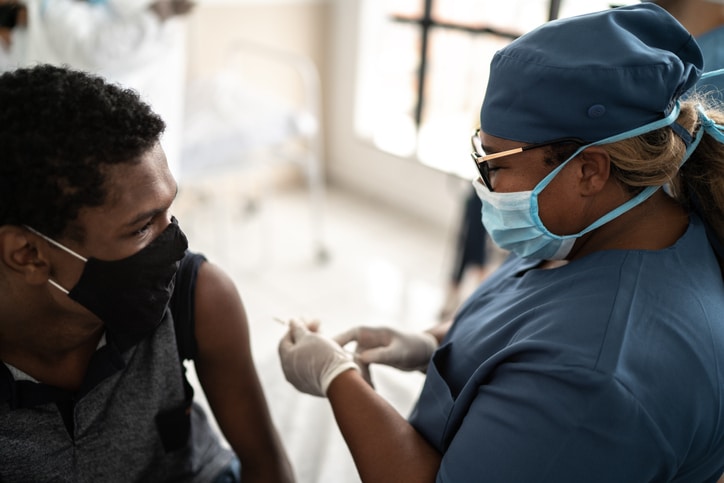 Similar to Delta, Omicron may present a bigger threat for young people, another reason for them to get vaccinated.
WILL IT MAKE PATIENTS SICKER?
There's good news from South African doctors treating the first identified cases of Omicron: Most cases among vaccinated patients have been mild.
That said, the unvaccinated are proving just as vulnerable to this variant as they are to other versions of the virus, especially younger patients in their 20s and 30s, according to a critical care doctor in South Africa's largest city.
"Young people are coming in with moderate to severe disease, some needing intensive care," Rudo Mathivha, head of the ICU at Baragwanath Hospital, said at a news conference in Johannesburg.
Delta, too, caused more infections among a younger patient population, joining the elderly and people with other chronic illnesses as the virus's prime targets.
"We're seeing more people in their 40s in the ICU," says Michael Foster, MD, pulmonologist on the medical staff at Methodist Richardson Medical Center. "And these patients don't have many comorbidities at all. They're not old or sick with another disease."
Younger people may be getting sicker because they haven't been vaccinated or because their immunity, whether from catching COVID-19 or getting a vaccine months ago, has worn out. That's why getting a booster dose of the vaccines may be just what the doctor ordered to stop Omicron.
But it's important to remember that Omicron can't take us back to "square one." We are far better off now than a year ago, thanks to the vaccines and the many lessons we've learned over the past two years about stopping the spread.
"Vaccination, masking, and social distancing are the most prudent, reasonable, and accessible methods to prevent transmission," Dr. Roush says.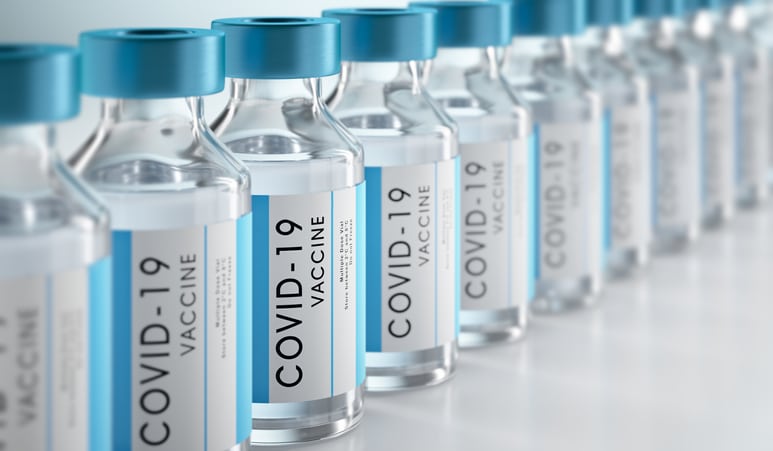 Don't discount the current vaccines to prevent deaths and hospitalization. But new drugs are being developed.
WILL THESE VACCINES STOP IT?
The current slate of vaccines is proven to be effective at preventing the worst cases of COVID-19, from Alpha to Delta. Research has found that those who are fully vaccinated are 11 times less likely to die from the disease.
Scientists in South Africa have already seen anecdotal evidence that vaccines can prevent severe cases of Omicron. And local doctors did not have to wait long for a closer look.
Drug companies aren't waiting, though: They're already working on new versions of the vaccines to combat the new variant.
"The mRNA vaccines can be quickly modified," Dr. Roush says, though she added that approving, producing, and distributing a new drug would take considerably longer.
For now, the news about Omicron should inspire "good sense and judgment" and not panic, she says.
"By now, our communities are very familiar with what warning signs should induce a trip for testing, quarantining, isolating, or if a trip to the emergency department is warranted," Dr. Roush says. "The rules for those things have not changed."