Kimberly Danchak traveled 200 miles for neck surgery at Methodist Mansfield Medical Center last spring. She followed that up with a Caribbean cruise with her fiancé this fall.
She even found time while island-hopping through Jamaica, the Caymans, and Cozumel, Mexico, to send her surgeon a postcard thanking the team who helped make that trip possible.
"She sent me a postcard from Grand Cayman saying, 'I am enjoying life,'" says Stephen Katzen, MD, neurosurgeon on the medical staff at Methodist Mansfield.
It goes to show how far the East Texas nurse has come in her recovery.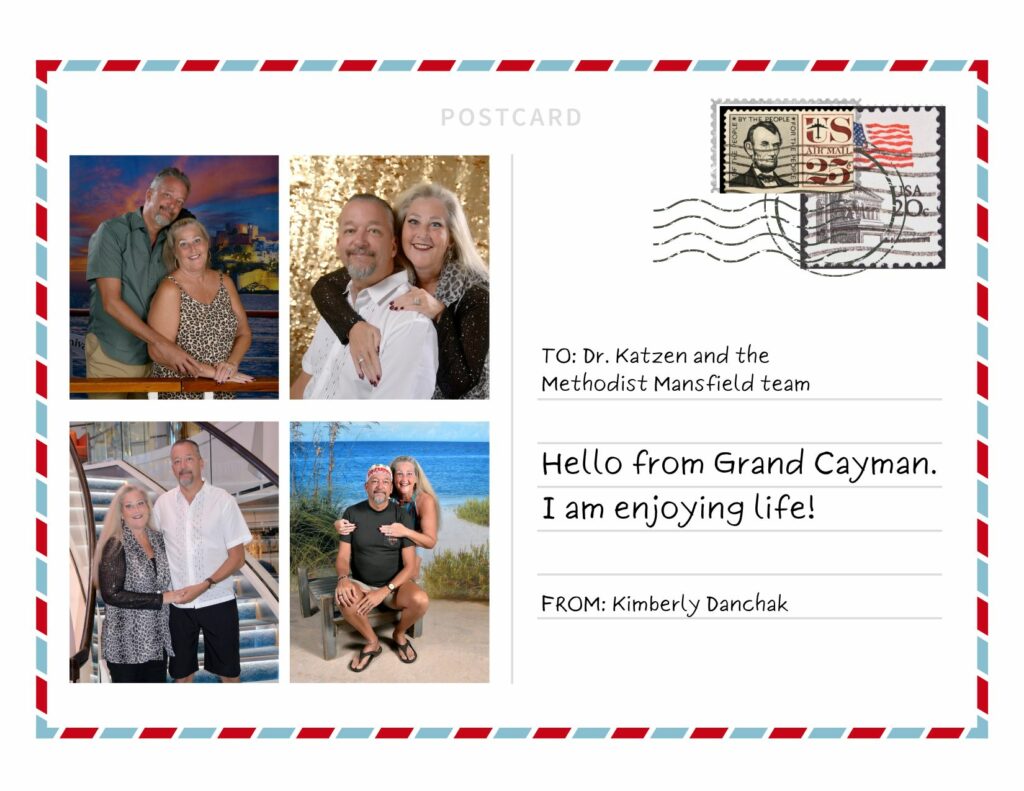 Kimberly took a cruise to Jamaica, the Cayman Islands, and Cozumel with her fiancé, Michael Madison.
TRAVELING 200 MILES FOR CARE
Last year at this time she was experiencing numbness and tingling in her hands. It became so unbearable that she couldn't even pick up dishes without dropping them.
"I looked poor and pathetic by then," Kimberly recalls. "I was like, 'I've had it.'"
An MRI scan revealed that what Kimberly thought was a fibromyalgia flare-up was actually damage to her cervical spine. It had led to arthritis in her neck and was crushing her nerves.
Faced with an alarming diagnosis, the former Arlington resident decided to seek care at Methodist Mansfield — despite having moved 200 miles away. She was familiar with the medical staff, she says, and knew she would get quality care.
"I had great service and a wonderful experience with the staff there," says Kimberly, 55. "Everybody was so sweet and knowledgeable. They cared."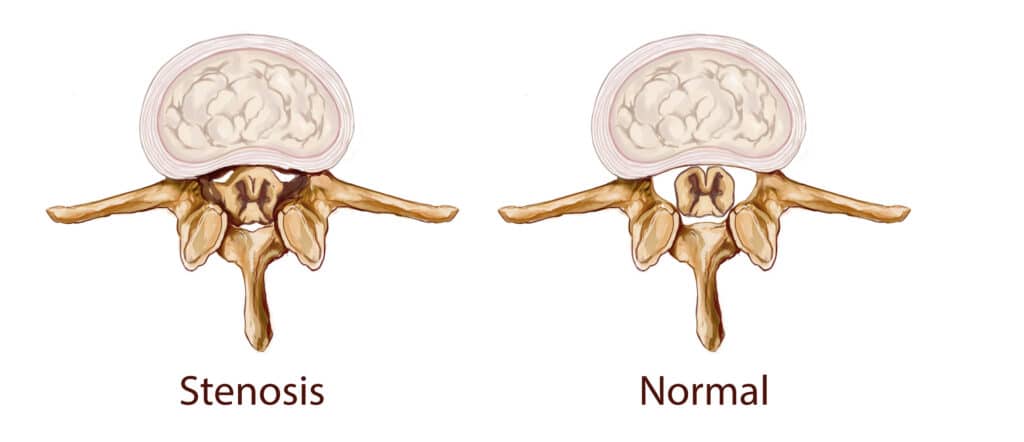 Kimberly was diagnosed with stenosis, which narrows the spaces through which nerves travel in the spine.
SURGERY TO REPAIR NERVE PAIN
Kimberly was referred to Dr. Katzen, who explained the problem while referring to her MRI scan.
"He showed me where my spinal cord was being crushed, and it looked like a kidney bean," Kimberly says. "It was shocking because I had previously had two surgeries for bone spurs on my shoulders. I was stunned that they didn't see that."
In addition to damaged spinal disks, Kimberly also had foraminal stenosis. Dr. Katzen explains that nerve routes traverse the spine through small spaces between vertebrae. It's called stenosis when those openings narrow and compress, he says.
"That's what was causing the nerve pain on two levels," he says.
Using a small model of the neck, Dr. Katzen explained to Kimberly his method of repairing the damage and relieving the pressure.
"Dr. Katzen and his team are so thorough and kind," says Kimberly, who readily agreed to the plan. "They spend their time talking to you and saying, 'This is what we can do.'"
QUICK RECOVERY FOR TEXTBOOK PATIENT
On the day of the surgery, in April 2022, Dr. Katzen removed two compromised disks from Kimberly's neck and replaced them with 3D-printed titanium metal spacers. He also removed bone spurs that were pressing on surrounding tissue and anchored the vertebra with a titanium plate and screws.
In recovery, Kimberly received around-the-clock care from Methodist Mansfield staff before she was declared well enough to go home after two nights.
The feeling quickly returned to her hands, and all of the pain she experience prior to the neck surgery dissipated after two weeks.
"She was a textbook patient with bad neck pain who had failed multiple rounds of pain injections," Dr. Katzen says. "She was an excellent candidate for this surgery and has had a great recovery."