An allergic reaction left a Midlothian ISD principal out of breath, her heart rate sky-high, and led her to the emergency room and, eventually, the intensive care unit at Methodist Midlothian Medical Center.
"I first thought, did I get bitten by something?" recalls Hollye Walker, whose symptoms began with itchy red welts on her hip. "I was trying to go through what I had done that day: What in the world was causing this?"
Hollye took an antihistamine, which helped her drift off to sleep, but when she woke up, she was itching again and the rash had covered her legs. The over-the-counter pill that helped her get to sleep felt as if it were stuck in her throat. She stood up and felt like she was going to pass out.
"I told my husband, Bert, 'We have to go to the ER,'" she recalls. By then, she was throwing up and could hardly breathe.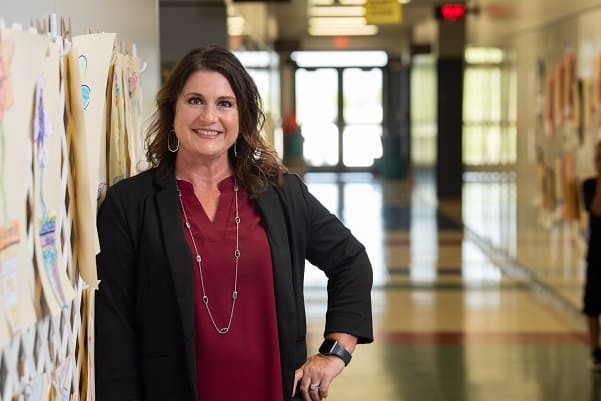 RULING OUT INFECTION
Hollye, the principal at J.A. Vitovsky Elementary School in Midlothian, had never been to Methodist Midlothian before her visit last June, but her district partners with the hospital and it was close to home, a must because of one particularly worrisome symptom.
"It felt as if my heart were beating out of my skin," she says.
It turns out her heart rate and blood pressure were pushing the limits of a hypertensive crisis.
"Her heart rate was 174, and her blood pressure was 189/120," says Thomas Shima, DO, an internal medicine specialist on Methodist Midlothian's medical staff who treated Hollye. "In addition, her white blood cell count was significantly elevated, which is usually a sign of infection."
Hollye received epinephrine, more antihistamine, a steroid, and an anti-nausea medication. After consulting with the hospital's infectious disease team, Dr. Shima determined an infection was not causing symptoms. But maybe an allergic reaction was.
"We look at allergies to foods she has recently eaten or some change in routine," Dr. Shima says. "Have you changed soap recently for bathing? Are you using a new laundry detergent? Anything new could be causing the rash and itchiness."
After ruling out those possibilities, medications are the next possible culprit. Sure enough, Hollye had started taking a new thyroid medication days before she experienced her first symptoms.
"Her symptoms weren't common reactions," Dr. Shima says. "Rashes caused by medications usually flare up in the whole body and go away. But hers would go from her chest to her arms and back to her abdomen, her legs."
SOLVING THE MYSTERY
Hollye's elevated blood pressure and heart rate prompted Dr. Shima to admit her to the ICU.
"When you have a rash and swelling, you have to be very proactive," he says. "Additionally, we needed to ensure that the rash and her reactions didn't get worse and compromise her breathing. If her trachea and larynx started swelling to the point of closing, she'd be in real trouble."
Dr. Shima took Hollye off the thyroid medication, used to regulate her hormones, and put her on steroids to reduce inflammation. Her white blood count dropped, proof positive the medication had caused her allergic reaction.
The diagnosis relieved Hollye, who initially felt she wasn't sick enough to be in the ICU but was happy with the care she received there nonetheless.
"The nurses were amazing," she says. "Everyone was great – everyone. They listened to my concerns. They'd stop by just to talk. One nurse, in particular, explained every step, which made everything so easy."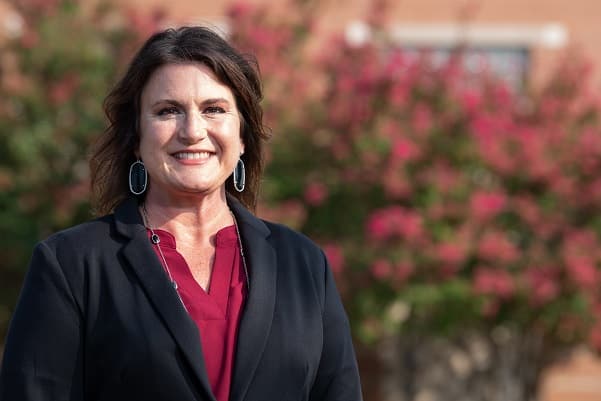 LISTEN TO YOUR BODY
The experience has taught Hollye to ask questions about new medications and any side effects they might cause. Will they interact with something else she's taking? What symptoms should she be on the lookout for?
For Dr. Shima, the takeaway is simple: Listen to your body, even if the symptoms seem minor at first.
"If you start seeing a rash and you don't feel right and your breathing isn't the same as it usually is, that's your body telling you to get checked out," he says.
 Midlothian's first ER arrives just in time for Arlington officer