From getting married and settling into their dream home to having a baby and starting their family, Midlothian residents Daniel and Alyssa McCoy seem to have a knack for timing things perfectly, just like clockwork. Now the couple's first child has inherited her parents' gift of timing. 
Born Nov. 1, Heidi was the 100th baby to be delivered at Methodist Midlothian Medical Center. Alyssa believes it's a sign of good things to come.
"I have moments when I look back and think, 'You know what? All of this actually fell right into place,'" Alyssa says. "This is going to be something that we'll be able to share forever."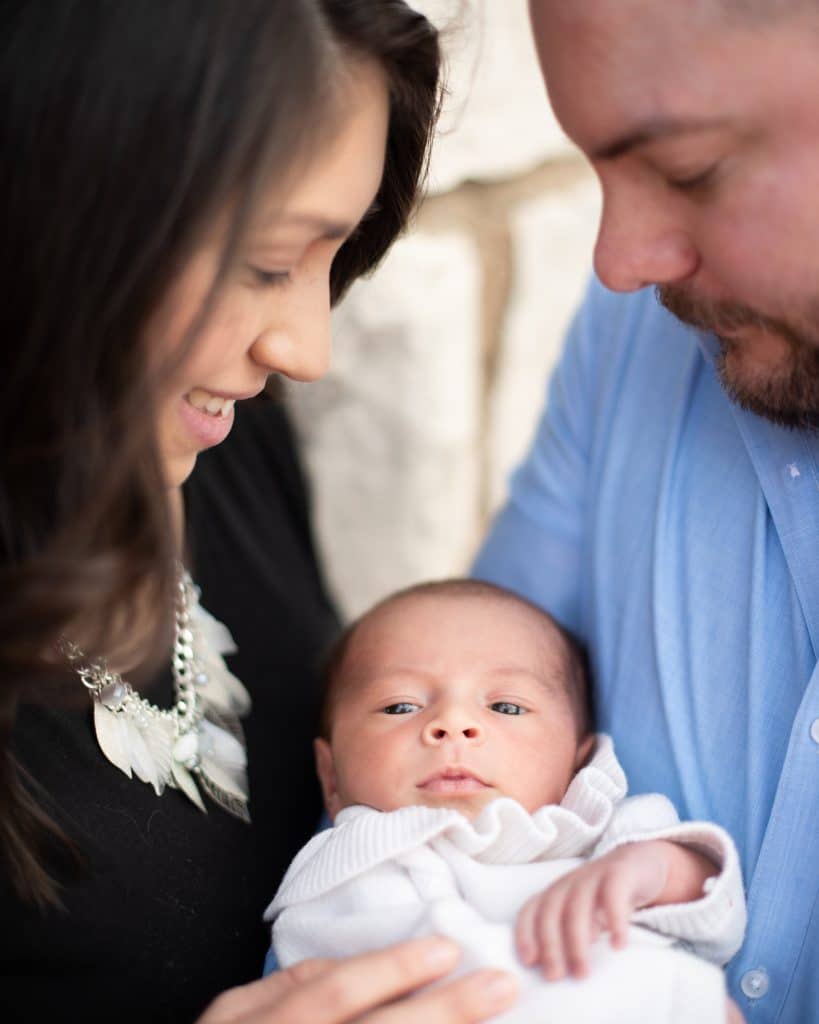 JUST MINUTES AWAY
The couple relocated from Euless to Midlothian just as the city welcomed Methodist Midlothian as its first hospital in November 2020.
"It is about five minutes from our house," Alyssa says. "We saw that the hospital was getting ready to open, and I liked the idea of being close by."
That foresight proved useful when the couple learned they were expecting their first child. To help them navigate their journey to parenthood, the McCoys sought help from Jason Brown, MD, OB-GYN on the medical staff at Methodist Midlothian.
The couple did their research and found praise for the hospital and its medical team online, helping to reaffirm their decision to trust Methodist Health System, Alyssa says, especially since they were first-time parents.
"That made me feel great, knowing that this is the hospital that I'm choosing because it's a big, big deal," she says.
"Hearing that praise made me feel great, knowing that this is the hospital that I'm choosing because it's a big, big deal."
— Alyssa McCoy
WHAT TO EXPECT
Forty weeks into her pregnancy, Alyssa and Daniel opted for induced labor and checked into Methodist Midlothian on Oct. 30. The couple stayed in a private room, which provided spacious and comfortable accommodations for them both.
"We constantly had nurses coming in and out, just checking on us and monitoring the baby, too," Alyssa recalls. "Everyone was so helpful, asking if we needed anything or letting us know where we were in the labor process and what to expect next."
Having that high quality of care was invaluable, especially when it came to the actual birth, Alyssa says. She remembers a worrying moment when the baby's progress stalled during delivery. Dr. Brown provided constant updates while also ensuring both mother and daughter remained safe and healthy.
"He was able to explain what was happening, what the risks were, and what our options were," Alyssa says. "Then after three or four pushes, she was here!"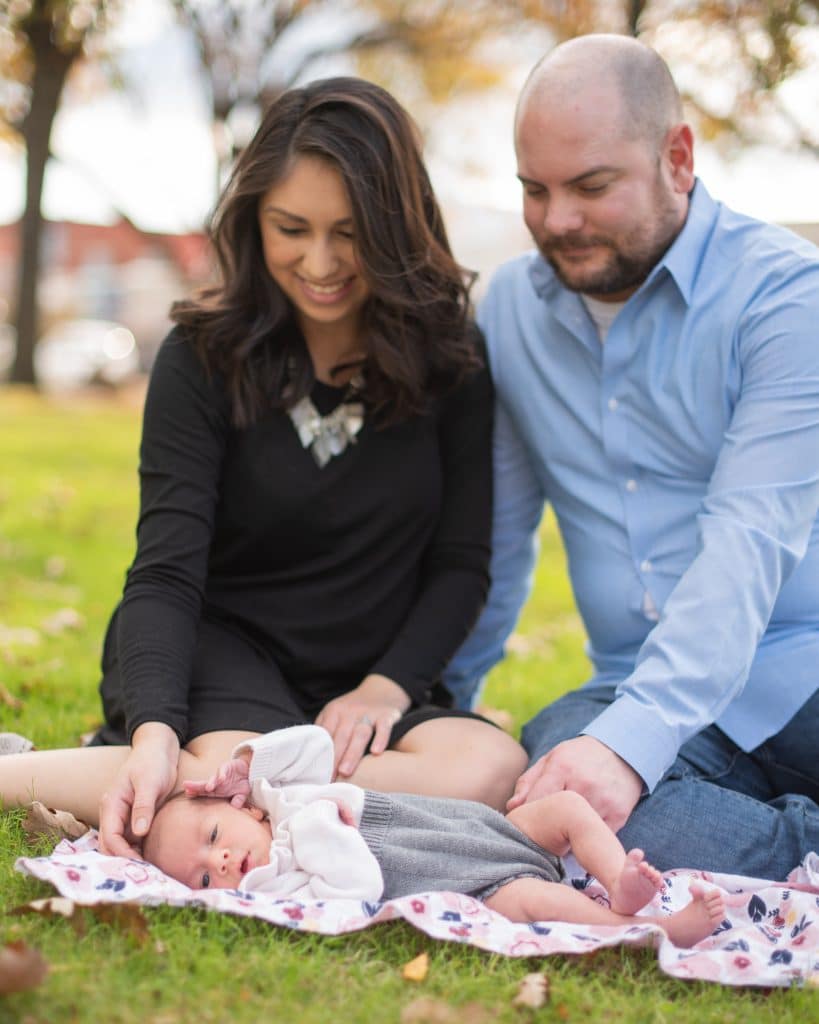 EXCITING MILESTONE
When Heidi was born, the staff took extra joy in welcoming her as the 100th baby delivered at Methodist Midlothian — shortly before the hospital's one-year anniversary.
"This is quite an exciting milestone for the staff who serve our patients and for the hospital as a whole," Dr. Brown says. "I am thrilled to be a part of such a wonderful team."
Nowadays, Alyssa and Daniel are enjoying bonding with Heidi to the fullest extent.
"She's starting to really learn faces and voices," Alyssa shares, "and she's actually picked up smiling too."
She says the family will always remember the care they received at Methodist and everyone who's helped them.
"I hope to run into some of the nurses someday since Midlothian is kind of a small town," Alyssa says. "They really made a huge impact for us, and we're just happy to have that great experience."