Every day, the headlines proclaim the heavy toll this pandemic has taken. But it's taking a quieter toll, too, for the hard of hearing.
That's because the masks that have become so pervasive to protect us against COVID-19 also prevent lip reading, an invaluable skill for anyone with hearing loss.
"It is helpful for all of our patients to have a 'second set of ears,' but especially for those who have difficulty hearing in the first place," says Kensey Saltarelli, MD, an internal medicine specialist and post-graduate teaching faculty staff member at Methodist Dallas Medical Center.
About 1 in 8 Americans — over 37 million people — have some degree of hearing loss, and it's even more widespread in seniors, with a third of those 65 to 74 years old reporting problems. The figure jumps to nearly 50% after age 75, with symptoms that range from mild to severe.
Many of the millions of people worldwide who suffer from hearing loss are reluctant to admit they're having problems understanding people wearing masks because it makes them feel less independent.
"I hope patients know that we want them to tell us when they can't hear or don't understand," Dr. Saltarelli says.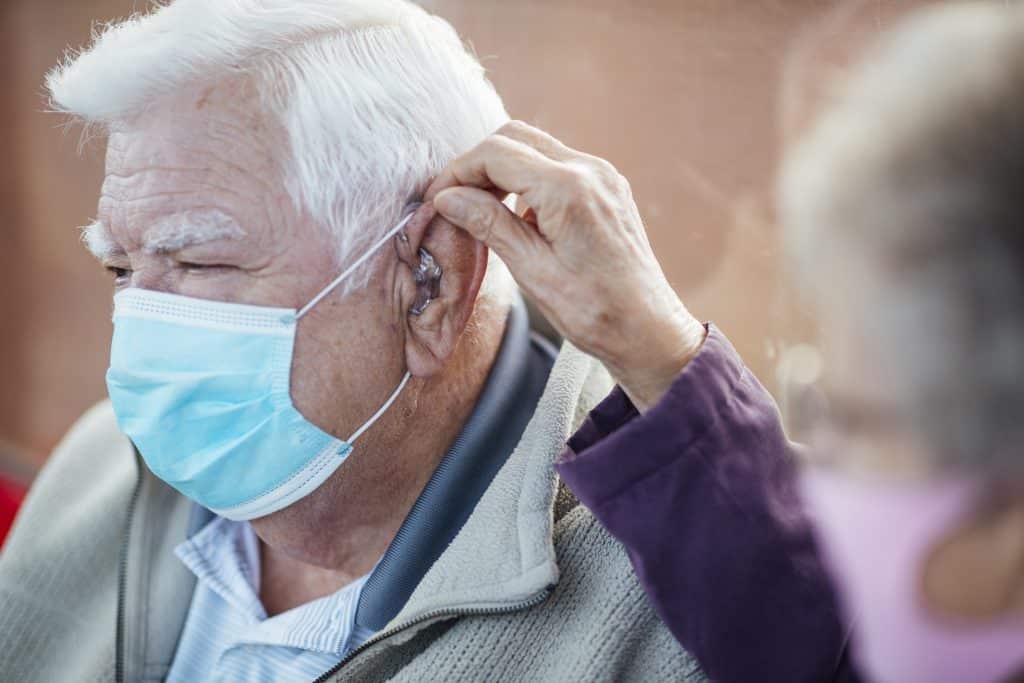 WARNING SIGNS
We all know how challenging hearing can be in a crowd at the grocery store or in a restaurant, where background noise drowns out everything. When we can't hear, we tend to read expressions or lips. But when you factor in a mask, it obscures all of those social cues and muffles voices further.
It's enough to make anyone question their hearing, so here are a few early warning signs to watch for, either in yourself or a loved one.
Frequently turning the volume up on the TV
Feeling like speech and other sounds are muffled, even in a quiet room
Having trouble hearing when more than one person is talking
Needing others to repeat themselves or asking them to speak more loudly or slowly
Withdrawing from conversations or avoiding social settings entirely
That feeling of isolation has become widespread during the pandemic because of the need to practice social distancing. For those with hearing loss, the impact is even greater. And it could be dangerous if they skip a doctor's appointment or otherwise withdraw to the detriment of their own physical and mental health.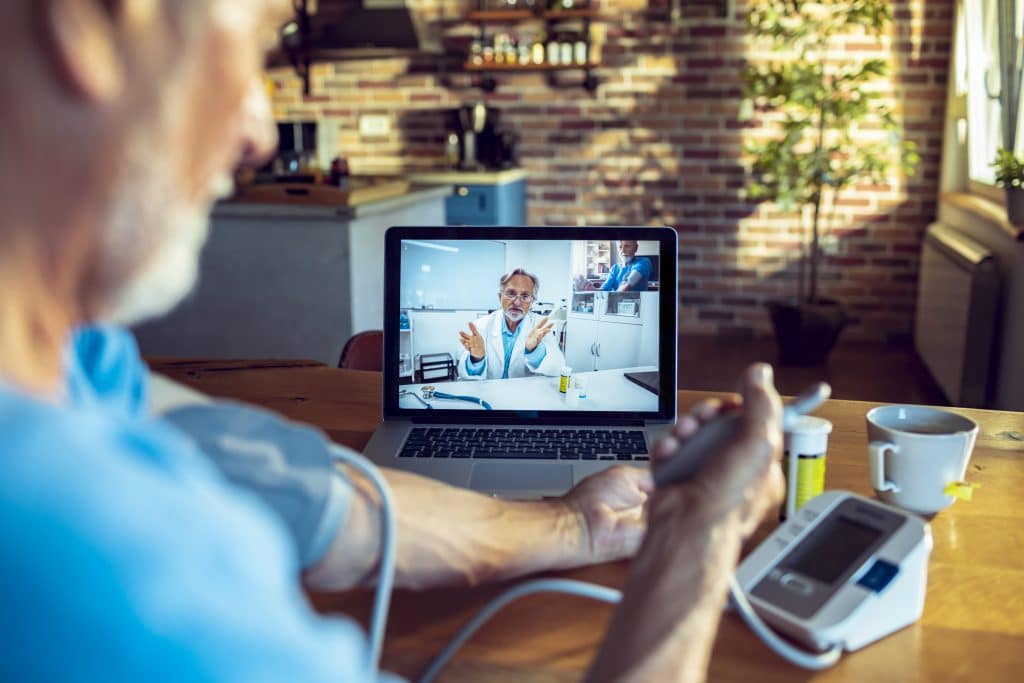 TRY TELEMEDICINE
When it comes to doctor's visits, telemedicine provides a useful alternative for the hard of hearing. Speaking virtually with a physician allows patients to wear headphones and turn up the volume if necessary.
And at a time when visitors might be restricted at hospitals and clinics, there are no such limits in your own home, so a family member can always be present.
When a virtual visit isn't possible, Dr. Saltarelli says, some clinics will allow a visitor to accompany patients who require assistance with mobility or communication.
"If you are nervous to go to the doctor alone," she says, "call and ask if you might qualify to bring someone with you despite the restrictions."

OTHER ALTERNATIVES
If bringing a friend or family member isn't possible, keep someone you trust on speed dial so you can pipe them into your visit using a speakerphone.
Other options include writing information on a whiteboard, recording the discussion with a phone or tablet, and making use of clear face shields or masks with clear windows.
Finally, Dr. Saltarelli urges clinicians to summarize all visits on paper and ensure patients leave with a written record of medications and other instructions.
"We have a lot of strategies we can use to help with hearing loss," she says, "and I hope our patients will feel comfortable to let us know when they need extra help."