Thousands of those infected with the coronavirus may suffer quietly for months, oblivious to the permanent heart damage COVID-19 may be doing to their bodies.
When COVID-19 first hit North Texas, Claudicia Parson didn't realize the long-term impact it could have on her heart.
In the spring, Claudicia battled the respiratory virus at home for months, unaware it was damaging her cardiovascular system, as well as her kidneys, until she finally checked into Methodist Dallas Medical Center in September.
"I remember going to work March 24, feeling completely fine," the 58-year-old Dallas resident recalls. "But when I got home that day I just started coughing."
First, the chills came, followed by diarrhea and a nighttime fever. Soon she lost her sense of taste and smell and had difficulty catching her breath. Claudicia had to stay home from work until July due to her infection. Sometimes she would cough so hard, it caused her to vomit.
Her doctor and other specialists used telehealth to prescribe her different medications, but they provided little relief.
"I knew something wasn't right," Claudicia says.
CLOT DAMAGES KIDNEY
Her symptoms would come and go for months. It wasn't until one week in September that she reached a breaking point. An excruciating pain lanced Claudicia's right side, and nothing she did made it go away.
"Finally, I told my husband, 'You have to take me to the hospital,'" she says.
Claudicia arrived at Methodist Dallas where doctors found a blood clot in her kidney. It was cutting off the blood flow and damaging the kidney.
The medical staff treated her clot, and an electrocardiogram (EKG) was performed to examine her heart.
"The EKG  showed that our patient's heart had begun to beat abnormally, a condition called atrial fibrillation," says Manavjot (Mj) Sidhu, MD, Medical Director of Cardiology at Methodist Dallas.
"It felt like my heart was about to jump out of my chest," she says.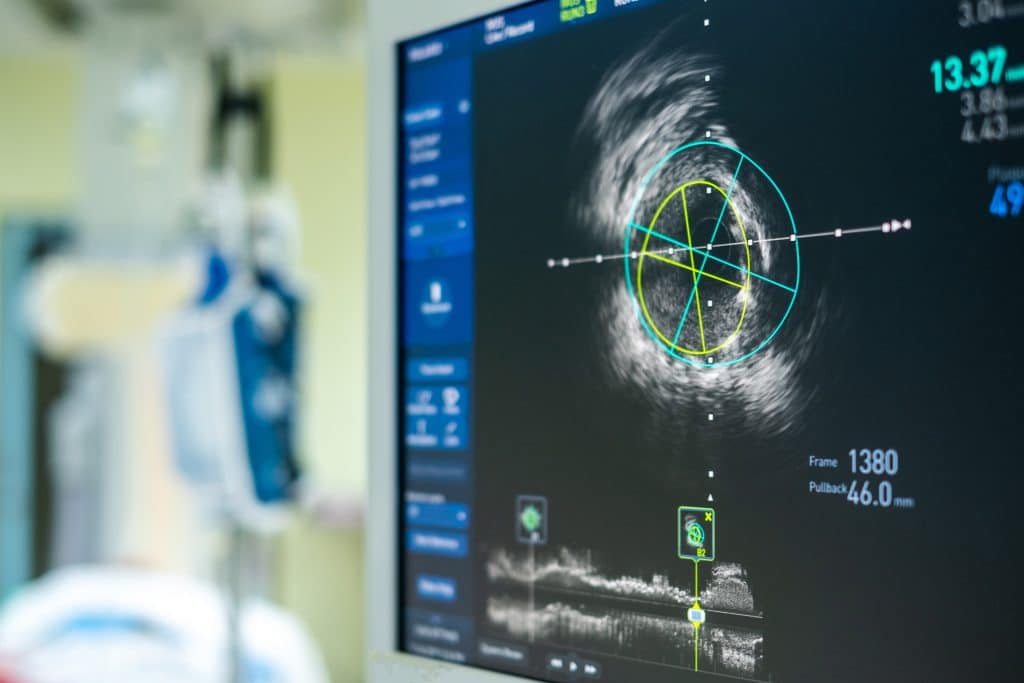 Doctors used an echocardiogram to discover that Claudicia's heart was beating abnormally.
HEART RATE SKYROCKETS
Claudicia remembers it reaching 160 beats per minute, far more than the normal resting heart rate of 60-100 beats per minute. The rapid pumping of blood can overwork the kidneys and make things worse.
Later, an echocardiogram was performed which showed that the pump function of her heart was only about 15%-20%, and the normal pump function is 60%-65%.
"All of her symptoms pointed to post-COVID-19 syndrome," Dr. Sidhu says.
He says there is a trend among recovering COVID-19 patients who suffer from abnormal heart damage and issues, including chest pain and rapid heart rates. One of the biggest indicators of cardiovascular complications is persistent shortness of breath.
"If a patient continues to have shortness of breath more than 30 days after their infection, it means there's something more to the story," Dr. Sidhu says. "That patient should then see a cardiologist to get checked out."
THE HELP SHE NEEDED
Doctors quickly delivered a small shock to Claudicia's heart to reset it back to a normal rhythm, and she was given heart failure medications to return it to its normal function. She was also given diuretics to release some of the fluid in her body that was straining her heart.
But there was a potentially bigger problem: Patients with abnormal heart rhythms are prone to develop more blood clots.
"I have to be on blood thinners for the rest of my life to make sure I don't develop any more clots," says Claudicia.
She stayed at the hospital for a week until she was well enough to leave. Now equipped with new medications and aftercare instructions, Claudicia is back at home spending time with her family and working again. She says she feels much better, and her cough has improved. She still follows up with Dr. Sidhu, who's monitoring her progress.
A key factor of her recovery is the collaboration of physicians across multiple specialties, Dr. Sidhu says.
"I had a kidney doctor, a cardiologist, and an internal medicine doctor at Methodist," Claudia says. "They answered all my questions and explained everything to me, so that made a difference."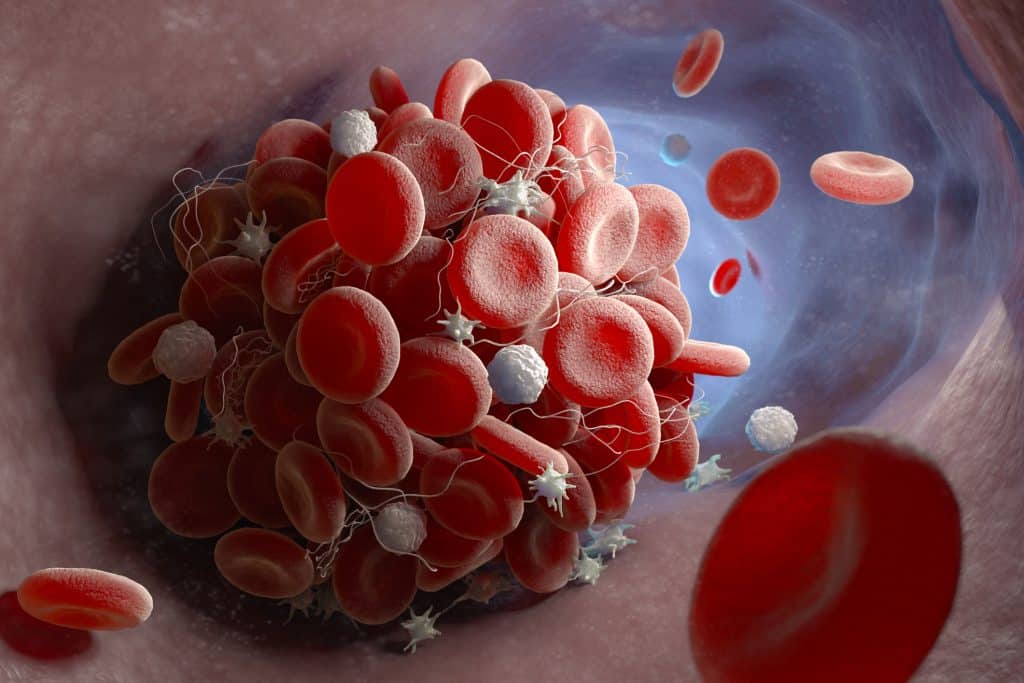 The ongoing threat of blood clots means Claudicia will need to take blood-thinning medication indefinitely.
A MESSAGE FOR OTHERS
Claudicia urges others suffering from COVID-19 to pay attention to their symptoms and get emergency help if they feel unwell for months on end.
"If you think there is something wrong with your body, trust your instincts because you know your body best."
Dr. Sidhu says there's still so much that's unpredictable about COVID-19 that it's better to be safe than sorry when it comes to heart damage.
"It's clear it doesn't just affect the lungs, but the heart as well. Some patients — and we don't know who they'll be — may have to see a cardiologist because just taking medicine to treat respiratory issues is not going to solve the problems the virus can cause in the heart."