Beatriz Toledo was looking to embark on a new chapter of her life when a sudden diagnosis derailed her plans. She had just begun fertility treatments when doctors discovered multiple tumors in her liver.
Although the tumors were benign, they grew and multiplied so rapidly that her liver weighed about 21 pounds — nine times the average weight of a healthy liver — before doctors performed a transplant.
The 39-year-old Tarrant County resident says she was blindsided when she first learned of the tumors.
"This was shocking news," Beatriz recounts. "I was not feeling sick, so it was difficult to believe."
But the danger was real. Beatriz had to seek help at Methodist Dallas Medical Center because the tumors led to a rare but life-threatening bleeding disorder.
At one point, Beatriz remembers needing transfusions every day to replenish her blood and platelets. These transfusions offered Beatriz a temporary lifeline, but true salvation came through the gift of a new liver and the compassionate care of the medical staff at Methodist Dallas.
"They were not just people taking care of my health," Beatriz says. "They were kind of like my angels. I will remember them for the rest of my life."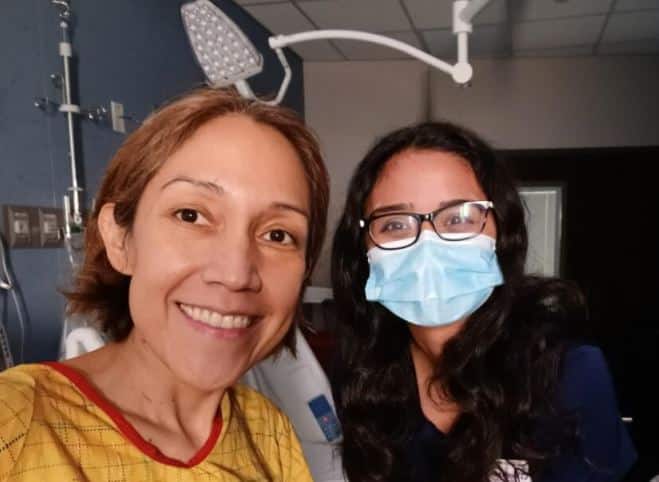 Beatriz considers nurses like Stephanie Chavez, BSN, RN, "like my angels."
A UNIQUE CASE
Beatriz says her troubles began when doctors found cysts in one of her ovaries. When they performed surgery to remove them, they found her blood wasn't clotting properly.
"I had pretty bad bleeding, and they didn't know what the problem was," Beatriz says.
Beatriz was referred to Jeffrey Weinstein, MD, medical director of Liver Transplantation and Hepatobiliary Services at Methodist Dallas. He ran tests that ultimately revealed her liver contained multiple hemangiomas,  benign tumors of the blood vessels.
"Hemangiomas are actually the most common type of benign liver tumors, but what is uncommon is how many she had, how big they were, and the bleeding that they were causing her to have," Dr. Weinstein explains.
In fact, there are only a few isolated cases like hers, most of them in infants. Known as the Kasabach-Merritt Syndrome, the condition is characterized by low platelet counts and uncontrollable bleeding.
"In cases like hers, it's not even recognized until you undergo a procedure that leads to uncontrolled bleeding," Dr. Weinstein says.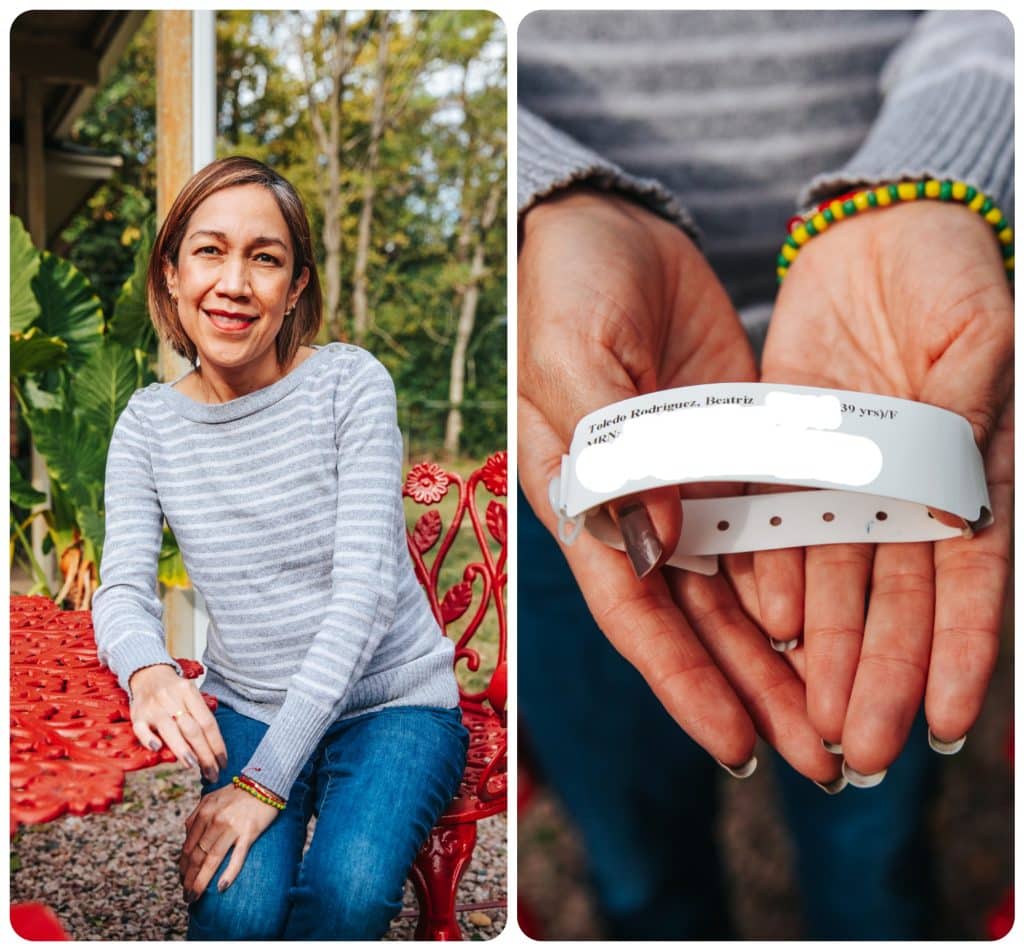 A TURN FOR THE WORSE
At the time of her diagnosis, Beatriz was still well enough to carry on with her daily life with few symptoms. There was little to do except monitor her health closely.
But in July 2021, her health took a nosedive. Her blood platelets were lower than ever and Beatriz began struggling to complete everyday tasks, including eating, going to work, and walking.
Even as she lost weight and energy, the tumors were growing bigger, destroying blood clotting factors and causing liver failure. Within a month, Beatriz found herself in the intensive care unit at Methodist Dallas, awaiting a new liver under the care of Dr. Weinstein and Alejandro Mejia, MD, FACS, executive director of organ transplantation at the hospital.
"These tumors were basically growing to the point that her lungs barely had any room to expand," Dr. Mejia says. "She was losing weight, losing muscle mass, and her liver was failing."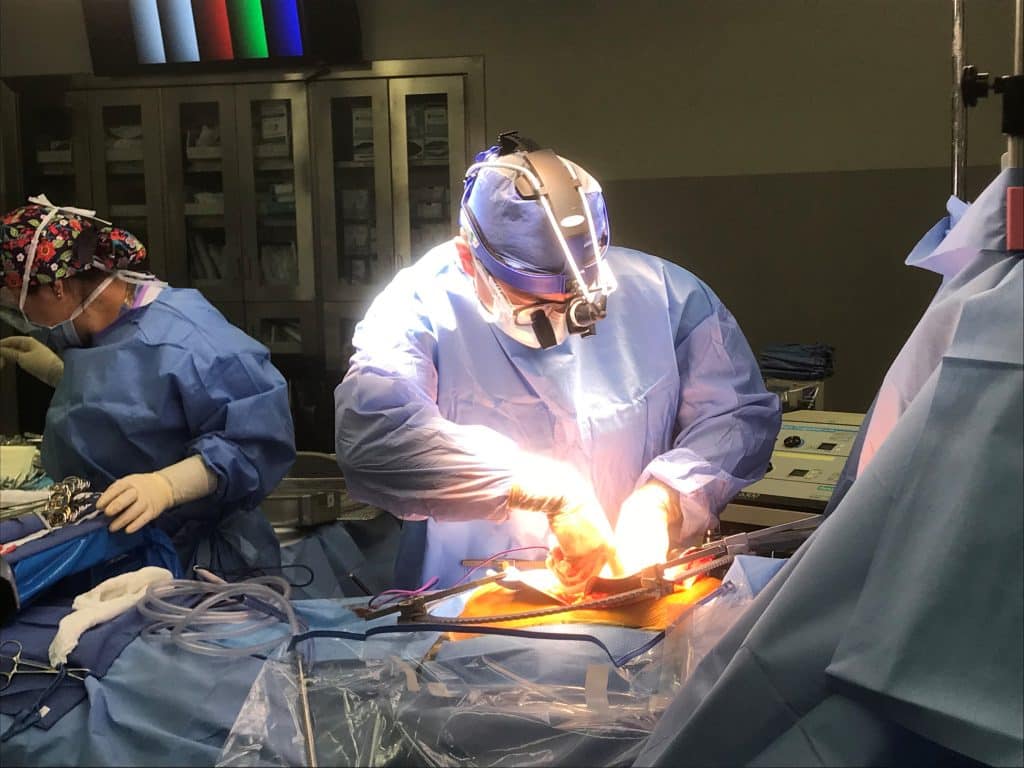 Dr. Mejia performs a liver transplant at Methodist Dallas. 
A SECOND CHANCE
It was the middle of the night in late August when Beatriz was notified that a donor was found.
"I was just so excited when they told me," she says.
The new liver came at just the right time, says Dr. Mejia, who performed the transplant. The operation was made more difficult because of the size of the diseased liver and the delicate network of blood vessels surrounding it.
"Her liver was so large we had to be very careful not to damage any of her other organs or cause major bleeding," he says.
Despite the challenges, the transplant was a complete success.
"Everybody was really at her bedside, dedicated to trying to get her through a very difficult time medically and even emotionally," Dr. Weinstein says.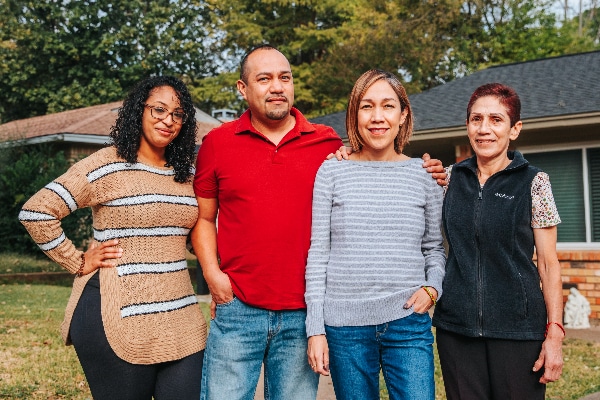 Beatriz credits her mother, Remedios (right), brother, Raymundo, and his wife, Esther, for their support. 
The doctors say it's been rewarding to see Beatriz bounce back. It didn't take long for her to notice an improvement after the surgery.
"I could feel the difference," she says. "It was exciting not to have more blood transfusions. My eyes and skin are not yellow anymore. It's been good to see my body going back to what it was."
Beatriz says her faith and support from loved ones lent her strength throughout her journey.
"I'm thankful to God for making the impossible possible," she says. "I'm also so grateful to my family and friends because they were here for me during this really difficult time."
Patient seeking a new knee gets a shock: He'd need a liver transplant, too